Hangovers are one of the aftereffects often experienced with spirits. Who doesn't love a good martini or a refreshing margarita? One company is on a mission bring the flavor profile and buzz of spirited drinks without the negative consequences.
Like this article and want to see more? Subscribe to our free newsletter hereMXXN is a California-based cannabis infused beverage manufacturer specializing in 1:1 non-alcoholic replacements for everyone's favorite spirits, enhanced with a touch of cannabis. By combining new technology in cannabis oil nano emulsions and alt-alcohol, MXXN is able to create flavor matching spirits sold by the 750 mL bottle. MXXN recently launched with three product SKUs including London Dry (gin), Jalisco Agave (tequila) and Kentucky Oak (bourbon) with a rum replacement due to launch soon.
We caught up with Darnell Smith, founder & CEO of MXXN, to ask about the technology going into infused non-alcoholic spirits, regulatory challenges and more. Prior to MXXN, Darnell was a spirits industry veteran, having worked with companies including Diageo, Pernod-Ricard and Bacardi.
Aaron Green: Darnell, nice to meet you. How did you get involved in the cannabis industry?
Darnell Smith: For me, it wasn't something that was premeditated, in a sense. I had always been a cannabis user in my adult life. I played Division I sports. Cannabis replaced a lot of painkillers and medications that I probably would have had to take just to cope with athletic injuries. That's how I got introduced to cannabis. And there is the recreational use of it as well.
To get to the origin story of MXXN, I spent a large part of my career working in spirits, namely, on the innovation and commercialization side of bringing new products to market under very well-known trademarks for large multinational companies. A few years into it, my liver was kind of at a point where it was like, "It's gonna be you or me here, buddy." So, I made the decision to start making – this is 15 years ago, in New York – a tincture where I would just heat up flower and decarb it and soak it in a high proof spirit. I would cover it for 30 days then strain it and have my tincture.
I'd be the guy in the bar, that would say "Hey, can I get a tonic and lime?" and I would put three drops of my tincture in there, and I would session cocktails along with everyone else. Next day at work, I'm the guy that's bright-eyed and bushy-tailed and everyone else is kind of feeling a little bit weathered by that alcohol.
Innovation is usually born out of a personal need and that's the same way here. So, fast forward 15 years and the technology has finally caught up. The rise of non-alcoholic spirits, the rise of cannabis and water-soluble emulsification, those two things combined really made the light bulb go off and say now is the time to offer this product. I feel like MXXN has a very specific place in our consumption of beverages and can fill a unique need that I think is rising.
Green: I'm interested in learning about the technology and the product. We can start with the technology that went into the product development process. I'll go on to product next.
Smith: From a technical standpoint, up until a few years ago, the way that edibles were made was basically like raw extraction. There was very little ability to be precise about dosage. It was like trying to throw softballs through a chain-link fence. Non-uniformity made it very hard to say, "Here's how this is going to affect you." Fast forward and companies like Vertosa and Source have perfected this kind of nano-emulsion technology, which is basically water-suspended cannabis that can uniformly be used in food, beverage and cosmetic applications. And it's akin to trying to throw sand through a chain-link fence. It's just much smaller. It can remain more uniform, and thereby be more predictable in terms of dosage and effect.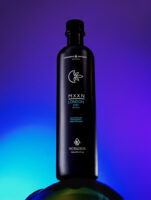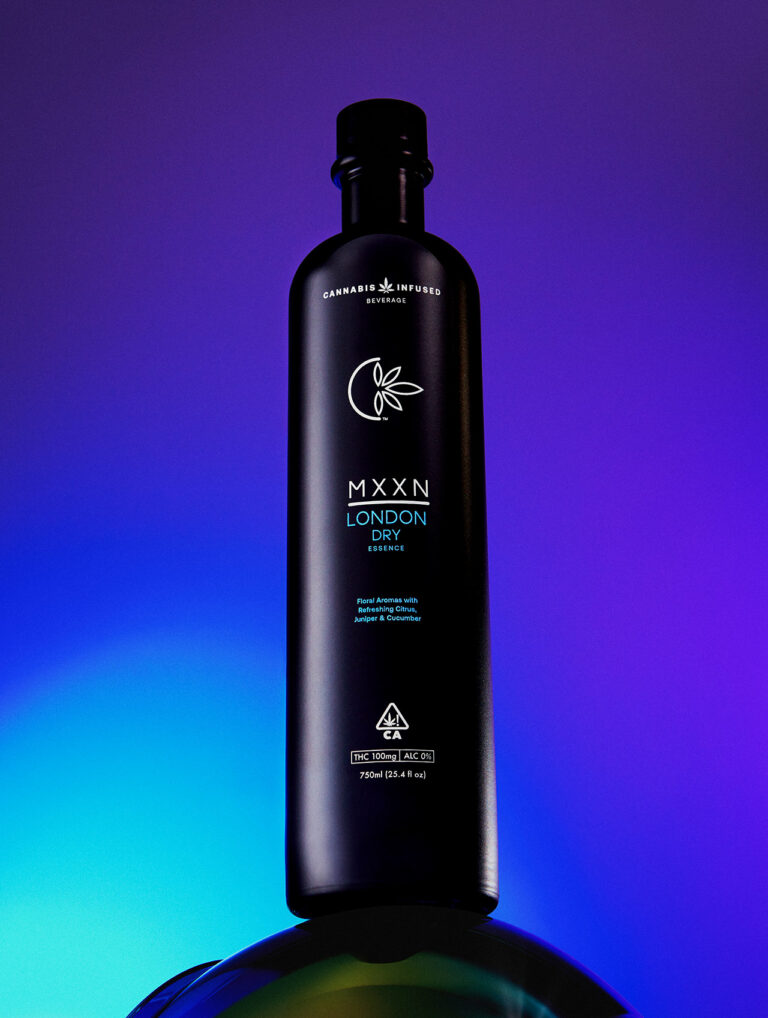 So, that technology made it possible for us to then combine it with another wave that's happening, which in the spirits industry is called alt-alcohol. What we do is distill all the flavor essences of well-known spirits and skip the alcohol. We then add the emulsified cannabis in place of the alcohol. And so with that, we offer a new kind of experience which is basically all the buzz but none of the booze. That's really where technology-wise things have evolved. The rise of the non-alcoholic spirits and then the rise of being able to do water-soluble compatible cannabinoid emulsions.
Green: Are you selling this then as packaged goods or are you selling it as bladders similar to Coca-Cola in a bar setting?
Smith: This is a CPG packaged product and it really is analogous to a 750 ML spirits bottle similar to Tito's or Grey Goose. The form factor is the same as spirits bottles, same 750 ML bottle. It doses just like a spirit would. Standard spirit pour is an ounce and a half. For us, an ounce and a half shot has six milligrams of THC.
For the average consumer, you can session cocktails and we give you the option to dose between two and six milligrams between a half ounce and an ounce and a half pour. So, it's very analogous to what people are experienced in when it comes to spirits from the bottle to the dosage and to the actual recipes. We pride ourselves on being able to demystify something that has been a little bit complex in terms of making cannabis-infused cocktails. We are sticking close to what people are familiar with. People have a lot of experience with tequila or gin or bourbon and so we wanted to stay very familiar but also give people a chance to make the same recipes but sans alcohol.
Green: What kind of flavor profiles are you launching with?
Smith: We're launching with three SKUs. Our first is London Dry, which is our take on a gin and that one has cucumber, juniper, coriander, and a nice peppery finish. We have Jalisco Agave, which is our take on a tequila or Mezcal. You have notes of agave, flint, salt, oak, and vanilla. And then the last one is Kentucky Oak, which is our version of a bourbon or whiskey. There you have charred oak, vanilla, and other flavor components that make up what bourbon is.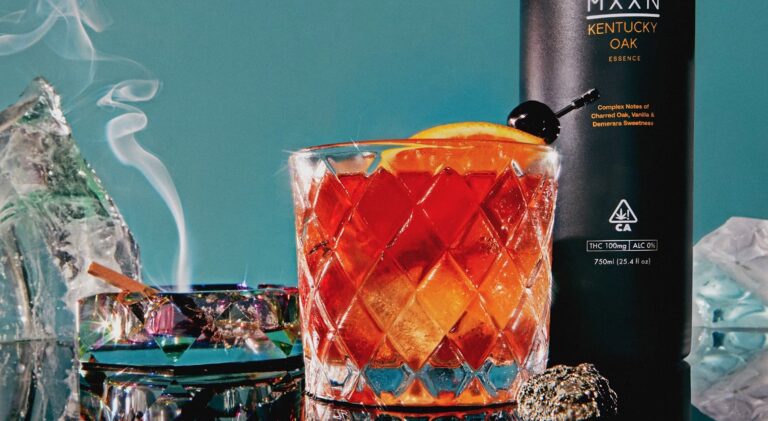 Now we have a rum in development that's nearing the end of a robust R&D pipeline. We have some other options like ready-to-drink cocktails made with MXXN to more high-dose products for what we consider the "legacy consumer" who is maybe more medically inclined in the hopes of being able to give people more options when it comes to consumption of flavored spirits.
Green: On the cannabis side, with the infusions that you're doing, is it pure THC or are you doing full spectrum?
Smith: Yes, full-spectrum cannabinoid. You'll notice some beverage brands have what we consider a hybrid, some THC and some CBD. For us, and for the effects that we wanted to have the product to have we stuck with a THC-forward blend. There is a trace of CBD in there, but we don't even claim it. It's not something that we go forward with. Our emulsion is THC-based.
Green: Where are you at today in terms of the launch and presence?
Smith: We just finished a pilot test here in California. We started late-January, early-February and we've been selling direct-to-consumer. Just order and you can have it at your door in 24 hours for about 85% of the state. We've blown through our entire pilot run. Now we are entering into what we consider our launch phase which will be available in select retailers late-July. We are gearing up for our next big production run here in mid-July. We are basically all systems go.
At the same time, we're exploring multi-state expansion. We have a lot of interest in states like Colorado, Nevada, Arizona and we're having constant conversations with partners in those states to help bring the product to market.
Green: Have you looked at lounges?
Smith: Lounges have been our biggest traction as we start the retail rollout. We literally just started the dispensary piece of what we're doing last month. And this is by design. First, we wanted to go direct-to-consumers for proof of concept to make sure we weren't, you know, saying the story to ourselves. I think just by the performance of the pilot run and direct-to-consumer sales, we proved okay, this is a viable concept.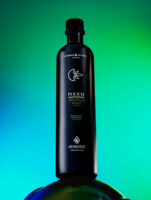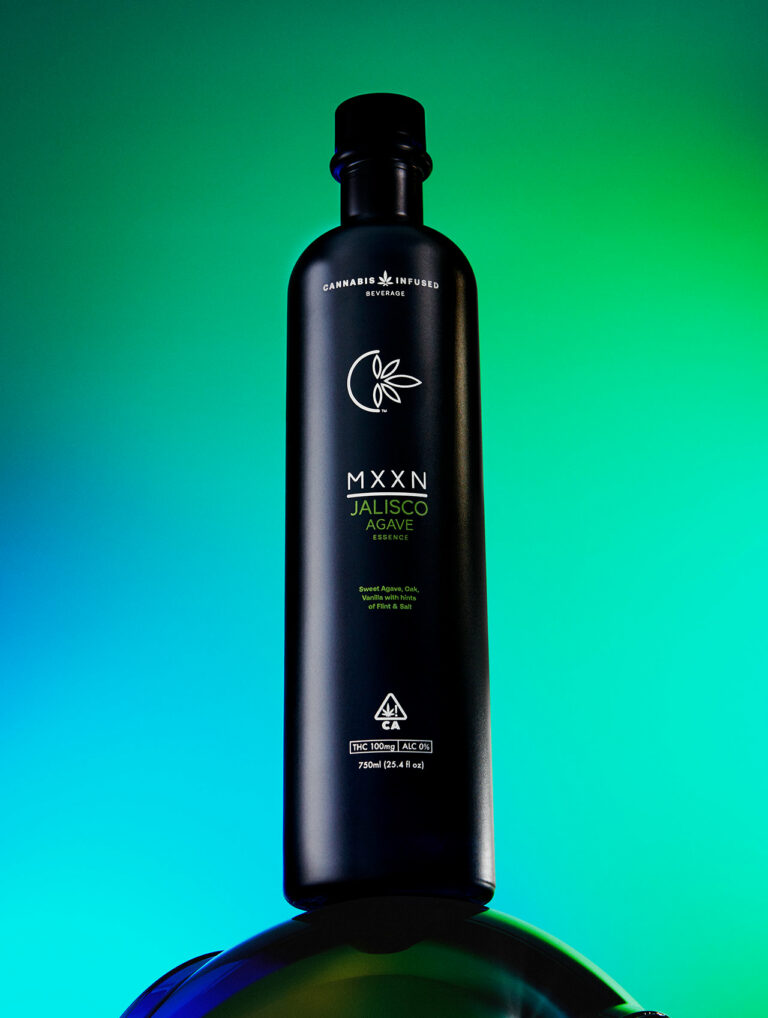 So as we go out, our number one targets are obviously establishments that also are connected to or have connections with a consumption lounge. There aren't a ton at this point. They're still kind of proliferating. But I will tell you the moment we walk into one of these accounts is like a no-brainer because it allows this account to offer a whole new experience. When it comes to consumption lounges in terms of great cocktails you already know: gin and tonics, margaritas, paloma, with no real education required on the part of who's ever going to be serving. We basically take 20 retailers a month in chunks and so far of the 15-20 that we've done, four or five of them have consumption lounges and you'll see it in those very soon.
Green: Are there any challenges there with dosing in a lounge where the onus is on the operator to dose? How do the regulations work there?
Smith: It's similar to alcohol, right? As an establishment, you have a responsibility to kind of pay attention to what's happening as the consumer is consuming. Typically, most of the legislation that was written is for an inhaled consumption lounge. Ingestibles weren't necessarily considered heavily when it came to legislation. What we tell folks is you have the same responsibilities you would if you were a bartender. Our recommended pour in consumption lounges is a lighter dose. This way, the customer has a chance to start low and go slow, and really recognize how it's going to affect them.
Legally, there is no firm guidance on what overconsumption looks like for the typical consumer. So, we tell folks you have to kind of get a feel for who the consumer is. If they're curious person who doesn't have a lot of experience with cannabis, we typically recommend not to exceed a five-milligram serve per sitting until you figure out how it's going to affect them. However, if you have very high dose legacy consumers, who buy and drink these 100-milligram single-serve bottles it's a different story. You kind of need to gauge that from consumer to consumer, and what their tolerance level is. A lot of onus is on the consumption lounge. And I think that's why they've kind of been slow to really roll out how they deal with beverages, because it's just a different beast. It's absorbed differently by the body from inhalable products
Green: What trends are you looking at in the industry?
Smith: I love seeing more food-based options. Edibles to this point have been mostly candies and gummies and I see the trend going to more high-end, curated food selections. I think that's super interesting. The condiments that go into cooking is a category that I'm keeping an eye on. I came across a THC and CBD-infused Siracha sauce the other day and I was like, "wow, this is fantastic!"

In the beverage space, there continues to be innovation, which we are on the forefront of. There's a point of saturation that's going to come for how many seltzers can exist in the market at the same time. And I think we're kind of reaching that point. So, it's going to be incumbent upon the beverage space to continue to innovate.
I'm also watching where things go with hemp-derived THC, the Delta-8s and those things and how is that going to be dealt with when it comes to the legal market. I think you see varying ways that it's being dealt with across states. That's a trend I'm certainly keeping an eye on as things continue to roll out across the country.
Green: What, in your personal life or in cannabis are you most interested in learning about?
Smith: Given where the world is today, I feel like we all live in this "OR" mindset. It's either you OR me, it's either this OR that. And I think you can see with some of the more recent political things that have happened, it's this ideology of like, trying to force your beliefs on someone else. For me, it's more about like, how can we learn to live more in the "AND" right? You can have this AND this and they can coexist, and they don't have to be in competition. In my personal life, that's where a lot of my energy is going. How do I spread that thought of getting out of this living in OR. We must move to this kind of mindset of AND. How can we be accommodating for a bunch of different beliefs, a bunch of different approaches? It causes so much friction when we try to impose beliefs on others that may not share the same beliefs.
I am thinking about how I can apply that to the cannabis industry as well. In terms of federal legalization versus state, where can we find that the happy ground? If we think about going across state lines, that's effectively building a whole other business in the state, and in virtually no other industry does that exist. I can tell you economically this country could use infusion of cannabis to be more freely available. So those are the types of things that keep me moving these days. I've had a lot of success in my past and so for me, it's less about financial achievements, and it's more about how we can help move folks to this is AND mentality and not everything has to be OR.
Green: Great. That concludes the interview.