In an industry where compliance is such a dominant influence, navigating and understanding cannabis microbiology can be a tall order. With some education, research and knowledge on microbial contamination though, it doesn't have to be  a daunting task. From when a cannabis plant is started, throughout the plant lifecycle, all the way to sample preparation in a testing laboratory, microbial contamination is a constant pain point.
For indoor cultivators, Aspergillus mold is often the biggest microbial challenges. Understanding regulations, partnering with a good lab, and knowing what to look for before problems occur are paramount. Contaminated crops are unmarketable. Remediation costs are expensive and time consuming. The difference between success and failure can cost hundreds of thousands per incident.
Whether you're in the cultivation facility keeping an eye on your valuable crops or a lab technician seeking to streamline operations, identifying and mitigating microbial contamination is an essential skill. Prior to the publication of their upcoming ebook on the subject, The Dirty Secrets of Aspergillus, we sat down with Renee Engle-Goodner, principal consultant at REG Science, LLC in regulatory science and postharvest science, and Maria McIntyre, strategic operations business manager of cannabis & hemp microbiology at bioMérieux, to better understand cannabis microbiology from cultivation to the lab.
Q: With Aspergillus being one of the biggest challenges for cultivators, describe some best practices you have found for preventing microbiological contamination for cannabis indoor cannabis cultivation facilities?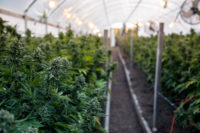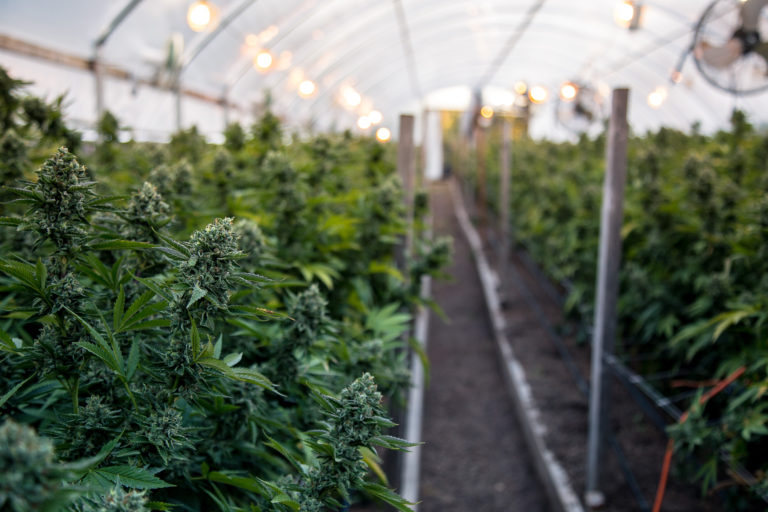 Renee Engle-Goodner & Maria McIntyre: Contamination events or failed compliance tests require costly remediation. By taking several proactive actions you can reduce risks while increasing product quality and consumer health. It's critical to know your environment. This allows you to implement best practices, including sanitation protocols and an ideal facility environment. In-process and environmental testing is critical prior to the required local compliance tests. Here are four best practices we found to be the most important for cultivators when it comes to mitigating microbial contamination:
Know Your Environment: It is impossible to make your entire facility a clean room, but you can thoroughly clean, disinfect and maintain your facility. One crucial factor  is air quality stemming from the attic and the HVAC system. Microbial contaminants, including mold like Aspergillus, can readily grow on porous materials like unfinished wood, ceiling tiles, carpet and insulation. Before setting up your operation, make sure to test the facility using swab samples for surfaces, and physical samples for things such as plant material, growing components (soil, coco), insulation, wood, etc. Once you know the problems you need to address, you can be proactive avoiding unexpected challenges. Understanding your environment allows you to put the checks and balances in place. This can be done in a few simple steps including: identifying challenge points, implementing risk analysis and HACCP, understanding air quality and flow, and a routine environmental monitoring program.
Implement Sanitation Practices: Chemical treatment and other volatile processes help to keep your facility and instrumentation clean. This may include commercially available techniques such as: routine chemical fogging (ozone, chlorine dioxide, etc.) and chemical surface sanitation, in conjunction with UV light disinfection. Sanitation practices are essential to product quality, safety and profitability. If you are starting with an environment lurking with hidden contaminants, how do you expect to have a high quality, safe and highly valued product? To find out more about sanitation practices stay tuned for the launch of our ebook, The Dirty Secrets of Aspergillus. 
In-process & Environmental Testing: In-process testing finds your "hot spots"  leading to improvements or redesigns to the infrastructure and/or processes. Partnering with your compliance testing lab to conduct initial and routine R&D testing to understand the risks and provide the opportunity to reduce risks. Alternatively, many indoor cultivation facilities opt to bring R&D testing in-house. bioMérieux offers several novel solutions to support the industry needs for Aspergillus testing while maintaining simplicity in the process and putting science first.
Best Practices for Being Proactive: Facility buildout and planning is important to ensure your workflow and environment is  mitigating microbial contamination risks. Temperature and relative humidity are the two driving forces for microbial contamination after looking at your workflow and facility. Being consistent, proactive and routine in your monitoring can mitigate risks effectively. Your quality management program should include root cause analysis and steps for remediation, preventing problems from occurring repeatedly.
Q: Given  microbiology testing is such an important indicator for product safety, what are the top items to consider when building a microbiology laboratory or finding a lab to meet your testing needs?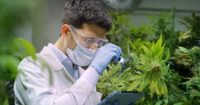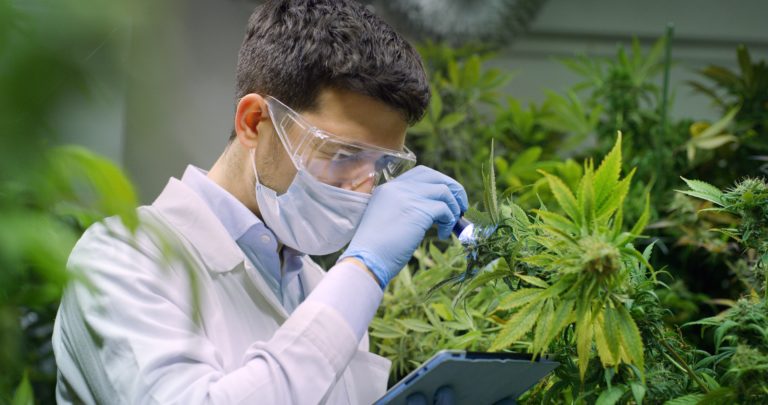 Engle-Goodner & McIntyre: Understand the risk and goals by consulting with scientific experts. Yes; scientific cannabis experts are a key resource; it's equally important your resources and suppliers really know microbiology. Here are the top considerations when it comes to microbiology labs:
Performing micro testing doesn't need to be challenging. In fact, it can be very simple. Know your options and the differences. The testing is performed routinely. The simpler the sample prep and the process, the easier life in your lab will be and the more confidence your team will have that they are following the procedure correctly.
Not all scientific solutions are created equal. Rapid micro solutions remove the guess work. Select a rapid micro method that meets local regulations and really achieves the regulatory requirements. It's critical the solution also embraces robust and reliable science. This includes methods  requiring an enrichment to create the conditions for your target organisms (such as Aspergillus) to thrive if present and grow to a detectable limit. Scientific credibility is proven by independent lab testing and certification via AOAC (Association of Official Agricultural Chemists). Combine this with a company that has a rich history in microbiology and experience with diverse and difficult matrices and this will take you further faster.
Consumer safety microbial testing is not new. The cannabis matrix is easily adopted into cannabis microbiological testing. Why to reinvent the wheel? There are companies with vast expertise in microbiology, diverse matrices and across multiple disciplines to ease the learning curve and reduce the climb. bioMérieux partners with indoor cultivators, vertically integrated operations and cannabis compliance labs to leverage their knowledge and expertise in microbiology to provide reliable cannabis-validated test solutions and consultative partnership.
Strong partnerships are essential. Find a cannabis microbiology partner to walk hand-in-hand with you; including set-up , training validation and beyond. A partner is an extension of your operations and  supports when things don't go as planned. Trust me, we are working with biological organisms and unique situations will arise. Select a partner rather than just a supplier.
When you hire a consultant or additional resources, it's commonplace to pay upfront and set everything upfront and operational from the start. There are many elements to consider in hiring a support network. This starts with understanding your needs and goals to set a strategy. With this, you won't waste time and money doing it wrong the first time.
There's a lot to know and it's normal to feel the discomfort. If you are confused, find a reputable consultant with experience in microbiology, science, lab operations and knows the cannabis industry. It's important to conduct your research as not all consultants have equal experience.
To learn more, stay tuned for the launch of the ebook, The Dirty Secrets of Aspergillus by Renee Engle-Goodner and Maria McIntyre, coming Fall 2021.
About Renee Engle-Goodner
Renee Engle-Goodner has possessed a deep, lifelong passion for science and innovation. She earned a Genetics BS from UC Davis. Renee's research focused on forensic entomology. She received her Genetics MS from UW-Madison. Renee worked for AgroFresh as a Lab Manager, EH&S Site Manager and Senior Biologist. She has worked for Delicato Family Wines as their Analytical Lab Manager. Renee was also the Chief Scientific Officer at the first non-legacy lab validated under the strict new enforcement regulated by the Bureau of Cannabis Control. REG Science, LLC is Renee's regulatory science consulting company where she is the Principal Consultant. Renee is a serious advocate for safe and clean cannabis products in this budding, evolving industry. 
About Maria McIntyre
Maria McIntyre, a trailblazer in Cannabis Microbiology who has a lifelong enthusiasm for human health and public safety reflected in science, education and innovation. Having the distinctive and dichotic education in both biology and chemistry led her to R&D roles within food science, pharmaceuticals, regulatory compliance, and microbiology. She utilizes her background and experience today at bioMérieux as Strategic Operations Business Manager: Cannabis + Hemp Microbiology to improve product safety and human health in the cannabis industry.
Content sponsored by bioMérieux