Delta 8 THC (delta-8-tetrahydrocannabinol) sprung onto the scene late last year in a big way. While similar to the much more widely-known delta-9-tetrahydrocannabinol that produces a lot of the psychoactive effects associated with ingesting cannabis, delta 8 THC can be derived from hemp with less than 0.3% delta 9 THC. Given the legality of hemp-derived products following the 2018 Farm Bill, delta 8 THC can be produced in some states where delta 9 THC still remains illegal.
While delta 8 is considerably different in its psychoactive effects from its cousin, it does overlap in some ways. It can still produce some more manageable, less "heady" versions of delta 9's effects like euphoria and relief found in the many medical applications of cannabis. DeltaVera, a company that launched less than six months ago, aims to share that more manageable THC experience with the masses.
The sharp rise of the delta 8 market means that DeltaVera is poised for growth. With distribution contracts inked, exciting partnerships in the works and a large surge in consumer demand, the founders of DeltaVera are at the ready to capitalize on this lesser-known molecule and bring it to the forefront of the nascent hemp industry. Starting out as a small family business, Sam and Craig Andrus launched DeltaVera with their third founder, PK Isacs.
We sat down with Sam Andrus and PK Isacs, two of the founders of DeltaVera, an award-winning brand, to ask them about their plans for expanding, how they became entrepreneurs and why they think delta 8 is the next big thing in cannabis.
Cannabis Industry Journal: Tell me about your company. How did you get started in the cannabis space?
Sam Andrus: I had an early start in the Delta 8 THC industry on the sales side. We knew we wanted to get into the market, but observed a number of aspects in the space that needed to be addressed: the most important being quality control, transparency and brand trust. With this as a backdrop we launched DeltaVera. Highly curated, approachable, transparent and value-oriented with a strong focus on reliability and trust. The DeltaVera family is made up of three operating managers and the sales team. We are three founders with complementary skill sets: Craig, who has domain expertise in finance, governance and startups, PK who has experience in business and marketing and my sales experience round out the management team.
We have yet to solicit outside capital and have funded ourselves internally as we create our brand and refine our product offering. That said, we are seeing numerous opportunities in strategic partnerships and expansion, which will require additional capital. And we are excited to start this expansion process.
CIJ: What makes the Delta 8 space so remarkable? Why are your SKUs primarily formulated with Delta 8?
Sam Andrus & PK Isacs: Delta 8 THC is an alternative/complement to delta 9 THC, CBD and other cannabinoids. Its status as non-federally scheduled and its less potent psychoactive effects make it appealing in its own right. Delta 8 THC can help with healthier sleep patterns and with pain management in a way that CBD can't, without a strong "head high" that many of our customers like to avoid. Additionally, it's shorter lived and doesn't give you any negative residual effects, which makes it beneficial for people on tighter schedules. These factors make it easier for us to approach markets that are inaccessible to both delta 9 THC and CBD, such as older demographics. In a world where delta 9 is legal, there will still be a place for delta 8.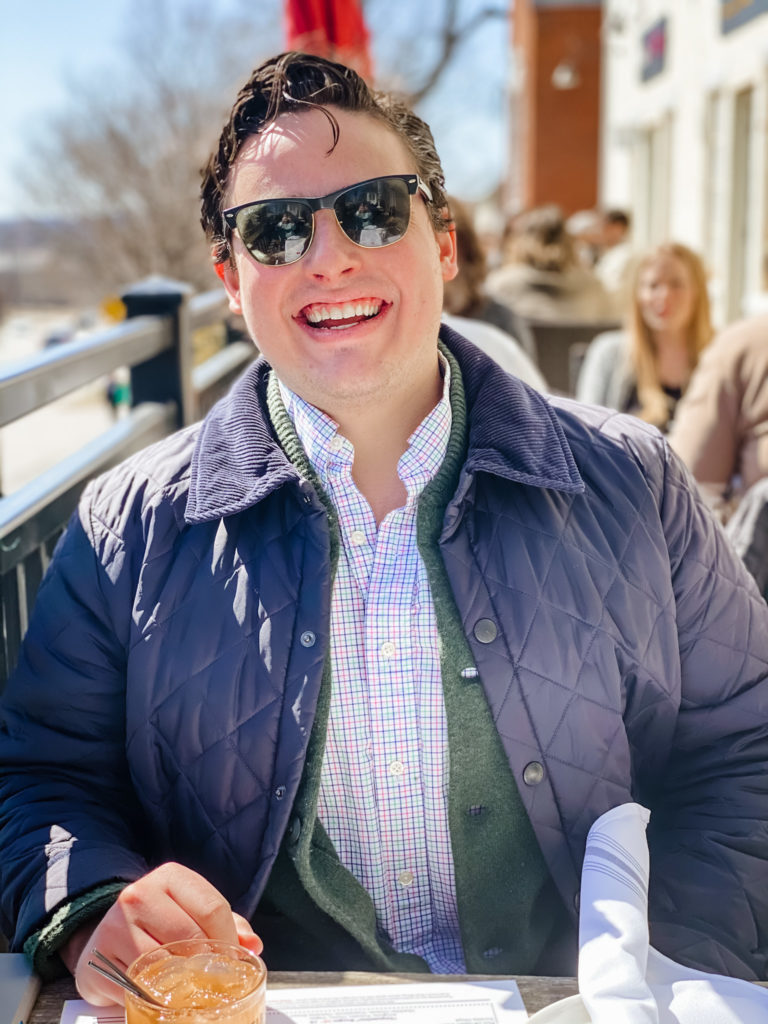 While we are very proud of our suite of smokable products, we are currently focusing our efforts on edibles: our Delta Discs are our mainstay, though we are expanding our product line to include nano-emulsion products such as liquid shots and nano gummies. They strongly appeal to our target demographics; additionally, the edible market is growing very quickly in states that allow the sale of hemp-derived consumables.
CIJ: Continuing on the delta 8 front – right now it is considered a cannabinoid legal for interstate commerce, much like CBD, correct? Do you think that will change? 
Sam & PK: That is currently the case. Delta 8 THC is newer, and as such, it has even more ambiguity in regards to its legal future. But what's most exciting (and our most challenging task right now), is informing consumers about the benefits of delta 8. We are one of a few companies solely focused on the consumption of delta 8, because of its similar benefits to delta 9 and CBD – our products are the perfect happy medium: a high with less psychoactive effects and all the health benefits of both, making it a desirable alternative to all consumers.
In addition, we are looking at some combinations of delta 8/CBDA, delta 8/CBN, delta 8/THCV and are very excited to begin test marketing these combinations. These proprietary blends of minor/major cannabinoids can cater to a niche target demographic as they can be curated to have very specific and unique effects when combined in the right quantities with the right delivery system. They will also be able to serve a larger customer base as these cannabinoids can all be derived from hemp.
CIJ: How do you think the FDA would regulate your product? Do you welcome federal oversight?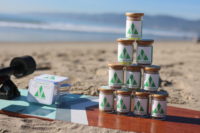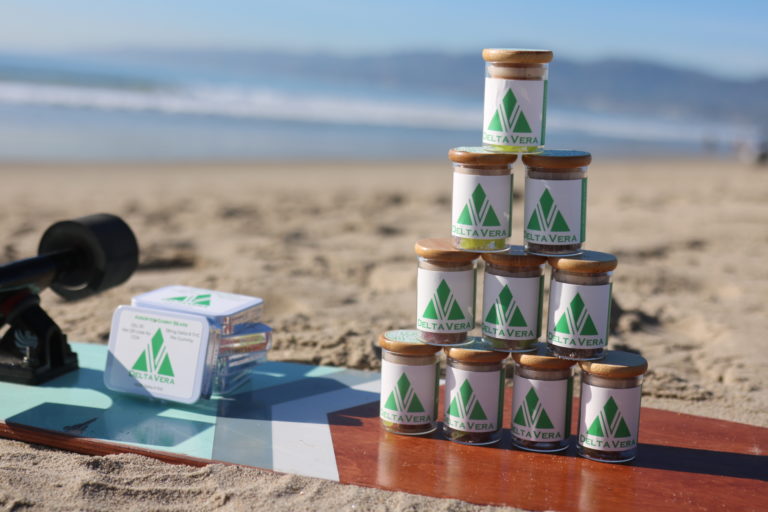 Sam & PK: Regardless of whether or not we are regulated we are committed to a high level of transparency and trust. As noted in unregulated markets, like the supplement market, you don't always know what you are getting in terms of purity and potency. We are changing that paradigm by adding unique QR codes to our sustainable containers which reference COAs [certificates of analyses] specific to the contents of the case. A lot of the space is naturally trying to avoid that kind of regulatory interference, but we are currently doing our best to self-regulate and make sure that our consumers are fully informed about what they're receiving.
We will be the first to say that there aren't as many laws governing delta 8 THC as there could be, and that's why we've spent so much time and money on self-regulation. All of our products have very clear nutritional information in addition to test results down to one hundredth of one percent. As for what category these products should fall under: we have a wide range of products, and each one has its place under a different umbrella of regulation. We hope that the federal government will take advantage of the vast array of studies that have been conducted on delta 8 THC since it was first extracted in 1942 to step up to this product that is, in our experience, helping so many people.
CIJ: Tell me about how your business has grown so far.
Sam & PK: When we sell to a retailer, we try to provide them with as much material as possible on what delta 8 THC is and what differentiates DeltaVera's products. Still, we've had some difficulty in places with limited delta 8 THC exposure. That being said, when someone tries our product, there is a high likelihood that they become a repeat customer (and they tell their friends). Given our newness to the market (Our brand launched in January 2021) initial indications are – we have a good rate of repeat orders, and we've heard the same from our brick-and-mortar partners.
Our distribution network has grown tremendously; we've taken a three-pronged approach to distribution: partnerships with like-minded companies in compatible spaces, an e-commerce market on our website, and a commission-based sales structure to reach brick-and-mortar establishments. To date, most of our distribution takes place in the latter two spaces, due to the added time and commitment involved in forming partnerships. As a company we are taking a more creative approach on how we present our product and alternative ways to consume it. We have some exciting collaborations in the works; follow us on social media to stay up to date with everything on the horizon. We are very enthusiastic about our partnerships however, with our first collaboration with WaxNax, a Denver-based company revolutionizing the cannabis dabbing experience, hitting the shelves this week.
CIJ: What is your marketing plan?
Sam & PK: We are working on building a social media presence. Natalie, who is leading the charge on social media, recommended we take an organic approach to build our base. We want to avoid falling into the "paid ad", "spam" vibe as long as we can. We are currently focused on building a community through delta 8. Our mission is making DeltaVera a brand for all lifestyles, athletes, creatives, travelers or business professionals. We're confident in our product, and have faith that it can speak for itself.
CIJ: How do you ensure quality in your products?
Sam & PK: Our products are of guaranteed quality with our licensed growers and manufacturers. We provide COAs, informing the retailer & consumer about each product, displaying full panel tests on cannabinoids and heavy metals. These preliminary and secondary lab tests ensure our product is below 0.3% delta 9 THC in all our products. Through third-party labs, we run full panel tests which pick up a variety of cannabinoids; for most of our products we focus on the level/purity of delta 8. Our products are screened for both contaminants and heavy metals.
All this information is housed conveniently on our website that can be reached through our QR codes.
CIJ: What are your plans to grow the business in the future? 
Sam & PK: We feel very confident in our three methods of distribution: partnerships, e-commerce and a commission-based sales structure. We've made tremendous ground on partnerships, and are very excited about numerous partnerships we have in the pipeline. We've reached out to some incredible groups in the CBD space, the THC space and a few groups that you wouldn't normally associate with cannabinoids, but with whom we've workshopped some really creative ideas that we're really looking forward to bringing to market.
Readers can use promo code "CIJ" to get 15% off their first order here.