On November 25th, the U.S. Food and Drug Administration (FDA) sent out warning letters to 15 different companies for "illegally selling products containing cannabidiol (CBD) in ways that violate the Federal Food, Drug, and Cosmetic Act (FD&C Act)." They also published a "Consumer Update" where they express concern regarding the general safety of CBD products. The press release also states that at this time the FDA cannot say that the CBD is generally recognized as safe (GRAS). To see the list of companies that received warning letters, check out the press release here.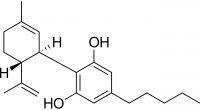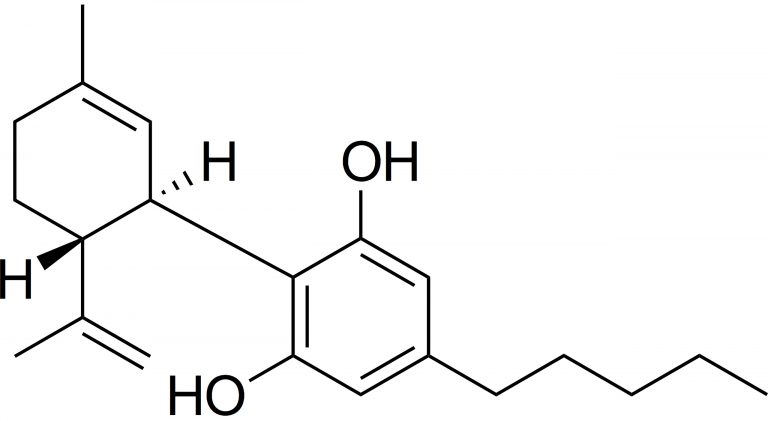 While the FDA is still trying to figure out how to regulate hemp and hemp-derived CBD products, they published these releases to let the public know they are working on it, according to FDA Principal Deputy Commissioner Amy Abernethy, M.D., Ph.D.:
"As we work quickly to further clarify our regulatory approach for products containing cannabis and cannabis-derived compounds like CBD, we'll continue to monitor the marketplace and take action as needed against companies that violate the law in ways that raise a variety of public health concerns. In line with our mission to protect the public, foster innovation, and promote consumer confidence, this overarching approach regarding CBD is the same as the FDA would take for any other substance that we regulate. We remain concerned that some people wrongly think that the myriad of CBD products on the market, many of which are illegal, have been evaluated by the FDA and determined to be safe, or that trying CBD 'can't hurt.' Aside from one prescription drug approved to treat two pediatric epilepsy disorders, these products have not been approved by the FDA and we want to be clear that a number of questions remain regarding CBD's safety – including reports of products containing contaminants, such as pesticides and heavy metals – and there are real risks that need to be considered. We recognize the significant public interest in CBD and we must work together with stakeholders and industry to fill in the knowledge gaps about the science, safety and quality of many of these products."
The Warning Letters
The warning letters sent to those 15 companies all mention a few types of violations to the FD&C Act. Those include marketing unapproved human and animal drugs, selling CBD products as dietary supplements and adding CBD as an ingredient to human and animal foods. All 15 companies are using websites, online retailers and social media in interstate commerce to market CBD products unlawfully, according to the press release.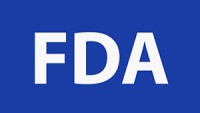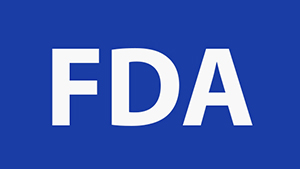 This is not the first time the FDA has sent out warning letters to CBD companies. Previously, most of the warning letters were sent out regarding companies making unsubstantiated drug and health claims. This new round of 15 warning letters reaches beyond just unsubstantiated claims and identifies a few new areas of regulatory oversight that CBD companies should be wary of.
Of the 15 warning letters sent out, some were sent to companies that are marketing CBD products to children and infants, some were sent to companies using CBD as an ingredient in food products, some were marketed as dietary supplements and one company marketed their products for use in food-producing animals, such as chickens and cows. With this press release, the FDA is saying loud and clear that the above list of marketing strategies are currently unlawful, that is, until they finish their work in devising a regulatory framework for hemp-derived CBD products.
Updated Safety Concerns
Regarding the FDA saying they cannot deem CBD as generally recognized as safe (GRAS), they published a fact sheet titled "What You Need to Know (And What We're Working to Find Out) About Products Containing Cannabis or Cannabis-derived Compounds, Including CBD." The key words there should be noted in the parentheses: And What We're Working to Find Out. The FDA's research is by no means over with and, if anything, has only just begun. Refer to the fact sheet to see why the FDA couldn't say that CBD is GRAS.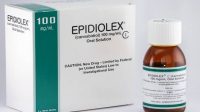 In the FDA's research, they have found a few potential health problems associated with taking CBD. During the marketing application for Epidiolex as a new drug, the only approved CBD drug on the market, the FDA identified a couple of safety risks. The first one is liver injury, which they identified in blood tests, but mentioned that it could be managed easily with medical supervision. Without medical supervision, potential liver injury due to CBD consumption could go undetected, according to the FDA.
The second health concern is drug interaction. During the new drug approval process for Epidiolex, they found that other medicines could impact the dose of CBD and vice versa. The other major health concern they have is male reproductive toxicity. The FDA says that studies in lab animals showed male reproductive toxicity, including things like decrease in testicular size, inhibition of sperm growth and development and decreased circulating testosterone. They do mention, however, that "it is not yet clear what these findings mean for human patients and the impact it could have on men (or the male children of pregnant women) who take CBD." The fact sheet also some side effects that CBD use could produce including sleepiness, gastrointestinal distress and changes in mood.
What Now?
The FDA says they are actively researching and working on learning more about the safety of CBD products. They listed a couple risks that they are looking into right now: Those include, cumulative exposure (What if you use CBD products daily for a week or a month?), special populations (effects of CBD on the elderly, pregnant or nursing women, children, etc.) and CBD in animals (safety of CBD use in pets or food-producing animals and the resulting safety of human food products like milk or eggs).
While the CBD products market could still be classified as a bit of a gray market currently, the FDA says they are working on researching it more to develop an appropriate regulatory framework. What that might look like is anyone's guess. One thing that remains clear, however, is that the FDA will not tolerate CBD companies marketing products in ways described above. Those include making unsubstantiated health claims, marketing to children, using CBD as an ingredient in foods and marketing it as a dietary supplement.