AOAC INTERNATIONAL is an independent, third party, not-for-profit association and voluntary consensus standards developing organization. Founded in 1884, AOAC INTERNATIONAL was originally coined the Association of Official Agricultural Chemists. Later on, they changed their name to the Association of Official Analytical Chemists. Now that their members include microbiologists, food scientists as well as chemists, the organization officially changed its name to just AOAC INTERNATIONAL.
Much of AOAC's work surrounds promoting food safety, food security and public health. Their work generally encompasses setting scientific standards for testing methodology, evaluating and adopting test methods and evaluating laboratory proficiency of test methods. The organization provides a forum for scientists to develop microbiological and chemical standards.
In December of 2018, they appointed Dr. Palmer Orlandi as deputy executive director and chief science officer. Dr. Orlandi has an extensive background at the U.S. Food and Drug Administration (FDA), serving the regulatory agency for more than 20 years. Most recently, he was the CSO and research director in the Office of Food and Veterinary Medicine at the FDA. He earned the rank of Rear Admiral and Assistant Surgeon General in 2017.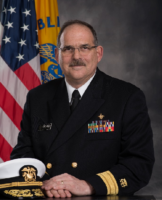 Where It All Began With Cannabis
As recently as three years ago, AOAC began getting involved in the cannabis laboratory testing community, with a working group dedicated to developing standard method performance requirements for AOAC Official MethodsSM for cannabis testing. We sat down with Dr. Palmer Orlandi and a number of AOAC's leaders to get an update on their progress working with cannabis testing as well as food security and food fraud.
According to Scott Coates, senior director of the AOAC Research Institute, they were approached three years ago to set up a working group for cannabis testing. "We created standards that we call the standard method performance requirements (SMPR®), which are detailed descriptions of what analytical methods should be able to do," says Coates. "Using SMPRs, we issued a series of calls for methods and looked for methods that meet our standards. So far, we've completed four SMPRs- cannabinoids in plant material, cannabinoids in plant extracts, cannabinoids in chocolate (edibles), and one for pesticides in cannabis plant material." AOAC doesn't develop methods themselves, but they perform a comprehensive review of the methods and if they deem them acceptable, then the methods can be adopted and published in the AOAC compendium of methods, the Official Methods of Analysis of AOAC INTERNATIONAL.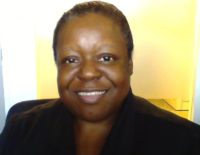 Deborah McKenzie, senior director of Standards and Official MethodsSM at AOAC, says the initial working group set the stage for really sinking their teeth into cannabis testing. "It started with methods for testing cannabinoids in plant dried material and plant extract," says McKenzie. "That's where our previous work has started to mold into the current effort we are launching." McKenzie says they are looking forward to getting more involved with methods regarding chemical contaminants in cannabis, cannabinoids in various foods and consumables, as well as microbial organisms in cannabis. "We are pretty focused on testing labs having reliable and validated analytical solutions as our broad goal right now."
Moving Forward, Expanding Their Programs
Coates says the work they've done over the past few years was more of a singular project, developed strictly for creating standards and to review methods. Now they are currently developing their Cannabis Analytical Science Program (CASP), which is expected to be an ongoing program. "We are looking to fully support the cannabis analytical community as best we can, which will potentially include working on reference materials, proficiency testing, education, training and ISO 17025 accreditation, all particularly as it applies to lab testing in the cannabis industry," says Coates. "So, this CASP work is a much bigger and broader effort to cover more and to provide more support for labs doing the analysis of cannabis and its constituents, as well as hemp."

According to Dr. Orlandi, they want this program to have a broad reach in the cannabis testing community. "As Scott pointed out, it's not just strictly developing standards and methods," says Dr. Orlandi. "It is going to be as all-encompassing as possible and will lead to training programs, a proficiency testing program and other areas." Arlene Fox, senior director of AOAC's Laboratory Proficiency Testing Program, says they are actively engaging in proficiency testing. "We are in the process of evaluating what is out there, what is possible and what's needed as far as expanding proficiency testing for cannabis labs," says Fox.
Regulatory Challenges & Obstacles
The obvious roadblock to much of AOAC's work is that cannabis is still considered a controlled substance. "That creates some challenges for the work that we do in certain areas," says Dr. Orlandi. "That is why this isn't just a one-year project. We will work with these challenges and our stakeholders to address them." AOAC had to put some limits on participation- for example, they had to decide that they cannot look for contributions or collaborations with producers and distributors, so long as cannabis is still a Schedule I controlled substance in the US.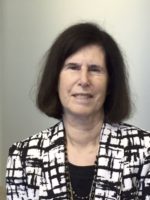 Muddying the waters even further, the recent signing of the Farm Bill puts a clear distinction between most types of cannabis and industrial hemp. David Schmidt, executive director of AOAC realizes they need to be realistic with their stakeholders and in the eye of federal law.
While scientifically speaking, it's pretty much the same plant just with slightly different chemical constituents, AOAC INTERNATIONAL has to draw a line in the sand somewhere. "As Palmer suggests, because of the Farm Bill being implemented and hemp being defined now as a legal substance from a controlled substance standpoint, industrial hemp has been given this exclusion," says Schmidt. "So, we are trying to be realistic now, working with our stakeholders that work with hemp, trying to understand the reality of the federal law. We want to make clear that we can meet stakeholder needs and we want to distinguish hemp from cannabis to remain confident in the legality of it." Schmidt says this is one of a number of topics they plan on addressing in detail at their upcoming 9thannual 2019 Midyear Meeting, held March 11-14 in Gaithersburg, Maryland.
Uniformity in Methodology: The Future of Cannabis Testing
Dr. Orlandi says his experience at the FDA has prepared him well for the work being done at AOAC. "The role that I served at the FDA prior to joining my colleagues here at AOAC was very similar: And that is to bring together stakeholders to accomplish or to solve a common problem." Some of their stakeholders in the CASP program include BC Testing, Inc., the Association of Food and Drug Officials (AFDO), Bia Diagnostics, Bio-Rad, Industrial Laboratories, Materia Medica Labs, PerkinElmer, R-Biopharm AG, Supra R & D, TEQ Analytical Laboratories, Titan Analytical and Trilogy Analytical, among others.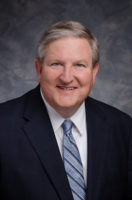 "The underlying reason behind this effort is to create some level of harmonization for standards and methods," says Dr. Orlandi. "They can be used in the near future to stay ahead of the curve for when regulatory agencies become involved. The idea is that these standards for analytical methods will already be established and as uniform as possible."
When comparing cannabis to other industries in the US, Scott Coates mentions that most standards are signed off by the federal government. "When we started looking at pesticides in cannabis, it became really clear that we have a number of states doing things differently with different limits of quantification," says Coates. "Each state, generally speaking, is setting their own standards. As Palmer was saying, one thing we are trying to do with this CASP program eventually will be to have some harmonization, instead of 30 different states having 30 different standards and methods." So, on a much broader level, their goal for the CASP program is to develop a common set of standard methods, including hemp testing and even the Canadian market. "Hopefully this will be an international collaboration for standards for the methodology," says Coates. They want to create a common set of standards, setting limits of quantification that will be accepted internationally, that will be accurate and repeatable and for the entire cannabis industry, not just state by state.
Food Authenticity & Fraud
One of the other activities that AOAC just launched recently is the food authenticity and fraud program. As the name implies, the goal is to start developing standards and methods and materials to look at economically adulterated foods, says Dr. Orlandi. That includes non-targeted analyses looking at matrices of food products that may be adulterated with an unknown target, as well as targeted analytes, identifying common adulterants in a variety of food products. "One example in the food industry is fraudulent olive oil," says Dr. Orlandi. "Honey is another commodity that has experienced adulteration." He says that in most cases these are economically motivated instances of fraud.
AOAC INTERNATIONAL is working in a large variety of other areas as well. All of these topics will be explored in much greater detail at their upcoming 9thannual 2019 Midyear Meeting, held March 11-14 in Gaithersburg, Maryland.