Food-focused controlled environment agriculture (CEA) is a multidisciplinary production technique whereby plants and products are grown inside greenhouses, vertical farms and growth chambers where every aspect of the environment can be monitored and controlled. Using CEA, cultivators can produce high-value and traditional food crops with the goal of maximizing plant productivity in an efficient and environmentally friendly way.
As the industry's first integrated building and cultivation systems design firm, urban-gro is ushering in a new era in the design of efficient indoor agriculture facilities, providing productivity and efficiency benefits to CEA operators when designing and operating facilities.
We interviewed Sam Andras, executive vice president of Professional Services at urban-gro, and principal of MJ12 Design Studio. Sam joined urban-gro after his company MJ12 Design Studio was acquired in July 2020. Prior to that, he was principal in charge of 2WR+ Partners, a 20-year Georgia-based architecture and interior design firm.
Aaron Green: Sam, tell me, how did you get started in the cannabis industry?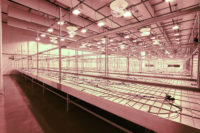 Sam Andras: I started my architecture firm in 2001 in Georgia and later moved to Colorado in 2012. In 2013, I had the opportunity to do three cannabis facilities and really saw it as an emerging market that I thought would be really cool to dig into and pursue. Due to the marijuana stigma at the time, our company, 2WR, decided to create a cannabis-specific entity and developed MJ12 Design Studio. We built a website and it took off. Since 2013, I've personally designed about 130 cultivation facilities and vertically integrated facilities, from Hawaii all the way to New Zealand.
Green: When you say vertically integrated, what does that include?
Andras: The full building design of cultivation, product manufacturing, extraction, infusion and dispensaries.
Green: Is that something urban-gro currently does as well?
Andras: Now? Yes, with MJ12 under the facility design umbrella. After urban-gro acquired us in July, they were able to start offering full turnkey services. Everything from architecture, mechanical and plumbing engineering, electrical engineering, integrated cultivation, design of fertigation, benching, lighting, water treatment, environmental controls and other plant focused services– all of that is under our umbrella.
Green: Can you explain what controlled environment agriculture (CEA) is?
Andras: Absolutely. To me, CEA is crop agnostic, it can be anything from leafy greens to cannabis. Though we're mainly focused on the cannabis industry and controlling that environment, we do also serve some leafy green companies. Environmental control includes things like temperature and humidity levels in the various stages of growth which is key to the economic success of organizations.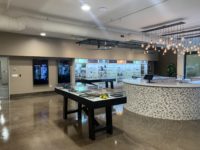 I'm a firm believer in legalization on the federal level down the road, which means that everything's going to be under FDA for human consumption. If you look at the European models, when you look at the medicinal product development, it's focused on consistency of the crop, from one crop to the next. And the way you achieve consistency is with CEA.
Green: From a resource perspective, can you describe how CEA differs from indoor to outdoor and greenhouse?
Andras: When you look at the market and the sale value of cannabis flower grown indoors versus outdoors or even greenhouse, greenhouse growing has huge variations by region. I believe greenhouses function better in more of a dry, arid climate. Indoor grows give you the ability to design and control your entire environment including temperatures, humidity levels, plant sizes, watering rates and other considerations. Growing indoors, in a controlled environment, gives you more flexibility to explore different alternatives in your cultivation.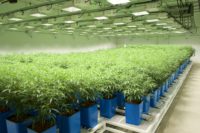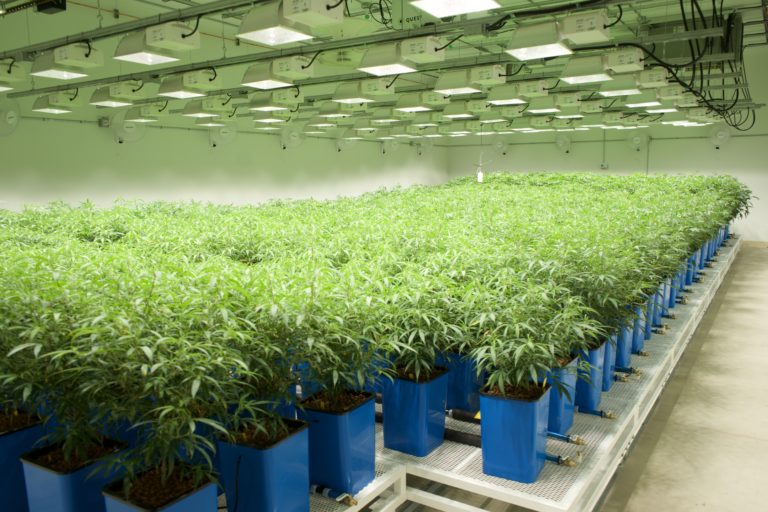 Green: Final question: what in cannabis or in your personal life are you most interested in learning about?
Andras: That's a great question. I'm a hands-on kind of guy. I would love to spend a couple of weeks working in extraction, as that's the piece of the puzzle, as an architect, I know the least about. We've designed pretty much every type of cultivation from drip irrigation aeroponics to aquaponics, ebb & flow. You name it, we've done it, but the whole extraction process and the different equipment, and why companies choose ethanol, butane, hydrocarbon, CO2 and how to design for those extraction processes is something that as an architect, I'd love to learn more about.
Green: Okay, Great. That concludes the interview. Thanks Sam!
Andras: Thanks, Aaron.