Georgia doesn't have a hemp market yet, but that is about to change. In 2019, the Georgia state legislature passed two bills: HB 213, the Georgia Hemp Farming Act and HB 324, the Hope Act, which legalized low-THC oil. While the regulatory framework for the program is still being decided, the market in the state is now beginning to materialize.
Kevin Quirk, CEO of Harvest Connect LLC, wants to be a pioneer for the hemp industry in the Southeast. With a strong focus on local economic growth, Quirk is moving quickly to corner the market and establish a thriving enterprise. His background is in consumer packaged goods (CPG). He's worked for Anheuser-Busch, Coca Cola and Minute Maid before becoming an entrepreneur in the CPG space. He started White Hat Brands, a children's health and wellness company, where they worked with the Juvenile Diabetes Research Foundation to co-develop wellness brands for children.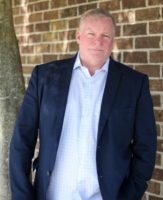 During that time, he saw two major trends unfolding in the CPG arena: organic health and wellness products and hemp-derived CBD products. "Every year we'd see more and more CBD products on the market," says Quirk. "Almost a year ago, we decided to get into the hemp space coinciding with Georgia's push around the hemp and medical cannabis market." That's when Georgia's state legislature introduced those two bills.
In October of 2018, Hurricane Michael wiped out an entire season of crops for Georgia farmers, an almost $3 billion hit to the local agricultural economy. Farmers in Georgia were devastated, taking massive losses. "That put momentum behind the hemp program and gave Governor Kemp the impetus to move forward right after the 2018 Farm Bill passed," says Quirk. With the launch of his newest venture, Harvest Connect LLC, a Georgia-based hemp-derived CBD extraction and retail company, he saw a way to help some farmers get back on their feet.
Quirk says he expects the state will have applications ready for submittal in the next 60-90 days. The state is going to issue permits to processors and farmers. For farmers, the barriers to entry are pretty low- just $50 per acre for a hemp farming permit with a $5 thousand dollar cap. For a processing permit, the barriers are higher and include an application fee, a surety bond and a minimum of at least five Georgia farmers committed to process in a permitted facility. According to Quirk, it is also critical to understand how to manufacture quality products in a highly regulated environment. Quirk has experience in building and running food-grade USDA and FDA manufacturing facilities and already has a number of farmers signed up to process with them once the program gets off the ground. Many of them are tobacco and cotton farmers hit hard in the aftermath of Hurricane Michael.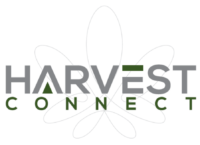 Harvest Connect, through its subsidiary Graceleaf, is planning to launch a series of retail CBD stores throughout the state. "This will help us  meet the demand in Georgia, which will help patients in Georgia and which will then help farmers in Georgia," says Quirk. Georgia hasn't launched a new agricultural product in decades at least, so for Quirk and Harvest Connect, this is about putting Georgia farmers first. "We plan to work very closely with our growers as partners to make sure everyone succeeds," he added.
Quirk predicts the Southeast will be a leading producer of hemp for years to come. "I think it's going to be huge," says Quirk. "With just the pure amount of agricultural land mass that we have, plus the ideal climate, we'll be able to turn 2-3 crops a year in the southern parts of Georgia. We actually think Georgia could be one of the most significant producers of hemp in the country."
While the state is working on promulgating the rules, establishing the licensing process and rolling out the hemp program, Quirk is working to iron out the details of his business so they are ready as soon as the time comes. "We expect to be up and running with our processing facility by Q2 of 2020."