In June 2020, John W. Elias, a prosecutor in the United States Department of Justice's Antitrust Division, testified to the U.S. House Committee Judiciary that investigations of cannabis mergers were pursued based on Attorney General William Barr's personal dislike for the cannabis industry rather than legitimate antitrust issues. Specifically, Elias testified, among other things, that since March 2019, the Antitrust Division has conducted ten investigations of mergers in the cannabis industry. Further, Elias testified that, "While these were nominally antitrust investigations, and used antitrust investigative authorities, they were not bona fide antitrust investigations." Elias went on to state that, with respect to a proposed $682 million merger between two cannabis companies, MedMen and PharmaCann, career staff in the Antitrust Division initially examined the transaction to determine whether there should be no investigation, a brief investigation or a full investigation. Upon conclusion of its review, career staff determined that "the cannabis industry appeared to be fragmented with many market participants in the states that had legalized the product." Accordingly, staff concluded that the proposed combination between MedMen and PharmaCann was "unlikely to raise any significant competitive concerns."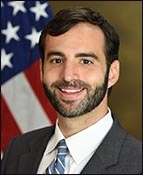 Notwithstanding the career staff's determination, Attorney General Barr ordered the Antitrust Division to issue "Second Request" subpoenas. According to Elias's testimony, a "Second Request" subpoena is a full investigation of a proposed merger. Moreover, Elias stated, "Across the entire American economy, the Antitrust Division performs the full Second Request investigation on around 1-2% of the thousands of mergers filed each year – ordinarily, only the most concerning deals." Based on the foregoing, Elias testified that Attorney General Barr's decision to pursue the MedMen/PharmaCann combination was based on his dislike for the cannabis industry rather than any legitimate antitrust concerns.
There are some immediate impacts to Attorney General Barr's decision – not limited to the MedMen/PharmaCann merger but potentially reaching any cannabis companies considering a merger or similar transaction. For example, a politically motivated probe would more than likely result in a drop of stock prices for publicly trade cannabis companies. Moreover, non-bona fide antitrust investigations of cannabis businesses could result in proposed merger transactions eventually not coming to fruition.
However, Attorney General Barr's decision could arguably have longer term and more widespread effects on the cannabis space, and could affect situations not involving mergers or other proposed business combinations. In particular, the fact that legitimate cannabis businesses that comply with all applicable laws are still subject to unwanted and unnecessary scrutiny conceivably could lead to something that regulators had hoped would be curbed through the legalization of cannabis for adult use: cannabis operators gravitating towards the omnipresent black market. Despite cannabis being legal in 33 jurisdictions for medicinal use and 11 jurisdictions for adult use, the black market continues to thrive for several reasons, one of them being that the cost of regulatory compliance is so significant. Attorney General Barr's decision may have created another reason for cannabis operators to abandon their plans to continue operating as or become legitimate businesses and instead revert back to operating in the black market.
Indeed, Attorney General Barr's decision is a concern for cannabis operators because it shows that, notwithstanding that any particular operator may be compliant with state and/or local regulations, it does not mean that such cannabis operator is going to be permitted to conduct "normal" business that a non-cannabis business would be able to conduct, simply because of the underlying nature of the business. Stated differently, following the rules does not mean that a cannabis business will be left alone by people in charge who simply do not like the cannabis space.
Cannabis operators are very mindful of being targeted because of the nature of their business, and having regulations in place with which they could and would comply provided them with some level of certainty that they would not be targeted, or so they thought. Particularly in states like California where the regulations are complex, current and aspiring cannabis operators tend to be very concerned about being compliant with cannabis regulations from the inception of their business operations, believing that being compliant will assist them in flying under the proverbial radar and not become targeted unnecessarily simply because they are in the cannabis space. Attorney General Barr's decision may have taken away or, at the very least, significantly decreased, that level of certainty. His decision to investigate a proposed merger of two legitimate cannabis businesses sends the message that it does not matter if a cannabis business is being compliant, and that there are other, completely subjective reasons why its operations could be investigated. This makes it extremely difficult for current and aspiring cannabis operators to determine what actions they can take to avoid unwelcome investigations or other scrutiny. If a cannabis operator is unable to mitigate scrutiny by complying with rules, this raises the concern that cannabis businesses will go back to black market activity, not only because the cost of compliance is high, but because being compliant does not necessarily protect them.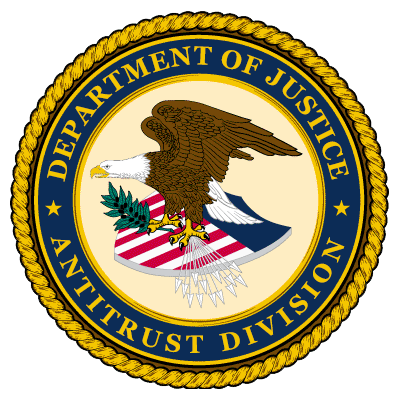 Attorney General Barr's decision is likely not the only instance of a decision regarding cannabis businesses that was made notwithstanding existing statutes or regulations that do not support such a decision. In fact, since adult use became legal in certain jurisdictions it is not uncommon to see news discussing applicants for cannabis licenses who were denied licenses, notwithstanding that those applicants complied with all applicable laws and regulations. When applicants were denied even after complying with all rules and regulations, and when no other legitimate reason was cited for the denial, there is an indication that the denial was based on political or other personal feelings concerning the cannabis space. This not only potentially calls into question the integrity of the cannabis space, but again could lead cannabis operators back to the black market.
There are many costs of regulatory compliance for a cannabis operator, including, without limitation, high application and license fees, development and mitigation fees and exorbitant taxes. Other than the fees and taxes assessed on cannabis businesses, there are other expenses, such as the cost to construct a facility, security costs and the general operational costs that all businesses must pay, such as rent or payroll. What incentive does a cannabis operator have to expend significant resources – time, money and otherwise – to become a legitimate, licensed cannabis business if doing so does not provide any type of protection against investigations that are politically motivated or otherwise based on negative personal feelings toward the cannabis space? It may be that Attorney General Barr's decision has given cannabis operators one more reason to reconsider going back to black market activity.