Universities across the country are working in all areas of research and development to advance cannabis cultivation, medicine, drug delivery and technology. But these innovations are collecting dust because the universities are not in the business of commercializing products in the marketplace.
In 1980, the federal government passed a law that said universities that receive federal funding, which most of them do, will have the option to own whatever intellectual property or invention they develop from that federal funding. Initially, universities resisted the idea feeling they were selling their souls to the private sector and corporate America. But opinions have changed, and the marriage between universities and industries is a common and rewarding business strategy for both sides.
I interviewed Lance Anderson, a partner at the law firm Dickinson Wright who is uniquely positioned to play matchmaker to research universities, entrepreneurs and VCs to help them uncover cannabis innovations and create partnerships. Lance is also educated in life sciences, including proprietary plants, genetics and plant-derived products, and served as in-house counsel and lead IP attorney for a large public research university system and an early-stage venture capital company.
Pam Chmiel: What led you to play matchmaker to universities and cannabis businesses?
Lance Anderson: I learned that universities are interested in commercially benefiting from some of their innovations when I worked in the technology commercialization office at Texas Tech University right out of law school.
The concept of "technology transfer for commercialization" already exists in universities and presents a vast opportunity for cannabis businesses to commercialize their innovations.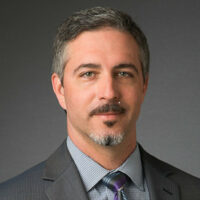 "Technology Transfer" agreements refer to moving technology, knowledge or innovations from one organization, such as a research university, to another entity, such as a cannabis company, through licensing agreements that grant permission to use intellectual property (IP), patents or proprietary technology for commercial purposes.
Even though legalization is sweeping the country, I'm finding that academic institutions and their administrators are concerned they will lose all federal funding and are hesitant to take the chance on a cannabis research project. They are still getting comfortable with the opportunities to work with the industry, and the farm bill act of 2018 gave them the push to do so.
And why not tap into these universities, which receive millions and millions of dollars in funding? You're not out a lot if you properly structure your relationship with them. You do not have to pay them millions and millions of dollars to get this technology. Knowing what the university wants and how to structure that relationship is key.
Pam: What are some of the benefits a business can gain by forging a partnership with a university?
Lance:
Cannabis companies benefit by gaining access to cutting-edge research, expertise and resources that can accelerate and elevate their product development and market entry.
The association with academic institutions can help build trust among consumers, investors, and lawmakers.
Working with university research students may create a pipeline of qualified employees who may want to work for the company.
Submitting a joint proposal with a university seeking government grants may lead to additional funding for the research project.
Pam: What types of partnerships do you currently see in development?
Lance: Pharmaceutical companies have collaborated with research universities for years on drug development and undoubtedly have their eye on the cannabis industry. Federal agencies like the USDA lean on academic partnerships to develop unique plant traits to improve crop production. You've got institutions developing new mind-blowing genetics, like polyploid species, that allow you to fine-tune the plant traits you're interested in. There are always advances going on.
Clemson and Cornell Universities are leading the charge in cultivation by partnering with farms to develop techniques to grow better crops and increase profitability. And interestingly, many of the land grant institutions that receive federal grants, like Mississippi State, Michigan State and Texas A&M, are now diving into plant trait development. And it's not unrealistic to think they will transition into plant-touching technologies ripe for the cannabis industry to come in and run with it from there.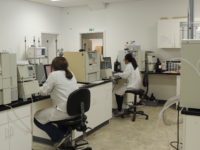 But the research desperately needed to move the industry forward is medical research because lawmakers want proof that cannabis has medicinal benefits before they are confident in pushing for legalization. Unfortunately, the US government has been part of the problem in making it hard to conduct research, whether clinical trials, clinical research or simple preclinical studies on cannabis. Until recently, the University of Mississippi was the only university allowed to cultivate for research. So the researchers are now getting more access to cannabis strains that are more like what we're seeing on the market, but it's still not where we need to be. Not even close.
Academic partnerships are not a new concept, but the cannabis industry has yet to embrace it fully. Opportunities are beginning to develop where government agencies will participate and or fund the work in cannabis from the university standpoint. The National Institute of Health has a program that's getting kicked off for cannabis research. And they all understand and recognize that the fact we don't have enough clinical data available is a major hindrance to the advancement of this industry.
Pam: What is legally involved in a technology transfer partnership?
Lance: Collaboration between cannabis companies and research universities can take various forms, such as research partnerships, sponsored research agreements, joint ventures, or licensing arrangements. The specific model depends on the goals, resources, and intellectual property involved in the collaboration. An attorney can structure an agreement in a manner that lets everyone slowly advance into the relationship and get satisfied with the milestones they want and at which point this thing begins to take shape.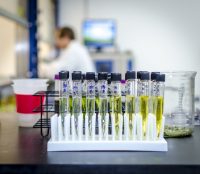 Cannabis businesses are no strangers to utilizing multiple entities in their corporate structuring. They may have a holding company that owns the real estate, a staffing company that manages the HR for the flower-touching operations, and another that holds the intellectual property. You're seeing an entire industry familiar with IP licensing for the first time in a long time, and universities want in by licensing their intellectual property.
The university may require a licensee to have a product in the marketplace and a first sale within two years. So that introduces the concept of perishable intellectual property rights where you can default or don't meet the licensing requirements. That perishable concept sometimes makes it hard to raise money because the investors prefer a guarantee that you have the license and will not default.
The takeaway is universities are thirsty for partnering and looking for strategic initiatives. Universities have access to patient populations, and the cannabis industry has the business know-how to take their innovations to market. It will take some culturing of both sides to understand the opportunities. But once everyone's on the same page, the deals will look like the licenses and joint venture deals we see now with multi-state operators.
Pam: Lance, do you have any closing thoughts for our audience?
Lance: I've thought about this potential synergy for years as I've watched these two areas I practice in often. Academic partnerships are the catalyst to move the cannabis industry forward and are right in front of us. The time is now, and I'd love to be there.