Chances are if you follow the European cannabis scene, particularly out of Germany, that you might have heard of a firm called Farmako. They have certainly, in the three quarters or so they have been in business, been given a lot of "good press." They certainly worked hard to get into the headlines.
The problem is that no matter how scintillating initial claims were to many members of the media if not industry beyond, the bloom was quickly off the rose in the same circles. Since at least March, these grumbles have earned the company increasingly bad press. Industry insider complaints and background knowledge also began appearing in places like Manager (a top German business magazine), Vice and Business Insider Germany. Behind the headlines and insider quotes, however, quite a few people are admitting, even if off the record, that while initially impressive enough to be believed – at least on the surface – most of Farmako's claims have panned out so far to be just hot air. And there have been a lot of them, not only from the sourcing perspective but also from the research, scientific development and certainly tech fronts.
The rebutting, editing and confronting of which has also set off a round of really bad press.
Live by the sword, die by the sword.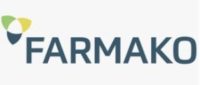 Further, apparently even the embarrassing fallout (and of course resulting reorganization) is not what it seems to be. Which of course has also been described so far publicly by the Frankfurt-based company itself, and Berlin-based tech funder, Heartbeat Labs. The former of which are so far unsuccessfully walking back just about every claim made over recent months. The latter of which has a great deal of embarrassing egg on its face on the compliance front.
When reached for comment by Cannabis Industry Journal, Heartbeat Labs responded via email that they had none.
While Farmako is struggling to regain the confidence of the industry if not regulators and appears to be trying to hang on to its distribution license, the story itself is also illustrative of many of the failings of the so-far establishing cannabis industry. In Germany and elsewhere. Coming as it does within the summer of scandal involving both larger companies and start-ups, bigger questions about industry practices, in general are in the room. If not the backgrounds of those boasting about "industry experience" (or even worse when caught, "oops I have none, really"). Highly stereotypical fixes so far have also not helped.
Everyone makes mistakes in a world where everything is new and one where the regulations are constantly changing. The problem with Farmako in particular, is that there were so many.All the bragging in the English and German language press had consequences.
The Story So Far
Farmako made headlines earlier this year when they issued a press release claiming that they had inked a deal to "import 50 tonnes of cannabis from Poland." They further claimed, when contacted by CIJ that they stood by the story. At this point, their claims were clearly about a future delivery. However, Farmako CEO Niklas Kouparanis then embellished further on Bloomburg. Kouparanis claimed that they were already distributing product from Macedonia.
The reality of course was nothing of the sort. While Farmako was distributing product it had sourced from other places, no Macedonian product had ever crossed the border. But as May rolled into June, it was clear that there was something else afoot. All the bragging in the English and German language press had consequences. The German press had a field day with the storied and very colourful past of both Farmako founders. The regulatory agency, BfArM conducted an investigation. Kouparanis was out by the beginning of July.
Producers Do Not Trust Them
Cannabis industry insiders (both producers and distributors) who contacted CIJ about this story, but wished to remain off the record, confirmed that many producers who had initially heard of the firm in both Poland and Macedonia, in particular, were distancing themselves from Farmako. But the stories were not limited to Eastern Europe. In the UK, where Farmako had used a chunk of its investment from Heartbeat Labs to also open a London office, cannabis professionals expressed scepticism of almost all of the company's claims including not just sourcing, but on the tech and R&D side. One senior executive in the Canadian industry said on deep background that he was tired of the lies from Diemer in particular, and never wanted to speak to anyone associated with the company ever again.
And clearly all was not well within Farmako itself, no matter the constant cheery optimism, if not "shucks we didn't know" attitude of all involved when actually confronted or questioned about their behaviour – and or statements – particularly to the press.
What Has Been The Upshot To Date?
Kouparanis may be history but Diemer remains with the company. Although Heartbeat Labs claims this has nothing to do with the subsequent company re-org and Kouparanis' departure, insiders in the industry claim otherwise. Further, several also suggested that any attempt on the part of Farmako to enter into contracts until July was fundamentally compromised by the actions of Farmako execs themselves.
Diemer certainly, has been remarkably candid at least in review about one aspect that most in the cannabis industry who have encountered him so far agree with. He has come clean in interviews that he knows very little about the legitimate cannabis industry. Perhaps that is also why he has continued to claim that there is no crisis at the company.
Both statements of course also raise questions about why he is still there.
The company is still in business although apparently finding it very difficult to source product.The appointment of a new CEO, Geschäftsfüherinen– a female and first head of any kind of cannaspecialist distribution company auf Deutsch, Katrin Eckmans is also interesting. Eckmans makes her apparent cannabis industry debute with a professional background that includes ex-im at Frankfurt airport, after the quick departure of Kouparanis. Particularly given that he co-founded the company with Diemer after leaving a year long stint at Cannamedical (the second indie cannabis specialty distributor in Germany, established in 2017 by David Henn). And she is apparently being hired for both complementary experience and her gender (which while refreshing in a still male dominated industry is widely also regarded as at this point fairly easy-to-spot window dressing conveniently proffered to regain confidence of investors if not customers in a gender-friendly twist when a company or organization hits an existential crisis).
Calling in even a highly competent if inexperienced in the cannabis niche woman, in other words, even in this industry, does not necessarily "fix" things. This goes from company culture to critical relationships within the industry (upon which distributors like Farmako depend on at this point).
For now, at least, Farmako, and its financier in Berlin appear to have deflected criticism of their efforts although those who have had interactions with the staff are placing bets on when the doors in both Germany and the UK will shutter.
Farmako's detractors may yet also lose such wagers. The company is still in business although apparently finding it very difficult to source product. Not, in this case because they cannot find it – but rather because producers are flat out refusing to work with them.
In the meantime, particularly other German canna specialty distributors are taking a lesson from this story. If Farmako survives, in other words, it will do so by overtaking the competition that has sprung up all around them – which is not only unburdened by the baggage, but is also determined not to make the same mistakes.