Founded in 2018, Bespoke Financial is the nation's first fintech lender focused on the cannabis industry. Led by a premier team of experts in the credit, technology and cannabis industries, Bespoke Financial has financed more than $800M in GMV across the US cannabis industry and is on track to deploy $1B by end of year 2022 via their revolving lines of credit. Bespoke's financing empowers cannabis companies to increase purchasing power, remove working capital limitations and accelerate growth in a rapidly growing industry. The company is backed by respected venture capital firms such as Casa Verde Capital, The General Partnership, Greenhouse Capital Partners and Ceres Group Holdings.
Bespoke recently entered into a milestone partnership with Blaze as the cannabis industry's first tech-enabled B2B lending product available in CA & MA. Through this partnership, Bespoke and Blaze will be the first to bring "Buy Now Pay Later" to the industry. With just the click of a button, vendors can utilize this BNPL feature by paying directly within the Blaze platform via Bespoke's financing with a 60-day repayment term on all vendor payments while minimizing dispensaries' reliance on cash transactions. 
We caught up with George Mancheril, co-founder and CEO of Bespoke Financial to learn more about trends in cannabis lending and their unique partnership with Blaze. George was the company's CFO prior to taking the CEO position in 2019. Prior to Bespoke, George was a VP at Guggenheim Partners in California. 
Aaron Green: What does it mean to be a fintech lender in cannabis?
George Mancheril: Bespoke Financial is a first mover in fintech lending for the cannabis industry, equipped with a robust network of investors, industry expertise and a multi-year track record solidifying our credibility in the space. We are focused on working with established cannabis companies who can use our financing to unlock growth, profitability, and success in the near- and long-term future.

Cannabis lenders must navigate a complex web of both cannabis and financing regulations, specific to each state, while trying to identify good borrowers in a nascent industry comprised of new companies. This has caused banks, traditional lenders, and institutional investors to avoid cannabis despite the unique growth opportunities and economic potential of the industry overall.
Green: What makes Bespoke different from other cannabis lenders in the business?
Mancheril: Unlike the few cannabis lenders active in the market, Bespoke Financial combines best-in-class technology and lending products designed to address the specific financing needs of the industry to better serve our clients. Our tech platform offers a simple interface for our clients to easily access financing, monitor loan balances, and manage payments. Bespoke's technology allows us to service a broad array of clients in numerous markets across the US, offering our clients a reliable financing partner for their immediate and future needs.
Green: What markets do you serve in cannabis? Are you able to finance plant-touching operations?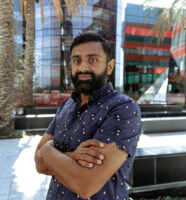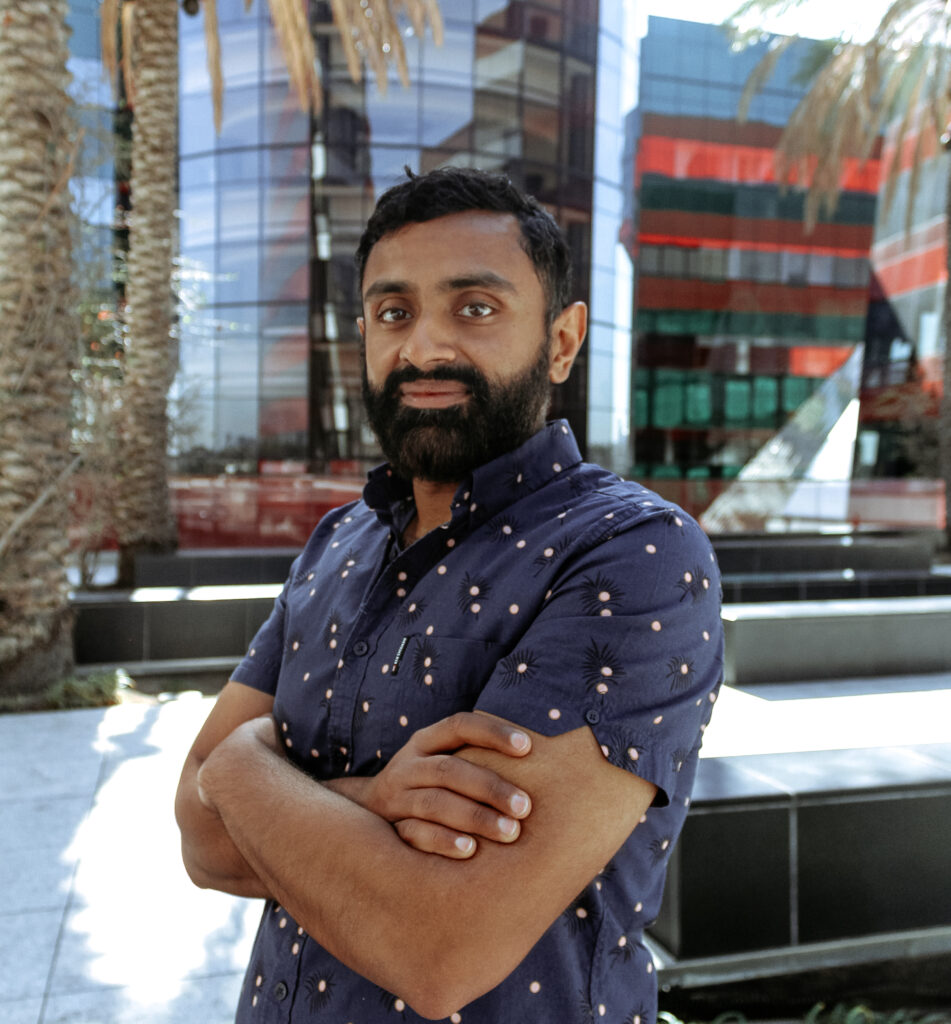 Mancheril: Bespoke works with cannabis companies across the entire supply chain within 15 U.S. cannabis markets, with the vast majority of our borrowers being plant-touching operations, Our portfolio comprises cultivators, manufacturers, distributors, dispensaries, non-plant touching cannabis brands, ancillary service providers and CBD companies. Our financing options have helped a wide variety of cannabis operations overcome working capital limitations and capitalize on new growth opportunities and increase profitability.
Green: You recently announced a "Buy Now Pay Later" partnership with Blaze. What problems do dispensaries have that you are solving for there?
Mancheril: As broader economic activity slows in the US with the threat of a recession impacting both businesses and consumers, dispensaries face supply, demand, and fundraising challenges:
Consumer demand challenges:

Cannabis consumers in 2022 are significantly more price sensitive than recent years for several reasons.

High inflation over the past 1yr+ has reduced disposable income for consumers in the US.
Post-COVID return to normalcy has allowed consumers to spend disposable income on many goods and services which were largely been unavailable since the beginning of 2020 (ie travel).
Concern about a recession and slower wage growth has further reduced consumer spending.
Illicit cannabis has always been the main competition for legal dispensaries with little enforcement or curtailing of black-market activity to note in the US.

New cannabis consumers are gravitating towards smaller (but growing) product categories (edibles, concentrates, infused beverages, etc.) as opposed to just purchasing packaged flower. Dispensaries must carry a wide array of products and brands in order to better attract and service new and existing customers.

Supply side challenges:

Mature cannabis markets, such as California, have been saturated with over supply since Q2 2021 leading to inventory build ups and declining wholesale prices for cultivators, manufacturers, and brands (collectively referred to as suppliers). In this environment, suppliers are offering discounts to incentivize customers (i.e. dispensaries) who can:

Purchase larger quantities more frequently to allow suppliers to move inventory before the product quality degrades.
Pay COD for purchases as cashflow and capital are very important for suppliers during periods of economic stress.

Dispensaries without the financial means to conform to suppliers' preferences will be at a considerable disadvantage as they will continue to have trouble sourcing popular products at the lowest possible cost.
Fundraising challenges:

Cannabis' federal illegality has resulted in a much smaller universe of potential capital providers. Once a potential lender or investor is identified, typically the application process requires time and resources to complete which puts dispensaries in an especially disadvantageous position. Large MSOs, who tend to attract most of the available capital, can rely on internal finance teams to source capital whereas dispensaries are much more constrained and require a simpler, faster, and easier application process.
Our partnership with Blaze to offer B2B BNPL to dispensaries addresses these challenges and more. With access to our financing, dispensaries are empowered with:
Fast access to financing without a lengthy application process, entirely housed within the Blaze POS' platform

Dispensaries on the Blaze platform do not need to seek out lenders or weigh various financing options.
No materials need to be gathered for the application.
At the click of a button, dispensaries gain access to capital which they are free to use as they see fit with no obligation.
Easy to understand financing

No obligation: dispensaries have full discretion to use our financing only when they choose.
No prepayment penalties or additional fees.
Increased purchasing power, enabling dispensaries to

Carry a wider array of cannabis products and brands to better service consumer needs.
Purchase a higher quantity of inventory from suppliers to qualify for volume-based discounts.
Pay COD for purchases to qualify for early payment discounts.
Offer lower prices to cautious consumers as a result of these discounts, thereby increasing sales and gross profit while strengthening their relationships with suppliers.
Green: Can you explain your decision to launch in CA and MA first? 
Mancheril: While our ultimate goal is to offer B2B BNPL in all legal cannabis markets, we launched in CA and MA first because these states represent the largest and fastest growing markets in the US respectively. California was the first state that both Bespoke and Blaze launched in individually, so it was a natural starting point for our BNPL partnership. Massachusetts' continued growth is compelling for any service provider and we believe our BNPL financing will be as successful addressing the needs and challenges in this newer market alongside those in more mature states.
Green: What trends are you seeing in US cannabis debt financing?
Mancheril: Since 2020, we've seen many MSOs increasingly rely on debt financing as opposed to equity capital. MSOs accounted for over ~80% of the debt raised over the past 2 years despite only representing a fraction of the broader cannabis market. Additionally, commercial real estate financing options for cannabis companies have increased over the same time period, driven by the growth of cannabis focused REITs. In general, by the end of 2021, we saw an increasing number of debt investors focused on higher yields participate in cannabis deals.
The recent macroeconomic volatility, increase in rates, and widening credit spreads in 2022 have slowed and slightly reversed the trends seen over the past 3 years. While banks and traditional lenders continue to wait for federal legalization, the vast majority of cannabis companies continue to have very limited access to debt financing options. Over the past quarter, we have seen debt investors leverage the recent illiquidity to negotiate higher interest rates and equity components in new debt deals, a trend we expect to continue until the broader economy strengthens or federal legalization gains traction.
At Bespoke, we empower entrepreneurs to grow their businesses without having to surrender control of their companies or visions. We are excited to continually be market leaders addressing this very vital need for cannabis companies of all sizes in all market environments.
Green: What trends are you following in US regulations and emerging markets?
Mancheril: The most recent headlines have been mixed for US cannabis regulations. Federal legalization is a huge point of focus with SAFE Banking failing (again) to survive the US Senate while the introduction of the revised CAOA offers a glimpse of hope. We believe federal regulatory changes will continue to be debated and discussed without any meaningful progress over the next 2 years but the current discussion of the CAOA revisions will provide the best insight on lawmakers' priorities. On the local level, the list of states with adult-use sales continues to expand and we would expect to see a handful of new markets ushered in by voters in 2022.
Green: What would federal legalization mean for the cannabis lending industry? How do you stay ahead of the curve?
Mancheril: Federal legalization can occur in a variety of ways, including rescheduling cannabis (currently Schedule 1), descheduling cannabis entirely from the CSA, deferring to state specific regulation, implementing a national cannabis regulatory framework, or some combination of all of the above. The complexity of future regulatory changes makes the timeline for legalization difficult to forecast but we believe that the path forward will be comprised of multiple legislative changes over a number of years as opposed to a comprehensive reform addressing all the relevant points at once.
Based on the interests and goals of all stakeholders in this conversation, we believe that:
Cannabis de-scheduling or rescheduling is unlikely to occur before 2025
Any federal legislation which is approved will require long transition periods for new rules to be finalized, implemented, and adopted by relevant stakeholders (state regulators, courts, cannabis operators, financial institutions, etc.)
Federal lawmakers may allow for financial institutions to service the cannabis industry prior to de-scheduling through limited scope legislation like SAFE banking
Federal legislation will have a difficult time balancing deference to state specific cannabis regulation while enabling federal agencies such as the FDA and Treasury department to issue guidelines and rules for the broader industry. Too much federal agency interference will jeopardize existing & functioning cannabis markets while too much deference will impede vital oversight and consumer protection.
We believe interstate commerce will not be allowed immediately following federal legalization. Interstate commerce will benefit larger MSOs and states with mature cannabis markets (which are hampered by oversupply) at the expense of smaller single state operators and new markets. State governments are motivated to legalize cannabis in the pursuit of tax revenue and economic opportunity for their constituents, both of which would be significantly reduced for newer markets competing with out of state operators.
Regardless of which path federal legalization takes in the coming years, the net benefit for the industry overall will be clear. Setting aside the societal benefit from expunging criminal records for non-violent offenders and freeing enforcement agencies to focus on more serious issues, any progress towards legalization would significantly reduce the challenges that cannabis operators face today. Cannabis companies will see a reduction in operating expenses, a wider array of options for basic business services like insurance and marketing, and an increase in consumer demand as the stigma of illegality fades into memory. Allowing banks to service the industry would remove cash as the primary form of payment, entice larger pools of capital to enter the cannabis market, and in general de-risk the industry tremendously. Bespoke will continue in our role as market leader and cannabis industry advocate in this new paradigm by empowering our clients with even greater access to the capital and services vital to their continued success.