According to a press release published July 1, ASI Global Standards announced the launch of their newest audit standard: the Cannabis Safety & Quality Scheme (CSQ). The scheme is built around ISO requirements and the Global Food Safety Initiative (GFSI) requirements.
With input from a number of stakeholders in the cannabis space, the CSQ scheme is designed for the cannabis industry and by the cannabis industry. Each standard was developed by industry professionals and stakeholders, like growers, manufacturers and processors, to meet market, consumer and regulatory requirements from seed-to-sale.
The CSQ scheme is built on four standards: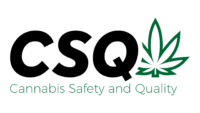 Growing and Cultivation of Cannabis Plants
Manufacturing and Extraction of Cannabis
Manufacturing and Infusion of Cannabis into Food & Beverage Products
Manufacturing of Cannabis Dietary Supplements
There is a public comment period in effect now, and those wishing to provide input have until July 31 to do so. If certification bodies or accreditation bodies want to find more information and get involved in the CSQ certification or accreditation process, they are encouraged to reach out via email at info@csqcertification.com.