For those in the cannabis industry who have missed the latest "Trump Trade Deal"- this time with the UK, don't slumber too long before at least getting a summary update soon.
The implications of the agreement, which U.S. President Donald Trump sees as great for business (namely increasing access to the UK market for pricey U.S. pharmaceuticals) are not uniformly welcomed everywhere, and for various reasons.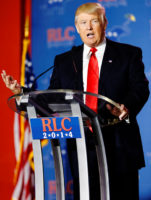 The impact, however, on the U.S. cannabis industry, and beyond that, both the Canadian and burgeoning European one, will be significant, no matter what happens with the details of Brexit. There are a number of scenarios that might play out at this point. And how they do will certainly direct the future of the cannabis industry as it develops in the UK.
The one piece of good news out of all of this is that the industry will also certainly continue to flourish no matter what- and no matter where the product comes from. Even a hard Brexit will not roll the prohibition clock back.
Brexit Might Not Happen
There is this recurrent fantasy still in the room that the status quo will be retained just because (fill in the blank), but generally motivated by facing realities caused by basic survival. Let's indulge it for a moment, presuming that British Prime Minister Theresa May does not survive her leadership post and Parliament comes to its collective senses. All of the splits right now in both the Labour and Conservative parties over the looming disaster continue to complicate things. Failing a hard Brexit disaster, however, look for things like "customs unions" and all sorts of "exemptions" to make the entrance into the UK for European food and medicine a permanent backstop. See the just announced Belgian-based emergency supply drop and alt import routes into the UK as just one example of what is likely to develop no matter what. This will also conveniently prevent the UK from starving and running out of medicine.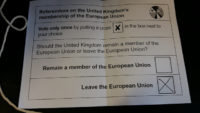 In other words, the trade deal will not do much to those cannabis firms who get into the market and reach end users with highly competitive pricing and smart entry strategies. U.S. producers and Canadians importing product across the Atlantic will lose on price to both homegrown British, Irish and EU produced crop. European producers will be far more competitive than U.S. firms just because pre-negotiated drug prices are not going anywhere anytime soon in the rest of Europe.
March Madness
On the EU side of things, countries are prepping for worst case Brexit. It is, after all, just next month. Which is now less than a week away from starting. This means that anything related to ex-im, no matter the "trade deals" in place, is going to face delays, problems and paperwork of the additional kind. Inevitably. Even if it is just confused customs personnel uncertain of the new rules. Whatever those are. Or even if there are new rules and routes. Borders, even without walls, are respected at least in Europe.
Short of dedicating the new runway at Heathrow exclusively to food and drug imports of the emergency kind, however there is no way to avoid a few predictable and looming shortage crises. There is friction in other words, in every direction. Cannabis producers will not get a pass.
The Deal Is Aimed At Destroying The NHS
On the British side of the discussion, the new UK-US trade deal has not been popular since it surfaced last summer. Why? The government would either significantly water down or lose entirely the ability to pre-negotiate drug prices in bulk (and thus hold drug company profits down). That means no more "public" health care. That alone may cause social unrest. Particularly given the shrewd marketing of the Leave Campaign that promised to "save" the NHS. Perhaps the criminal inquiries into the politically dodgy social media campaigning and fundraising techniques used to trigger the entire mess will manage to do in the courts what Parliament so far refuses to face. Then again, maybe not. American cannabis producers in particular face no particular "wins" here in the current regulatory environment. Cost is still going to be an issue.
The Business Bottom Line
Beyond the morality of this (let alone Trump or Brexit beyond that) there is the business analysis of the deal. It could well be good for some American pharmaceutical companies, although that is still a big if along the other ones. People have to be able to afford their meds, particularly if the NHS (or private insurers) do not pay.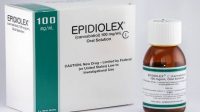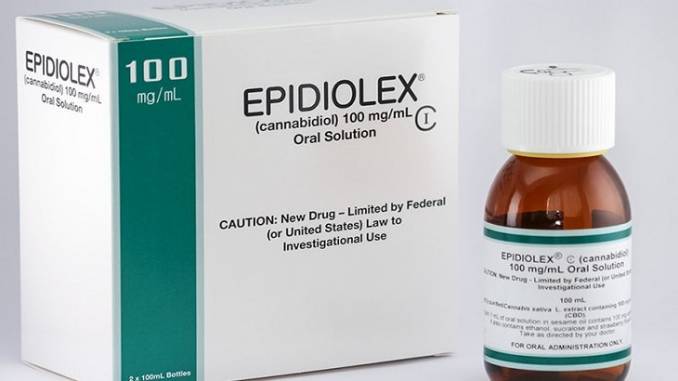 That does not count out the cannabis industry at this point. See Tilray, for starters. Also remember that the first details of this deal began to be discussed last summer – right before GW Pharmaceuticals began exporting Epidiolex into the U.S.
Cannabinoids, in other words are already in the room, and might in fact have been a figleaf gesture, President to Prime Minister, where at least in the latter case, May has now personally benefitted financially, all along. No matter what happens with Brexit. Or even if there is one. This is not the first time Trump has used the cannabis card to further political means. See the delay of Israeli cannabis to the global market for two years in exchange for moving the Israeli capital from Tel Aviv to Jerusalem just one year ago.
The U.S. and Canada Still Face Stiff EU Cannabis Competition
How well will American (or only Canadian based producers) compete with EU-produced medical cannabis? That is now a very interesting question, not only for the European-based cannabis market but that based in the UK. It is hard to imagine pharmaceutical cannabis produced in either the U.S. or Canada right now competing with that which is more locally grown. Even the big Canadian LPs have conceded to that. Canopy, let's not forget, is growing in Spain. Tilray is in Portugal. And that by now, is just the tip of the iceberg. Not to mention, of course, that the UK just saw its first bulk import from Holland.
Bottom line, no matter how proud President Trump and the PM are over their "deal" and indeed, whether the larger disaster will actually occur to trigger it, end users also known as patients are going to look for options based on price and accessibility. And the companies who succeed here are going to have to look for ways to address that.