It is official. British doctors as of November 1, 2018, can now write prescriptions for medical cannabis. But what does that really mean? And is this truly a victory or merely an opening in the fierce resistance to and outright battle against cannabinoids as medicine?
A Real Victory Or Another Stall?
Many in the advocacy community in Europe are profoundly split. On one hand, yes, the British decision, like other sovereign medical cannabis reforms in Europe over the last two years, is a victory. The British government, like many before it, has thrown in the towel on denying basic access to medical cannabis. But what does this mean, especially in a country which may well be facing shortages of basic food products and other kinds of medications in under half a year if things continue to blow up on Brexit and there is no "people's vote" to save the day?
Cultivated product would, normally, be slated to come from Portugal and Spain where Tilray and Canopy in particular have set up cultivation centers. If things continue to head to a negotiated Brexit, it is inevitable that imported cannabis would fall into the same category of everything else set to come into England by boat or lorry. It is highly unlikely that the NHS would authorize full payment for cannabis flown in from Canada. Especially with British Sugar's existing cannabis plantations in Norfolk as well as the budding cultivation deals now finally flowering all over the country if not in Ireland.There are many who expect that medical cannabis will actually save public healthcare systems a great deal of money.
Brexit Is The Bigger Worry, So What About Cannabis?
It may also seem to some that access to cannabis is the least of the country's worries. Actually this is a discussion deeply embedded in the politics and drama in London and Brussels right now. It is also at the heart of Brexit itself. Namely the propaganda associated with European divorce that ran along the lines of "saving the NHS."
In fact, the legalization of medical use in the UK, just as it is in countries across Europe (Germany being the best and most current ongoing example) will do much to shine a light on how creaky and outdated the medical provision system really is here. Especially when it comes to approving new drugs for large numbers of people quickly. This was, ultimately the goal of public healthcare. See penicillin, not to mention most inoculation drugs or vaccines for childhood diseases (like Polio).
One of the great ironies of cannabis legalization in Europe of course is that it is also often shining a light on how far this concept, not to mention funds for proper delivery, has been allowed to lapse. There are many who expect that medical cannabis will actually save public healthcare systems a great deal of money. That is if it can finally make its way into widespread medical distribution.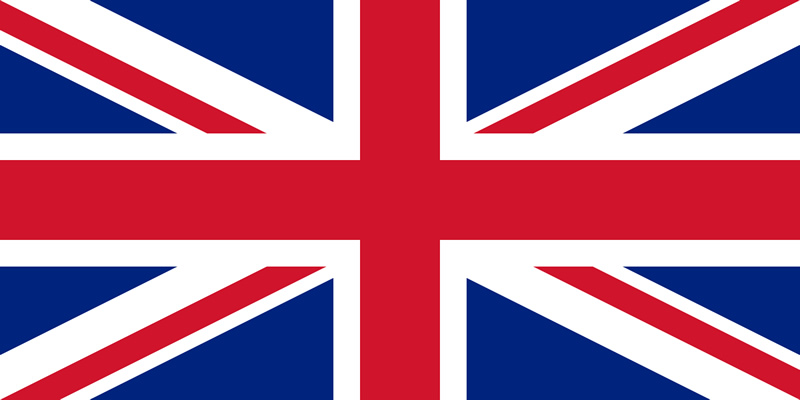 And cannabis is a drug like no other. Why? Despite all the pharmacization of the plant that is going on right now as producers are being forced to produce pills and oils for the medical market, cannabinoid treatments will not be pushed so easily into "orphan" status – since whole plant products can treat a range of diseases. This is important in terms of supply and negotiated prices down the road. But in the short term, cannabis is falling into a couple of strange categories created by organized public healthcare, insurance mandates (both public and private), the demands being placed on producers in this space to act more like pharmaceutical companies, limited public spending budgets, and a changing demographic where chronic conditions treated by cannabis are a whole new ballgame. Namely patients are living longer, and not necessarily old.
So while it is all very well and good for British doctors to begin to write prescriptions for cannabis, merely having one does little good for most patients. In fact, this usually means the battle is only half won.
Why?
National Healthcare Is Still Functional In Europe
As foreign as it is to most Americans, most European countries operate more or less the same way when it comes to healthcare. First of all, all of the national systems in operation in Europe today, including the UK, were set up in the aftermath of WWII to recover from devastation most Americans, especially today, never experienced personally.
These healthcare systems were set up to first and foremost be inclusive. In other words, the default is that you are covered. 90% of populations across Europe in fact, including the UK, are covered by their national healthcare systems. "Private" health insurance actually only covers about 10% of the population and in some countries, like Germany, is mandatory once annual income rises above a certain level.
However this system is also based on a very old fashioned notion of not only medical care, but treatment of chronic conditions. Namely, that most people (the mostly well) face low prices for most drugs. Further, the people first in line to get "experimental" or "last use" drugs (as cannabis is currently categorized in Europe no matter its rescheduling in the UK), are patients in hospitals. With the exception of terminal patients, of course, that is no longer the case.
Patients in the UK can expect to face the same kinds of access problems in the UK as in Germany.That is why, for example, so many disabled people began to sue the German government last year. They could not afford treatment until their insurer approved it. Monthly supplies in legal pharmacies are running around $3,000 per month for flower. Or about 8 times the total cash budget such people have to live on (in total) on a monthly basis.
In fact, because of this huge cost, approvals for drugs like cannabis do not actually happen at the front line of the insurance approving process, but are rather kicked back to regional (often state) approvals boards. As a result, approval for the right to take the drug with some or all of the cost covered by insurance, is actually limited to a much smaller pool of people right now – namely the terminally ill in hospital care. In Germany, the only people who are automatically approved for medical cannabis once a doctor writes the prescription, are the terminally ill. For everyone else it is a crapshoot. Between 35-40% of all applications in Germany are being turned down a year and a half into medical legalization. Some patients are being told they will have to wait until next year or even 2020.
And once that prescription is actually approved? Patients in the UK can expect to face the same kinds of access problems in the UK as in Germany. Namely pharmacies do not readily stock the drug in any form.
In the meantime, patients are turning back to the black market. While the online pharmacy discussion is different in the UK than Germany, which might in fact make a huge difference for the right approvals system, most patients in the UK still face a long fight for easy and affordable access covered by public healthcare.
---
Disclaimer: Marguerite Arnold is now in negotiations for a pilot of her digital prescription and insurance pre-approvals and automization platform called MedPayRx in several European countries including the UK, Germany, and a few others.