According to a press release, Drug Plastics & Glass, a packaging company that specializes in cannabis bottles and closures, announced new tools for their customers to calculate their carbon footprint. The company launched six new sustainability calculators with the goal to help their customers get more informed about their carbon footprint.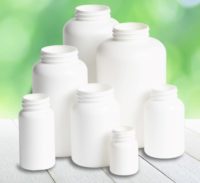 According to Jeff Johnson, director of marketing and business development for Drug Plastics, they want to show how small, incremental changes can have a lasting impact on a company's environmental sustainability."From switching to more eco-friendly resin and eliminating flame treatment, to calculating the savings gained from choosing PET plastic over glass, or eliminating collateral packaging, these calculators show how making simple changes can have a big impact on the environment," says Johnson.
Here are some of their sustainability calculators they recently launched:
PCR PET Resin Sustainability Calculator: Reduce greenhouse gases by making new products from PCR PET removes plastic from the environment by converting PET plastic discarded by the consumer back into resin that can be used again.
Flaming Elimination Calculator: Conserve fossil fuels by opting out of the flame treatment process traditionally used to ensure water-based adhesive labels and silk screening would adhere properly to HDPE, LDPE, and PP bottles. Today, this is not always necessary.*
Bag Reduction Calculator: Determine the individual savings when you move to single bagging instead of double bagging bottles and closures inside the carton.
Concentrate Elimination Calculator: Switch from white pigmented bottles to those made with resin in its natural color state and eliminate CO2
Glass to PET Conversion Calculator: PET requires less energy to produce and saves on transportation costs.
Glass to HDPE Conversion Calculator: See the sustainable improvements in weight, transportation costs, and durability when you use HDPE instead of glass.