There are obvious upsides and downsides to cannabis regulation. Gone are the days when it was a free for all, for outlaws growing in California's hills, under the limited protections California's medical cannabis laws provided. While there is no longer the threat of arrest and incarceration, for the most part, there are also a lot of hoops to jump through, and new rules and standards to contend with. This article highlights three areas in which your cultivation plan must necessarily change due to the new regulations.
1. Integrated Pest Management (IPM) is limited
In the new regulated market, products that were once widely used are now no longer allowed. Prior to regulation, in the days of Prop 215, you could spray your plants with just about anything, since there was no testing mandated for the products that were being sold. However, people unfortunately got sick and experienced negative reactions, with products like Eagle 20, which contains mycobutinol, and Avid, which contains bifenthrin. Accordingly, under new regulations there are thankfully much more stringent standards dictating what pesticides can be used. It's ironic that for most of the "medical marijuana" era in California there were no mandatory testing requirements for the THC content of your cannabis, let alone testing for toxins, including pesticides, molds or heavy metals.
You need to have a very thorough pest management plan to make sure your bug populations are always in check. Given that there are a small number of allowable products for pest control in the regulated market, this can be tricky. You need to be extremely familiar with what is and isn't allowed in today's regulations. You must also make sure that someone who is certified to apply pesticides is applying them.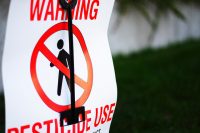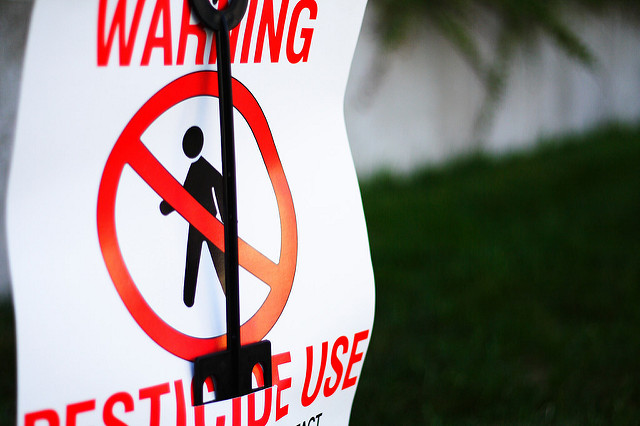 As a word of caution, there have been instances where approved pesticides were found to have old unused chemicals (that are not approved for use) from the manufacturing process in them. They may have only occurred in very small amounts, but they are harmful to humans and there is no lawful way to dispose of them.
Further, the presence of these harmful chemicals can cause your finished product to fail when undergoing mandated testing.
Rather than using risky chemicals, the best solution for (early detected) control of pests is the use of beneficial insects. Although they may not be the best solution for an infestation, predator bugs like Neoseiulus Californicus can efficiently control small populations of spider mites while ladybugs are good to limit aphids. Strategic planning of your IPM is one of the best ways to keep pest levels in check.
2. Plant size and plant count matter more than ever
Despite widespread legalization in the past few years for both the medical and recreational markets in the United States, the black market is still rampant and most cannabis is still being produced illegally in the US and internationally.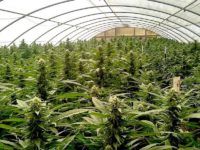 Generally speaking, in the black market, the less plants you have the better, as high plant counts lead to longer sentences of incarceration. With the passage of prop 215 in 1996, many growers, especially outdoor, started growing their plants as big as they possibly could because most limitations were based on plant counts. Some outdoor growers were able to cultivate plants that yielded over 10 pounds per plant. These days regulations are based on canopy measurements, meaning you can grow as many plants as you want within a defined, limited square footage area. This is where "light deprivation," a method used to force plants into flowering, becomes favorable as it allows 2-4 harvests per year instead of just one. It is a much more intensive way of growing when you have tens of thousands of plants. While it is easier to plant, cultivate and harvest a larger number of smaller plants, it also requires a much more detailed level of planning and organization.
In order to achieve 4 harvests per year, you must have a well thought out cultivation plan and an all-star staff, but if you are able to accomplish this, you can increase your revenue significantly. Maximizing plant canopy space is essential to a profitable business in today's market, and to do that will require more detailed planning, better organization and proper crop management.
3. How you grow and what equipment you use
With regulation comes liability for defects or injury. It is essential that all equipment used is approved for its intended use. Traditionally, cannabis was cultivated in secrecy in the black market. This led to many unsafe grow rooms being built by people who did not have the proper skills to be undertaking projects such as converting a garage into a grow room or handling the electrical and plumbing running into them. Accordingly, there were many instances of damages to property or injuries to people because of this. Now that counties and states permit cannabis cultivation facilities, the infrastructure and labor that is done must meet regulated building codes and general safety requirements. It is therefore imperative to know the codes and regulations and hire a professional that does, to ensure you meet the standards in order to avoid potential liability.
Larger scale cultivation requires bigger and more expensive equipment. Cultivation facilities are more likely to have sophisticated equipment, such as chiller systems, that are designed to control the grow room environment. While very efficient, some are not intended to be used specifically for cannabis cultivation, and can therefore be difficult to control and maintain. They perform very specific functions, and when not properly tuned to your conditions, can malfunction by prioritizing dehumidification over cooling. This can be a real challenge in warmer climates when temperatures rise, requiring cooling, but also necessitate removal of moisture from the cultivation space.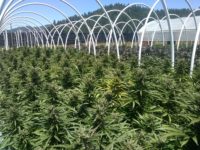 On the other hand, there is new technology that can make a huge difference in the success of your cultivation. I recently worked with two different companies that specialize in root zone heating systems. One manufactured equipment for root zone heating and cooling of 10k sq ft raised beds that had never been used in California previously. The other company specialized in root zone heating using radiant floor heat. They both worked as intended to maintain a constant root zone temperature, which increased plant health, and ultimately increased yield.
Many counties require data collection from your cultivation, requiring you to track the amount of water and nutrients used. Therefore, another useful tool you can use to increase efficiency, is data collection software that will allow you to collect different information about the amount of water and nutrients used, as well as specific information about the conditions in your grow medium. You can also record and display temperature and humidity readings in your grow room, in real time remotely through Wi-Fi, that you can then access from your phone or computer from anywhere in the world. This can be a useful tool when documenting information that your county, state or investors may require from you. Further, the ability to collect and analyze data will allow you to identify areas of inefficiency in order to correct and optimize your grow room's potential. While you can achieve these same goals with simple in-line water meters, keeping track of nutrients and pesticides is not as easy. Data collection in the most basic form, using a pen and paper, can be an inaccurate and an inefficient use of time, and can easily be misplaced or ruined. Therefore, simple data software collection programs are the best solution to make the process simple and hassle free.
While it is nice to have state of the art equipment, if it does not work properly, or cannot be easily maintained, it will not be worth it in the long run and you will never see a return on your investment. Innovation comes with a price; using equipment that is cutting edge can be risky, but on the flip side, when done properly it can give you a big advantage over your competitors.
In switching from the black market to the regulated market, these three areas have proven to be the biggest areas of change and have presented the biggest challenges. It is important you consider these necessary changes, and make a solid plan before you begin your cultivation. This is where a cultivation consultant can help.