Small cannabis dispensaries face different challenges than those seen with large, multi-state operators. To this end, massive companies like MedMen and Grassroots Cannabis need to accommodate multi-state operations' compliance challenges. Conversely, small dispensaries must learn to compete with the big box retailers of the cannabis industry.
Small cannabis dispensaries must figure out how to make their size an advantage against larger business entities to stay competitive. To this end, they must critically assess the corporate structure of large cannabis companies like Green Thumb Industries to look for operations and m​arketing opportunities​ still "left on the table" for smaller operators.
Luckily, owning and operating a small cannabis dispensary affords creativity and innovation in the workplace. Namely, because small businesses can quickly implement change and pivot to the demands of the ever-changing cannabis landscape. Conversely, due to corporate structures' difficult navigation, their larger counterparts must go through far more effort to implement operational changes. To better understand how small dispensaries can stay competitive in today's market, we put together some criteria to examine.
Cross-Training Employee Teams
The fact that small cannabis dispensaries do not have many employees significantly reduces operating costs. However, to capitalize on the savings of a small employee team, you must cross-train your staff. Because if a small team can handle all the required tasks of a shift, you will never waste money on over-staffing your dispensary operation.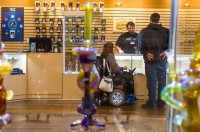 Looking at the specific jobs of a small cannabis dispensary, business owners should ensure that budtenders are trained to handle nearly every business task. To illustrate, you should train budtenders to open and close the store, conduct inventory work, recommend products and operate seed-to-sale software. Not only does this cross-training keep you from overstaffing your dispensary when it is slow, but it also insulates your business during busy market fluctuations.
Please note, once you train budtenders to handle a variety of tasks, you should also pay them more than the industry average. In doing so, you insulate yourself from the high turnover rate that plagues the cannabis space.
Lean Operating Principles
Lean operating is a practice that has exploded in popularity across the business world. To help teach lean operating principles, specialty training companies offer Six Sigma certifications. These certifications help business owners and executives save money on operational efficiencies. Methods taken from Six Sigma can be incredibly impactful for small cannabis dispensary businesses.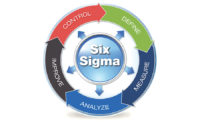 According to the ASQ professional training w​ebsite​, "Lean Six Sigma … drives customer satisfaction and bottom-line results by reducing variation, waste, and cycle time, while promoting the use of standardization and flow, thereby creating a competitive advantage."
Lean Six Sigma principles can be beneficial with inventory control in small cannabis dispensaries. To this end, these businesses should apply analytics to track consumer behavior within their stores. After that, they can use data to create precise sales forecasts and conduct highly accurate product procurement. The end goal being to increase liquidity by reducing money tied up in a bloated inventory of unsold cannabis products.
Personalized Experience
Due to their small size, single dispensaries have the luxury of customizing the retail shopping experience. As such, without the added pressures of corporate oversight, small operators have the creative freedom to make for highly memorable shopping experiences within their stores. In going the extra mile on things like interior design, small dispensaries can help ensure customer retention and benefit from word-of-mouth marketing.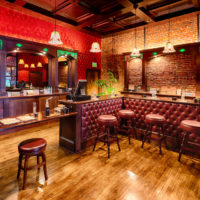 For example, ​Barbary Coast Dispensary​ in San Francisco, CA, has the look and feel of a high-end speakeasy, making it the perfect match for the Bay Area's aesthetic sensibilities. The dispensary interior is decorated with a 19th-century touch and features a dab bar, where clients can enjoy the surreal atmosphere while consuming some of California's best cannabis. A visit to a small dispensary like this will likely leave a lasting impression.
Memorable retail shopping experiences often translate directly to customer loyalty. In turn, this dynamic directly impacts your bottom-line concerning marketing expenses. Notably, a steady base of loyal customers will sustain your business, significantly reducing your marketing costs. In the end, marketing can be directed at retaining clients through loyalty programs and customer engagement – both can be mainly handled "in house" and relatively inexpensively.
Product Differentiation
Small dispensaries can utilize ​product differentiation​ to stay competitive in today's market. To this end, small operators are blessed with the ability to pivot quickly with new product offerings. Conversely, large dispensary chains with corporate structures must go through rigorous steps before launching new products at their stores.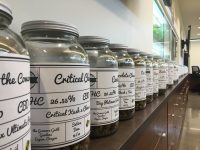 Small cannabis dispensaries can immediately "get out ahead" on new product trends as they arise. For example, you can offer rare cannabis strains or boutique extracts that none of the larger dispensaries carry.
By the time the larger dispensaries in your area catch up on the current trends, you can move on to the next one. We recommend making alliances with some of the top craft growers in your area to make this possible.
Every year, the cannabis industry grows more competitive. As this business evolves from an underground affair to a multi-billion-dollar enterprise, the scope and sophistication of cannabis dispensary operations grows exponentially. Within this ever-changing dynamic, many small dispensaries fear the wayside will leave them.
Yet, if you approach the market with creativity and zeal, you can make the additional market pressure work to your benefit. By focusing on critical facets like cross-training employees, lean operating principles and product differentiation, you can build a profitable and sustainable cannabis dispensary by making small size a competitive advantage.