Cannabis law in the U.S. is currently incoherent. What is illegal under the federal laws on the books bears little relation to what is actually happening in cities, states and counties where cannabis is legal for medical and adult use. Although legislators, lawyers and business interests are focused primarily on whether it is legal to buy, sell or grow the cannabis flower itself, the industry's emergence is also affecting another manufacturing stalwart: packaging. If you can grow it, you can transport it. And if you can transport it, you need a container to sell it in.
As cannabis growers and retailers begin to recognize that attractive, compelling and moisture-retentive packaging can help market and sell their products to a wider audience, packaging companies are presented with an opportunity to expand into this Wild West industry. Seth Rogen is living proof that there is money to be made here: his cannabis company, Houseplant, trades on antique vibes, limited edition releases, celebrity artist sponsorships and old-school tobacco-adjacent products, splashing its unique and charismatic packaging across its website homepage.
But what do packaging industry executives need to know before venturing into the cannabis industry? Although manufacturing packaging that could be used to contain or transport cannabis products is not entirely risk-free, U.S. courts have generally refused in the past to hold manufacturers liable for making products that can be used later as drug paraphernalia. For packaging executives, two questions are of utmost importance. First, could I be held liable for producing drug paraphernalia? And second, what packaging standards must my company follow? This article will address these questions.
Criminal Status of Cannabis Under Federal & State Law 
All cannabis containing more than 0.3% THC remains illegal under federal law and under the laws of many large states, including Texas, Georgia, Tennessee and Iowa. But that's not the full story. While facilitating cannabis production or trafficking is illegal, the federal government has enforcement priorities and restrictions on its resources. And many state and federal law enforcement officials have little incentive to pursue industries supplying trucks, packaging or lighting to a cannabis retailer in another state, as such products and services are not illegal and can be used for other industrial purposes. No law enforcement official is going to sue Staples for selling paperclips to a cannabis retailer.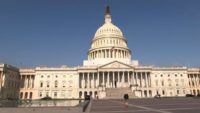 Cannabis is still a "Schedule I" substance under the federal Controlled Substances Act, which is defined as substance having a high potential for abuse, no currently accepted medical use in treatment, and no accepted safe use.1 Cannabis was always a poor fit for this definition, given its efficacy in helping oncology patients cope with symptoms like nausea, but its continued classification as a Schedule I substance means that cannabis remains illegal under federal law. Despite this federal illegality, the federal government has little power—legally, practically and politically—to prosecute those engaged in the cannabis industry through activities that are legal under state law.
First, since 2014, Congress has banned the Department of Justice (DOJ) from spending a dime enforcing the federal cannabis law against individuals complying with state medical cannabis law via an appropriations rider.2 Courts have interpreted this language to mean that the DOJ may not prosecute individuals complying with state medical cannabis law,3 although there are still instances where individuals are convicted of violating the federal ban because they were found to have been out of compliance with state law.4 Though the rider only pertains to medical cannabis laws, the federal government has historically treated adult use cannabis regimes by states in a similar way.
Second, from a practical standpoint, no federal agency has the manpower to pursue even a tiny fraction of medical and adult cannabis users who are in compliance with state law, much less the industries providing support, logistics and inventory management. Though the federal ban is still on the books, no one has the power or the money to enforce it. The federal ban is thus becoming a dead letter.
Drug Paraphernalia Laws
Drug paraphernalia laws were written to provide law enforcement with other offenses to charge drug users and producers in addition to simple possession. The idea was to criminalize every aspect of the process of consuming and producing cannabis. While drug paraphernalia laws are written incredibly broadly, courts have been reluctant to apply them to companies producing packaging products.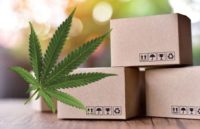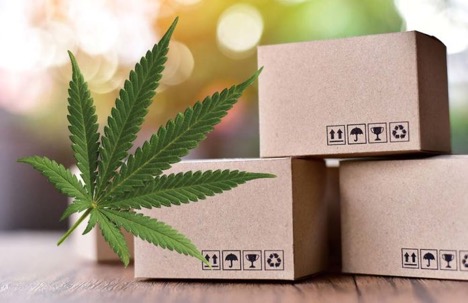 Federal law explicitly defines drug paraphernalia as "any equipment, product, or material of any kind which is primarily intended or designed for use in manufacturing, compounding, converting, concealing, producing, processing, preparing, injecting, ingesting, inhaling, or otherwise introducing into the human body a controlled substance, possession of which is unlawful under this subchapter."5 There are 15 categories of items listed as "per se" paraphernalia, including roach clips, electric pipes, and bongs.6 Packaging products do not fit any of the "per se" categories. The statute also specifies that, in determining whether an item constitutes drug paraphernalia, the court must consider "whether the owner, or anyone in control of the item, is a legitimate supplier of like or related items to the community, such as a licensed distributor or dealer of tobacco products[,]" among other factors.7
In addition, federal courts have been reluctant to apply the drug paraphernalia laws to packaging products.8 In addressing the predecessor statute to the current federal paraphernalia law,9 the Second Circuit ordered an indictment dismissed against a producer of glass vials commonly used for crack cocaine: "Since congress in enacting the Paraphernalia Act deliberately omitted 'packaging', 'containing', and 'cocaine vials' from its definition of drug paraphernalia, we conclude that the plastic containers produced by Lin were not 'drug paraphernalia' as defined by the act."10 The law is not uniform, but even if a zealous federal prosecutor wants to crusade against a cannabis supplier, he must contend with the appropriations rider and this adverse case law.
Nevertheless, the federal Controlled Substances Act does allow property used to manufacture narcotics to be seized.11 It is possible that if a company created packaging for cannabis products, and the customer then used that packaging to pack cannabis, the inventory and packaging could be seized by federal law enforcement. But the same obstacles to enforcement discussed above would apply.
Every state has different paraphernalia laws, but most packaging companies would likely have defenses to a suit alleging they are producing or possessing paraphernalia, including lack of intent to use the paraphernalia for illicit purposes and applying federal caselaw as a defense.
Packaging Laws
State law is the primary vehicle for regulatory guidance on cannabis packaging. Any packaging company selling to cannabis retailers will need to consider both state law and federal packaging standards, which are often incorporated by reference into state law.
Federal Packaging Law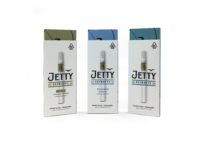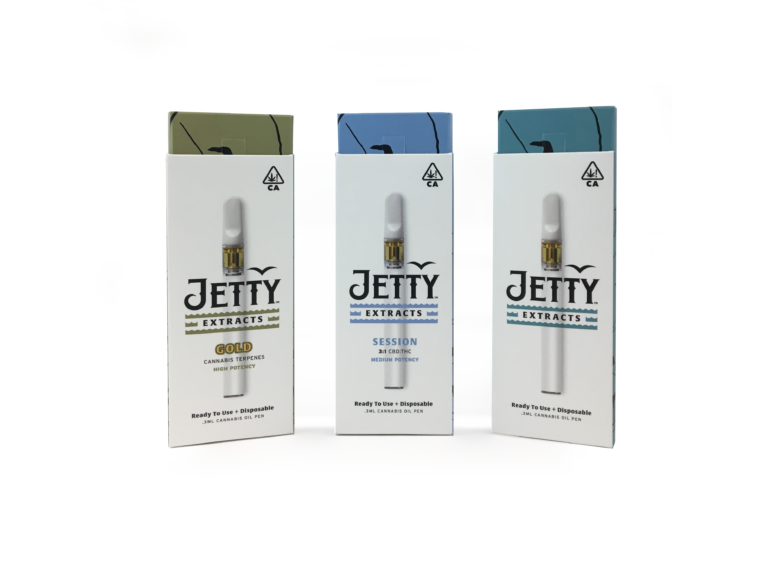 The Poison Prevention Packaging Act is the primary source of child-resistant packaging law.12 This law does not currently apply at all to any sales of cannabis because cannabis is illegal in the eyes of federal law. There is no private right of action under this statute.13 That means that a packaging company cannot be sued by a private individual for violating the statute. At some point, if Congress chooses to loosen restrictions on cannabis, this would be a very easy statute to simply make applicable to sales of cannabis. The law already has a specific provision for liquid nicotine containers.14 But currently, this statute does not apply to cannabis at all.
State Packaging Laws
State laws are a different matter – each state that allows sales of medical or adult use cannabis has enacted different requirements for cannabis packaging. A comprehensive survey of state cannabis packaging law is beyond the scope of this article, but some state cannabis regulatory regimes explicitly incorporate provisions of the federal Poison Prevention Packaging Act.15 California has a similar requirement, as does Washington state.16 Producing a product that complies with all state standards at once (i.e., a "national" standard) might be a challenge. Contracts with buyers could include a representation that the packaging complies only with the laws of state X or Y.
Products Liability Issues
A detailed assessment of products liability is beyond the scope of this article. But in short, as this industry matures, packaging companies undoubtedly will be subject to the usual kinds of products liability issues for cannabis packaging. In other words, in a cannabis-tolerant state, a packaging company could theoretically be sued under a products liability theory if the cannabis is somehow spoiled by a manufacturing defect in the packaging or if the packaging product permits mold to grow and eventually be consumed by a user. Cannabis contract litigation is a complex subject given its unique legal status. One strategy to avoid these issues is to include a very specific dispute resolution procedure (e.g., mediation, arbitration or the like) in any contracts with cannabis companies in the U.S. It is also important to include a waiver of any defenses of the contract being against public policy due to the uncertain legal status of cannabis.
No transaction in the cannabis industry is entirely risk-free, and packaging executives should consult with local counsel in the states in which the packaging is manufactured and in the states in which they intend to sell products to ensure compliance with the law. But this industry is rapidly growing, and opportunity awaits for the packaging companies that are willing to work through the incoherence in the current laws.
---
References
21 U.S.C. § 812.
Consolidated Appropriations Act, 2020, Pub. L. No. 116-93, § 531, 133 Stat. 2317, 2431 (Dec. 20, 2019).
United States v. McIntosh, 833 F.3d 1163, 1179 (9th Cir. 2016).
United States v. Trevino, No. 20-1104, 2021 WL 3235751, at *4 (6th Cir. July 30, 2021) (Michigan dispensary owner could never have been in compliance with Michigan's medical cannabis laws given his prior felony conviction for cocaine possession).
21 U.S.C. § 863(d); see also generally United States v. Assorted Drug Paraphernalia, 90 F. Supp. 3d 1222, 1229 (D.N.M. 2015).
21 U.S.C. § 863(d)(1).
21 U.S.C. § 863(e)(5); see also 21 U.S.C. § 863(f)(2) (specific exemption for items exported or sold through the mail, "and traditionally intended for use with tobacco products, including any pipe, paper, or accessory").
Posters 'N' Things, Ltd. v. United States, 511 U.S. 513, 526 (1994) ("Similarly here, we need not address the possible application of § 857 to a legitimate merchant engaging in the sale of only multiple-use items.") (head shop case where establishment was devoted substantially to drug paraphernalia).
21 U.S.C. § 863; see also 511 U.S. at 516 n.5.
United States v. Hong-Liang Lin, 962 F.2d 251, 258 (2d Cir. 1992); see also United States v. Big Apple Bag Co., 306 F. Supp. 2d 331, 334 (E.D.N.Y.), on reconsideration in part, 317 F. Supp. 2d 181 (E.D.N.Y. 2004) ("[T]he Second Circuit has determined that trafficking in items that are used merely to package or contain drugs does not violate 21 U.S.C. § 863."). But see also United States v. Main St. Distrib. Inc., 700 F. Supp. 655, 659–60 (E.D.N.Y. 1988) (no legitimate market for glass stirrers used in crack pipes, and where customs agent had placed dummy order using common street term for crack pipes; denying company's motion to suppress).
21 U.S.C. § 881 (a)(3) ("The following shall be subject to forfeiture to the United States and no property right shall exist in them: All property which is used, or intended for use, as a container for property described in paragraph (1), (2), or (9).").
15 U.S.C. § 1471 et seq.; 16 C.F.R. § 1700.20(a)(2)(iii).
Doane v. Metal Bluing Prod., Inc., 568 F. Supp. 744, 746 (N.D.N.Y. 1983).
15 U.S.C. § 1472a.
See, e.g., Fla. Stat. Ann. § 381.986(8)(e)(11)(e) ("When processing marijuana, a medical marijuana treatment center must: Package the marijuana in compliance with the United States Poison Prevention Packaging Act of 1970, 15 U.S.C. ss. 1471 et seq.").
Cal. Bus. & Prof. Code § 26120(a) ("Prior to delivery or sale at a retailer, cannabis and cannabis products shall be labeled and placed in a tamper-evident, child-resistant package and shall include a unique identifier for the purposes of identifying and tracking cannabis and cannabis products. If the cannabis or cannabis product contains multiple servings, the package shall also be resealable."); Cal. Bus. & Prof. Code § 26001(i) ("'Child resistant' means designed or constructed to be significantly difficult for children under five years of age to open, and not difficult for normal adults to use properly.") (identical to federal standard); see also Wash. Admin. Code 314-55-105(2)(b)(i) (all cannabis concentrates must be packaged consistent with the Poison Prevention Packaging Act).