The Agriculture Improvement Act, also known as the Farm Bill, was signed into law in December 2018. A major provision in the law legalizes hemp as an industrial crop. In August of 2016, USDA, DEA, and FDA published a Statement of Principles in the Federal Register (FR 53365) that defined industrial hemp as any part or derivative (including seeds) of the plant Cannabis sativa L. with a dry weight concentration of tetrahydrocannabinols not greater than 0.3% (wt/wt).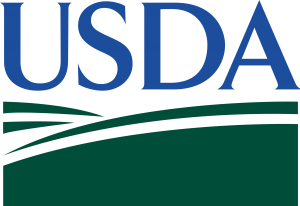 Globally, the hemp market was estimated at $3.9 billion in 2017 and the hemp seed segment is predicted to grow "at a CAGR of 17.1%" through 2025. Some of the markets affected by hemp production include nutraceuticals, food, textiles, construction materials, and personal care products. It is also anticipated that cannabidiol (a non-psychoactive cannabinoid extracted from hemp) production will grow to support the burgeoning recreational and medicinal cannabis markets in the U.S., Canada and other countries around the world.
In U.S. states and Canada where recreational or medicinal marijuana programs have been legalized, regulations have been defined to assure the safety and quality of the products sold to consumers. These regulations include analytical chemistry and biological assays to identify and quantify pesticides, mycotoxins, heavy metals, residual manufacturing solvents, terpenes, and microbial contaminates. With regards to hemp, the USDA recently released guidelines for testing of hemp. To date, the only required test from the Federal perspective is total ∆9-tetrahydrocannabinol (THC) content < 0.3% by weight. Total THC is essentially the sum of tetrahydrocannabinolic acid (THCA) and THC (Total THC = 0.877(THCA) + THC) but this may be eventually expanded to include all salts and isomers of cannabinols as noted above. Another complication: what constitutes "dry"? The CFR does not answer this.
Agilent Technologies has invested in the development and implementation of the analytical protocol, the services needed to support these assays, the required consumables, reagents, and supplies, and the training of sales and support personnel to comprehensively ensure compliance of hemp with USDA regulations.