The cannabis industry is approaching a crossroads. While cultivators must ensure they are getting the greatest yield per square foot, an increasingly competitive landscape and sophisticated consumer means growers must also balance the need for volume with quality, consistent and award-winning cannabis strains.
Tissue culture propagation represents a significant leap forward in cannabis cultivation, ultimately benefiting both the grower and the consumer. The proprietary technology behind our sterilization and storage process results in the isolation of premium cannabis genetics in a clean, contaminant-free environment. Since our inception, we've been focused on setting a higher standard in medical (and one day adult use) cannabis by growing craft cannabis on a commercial scale through utilization of this cutting-edge cultivation technique. When taken in total, Maitri boasts access to a library of 243 unique cannabis strains, one of the largest collections in the U.S.
Trouble with Traditional Cultivation
Pathogens, insects and cross contamination all threaten the viability and value of cannabis plants. In many ways, current cannabis cultivation techniques compound these issues by promoting grams per square foot above all else and packing plants into warehouse sized grows where issues can quickly spread.
In these close quarters, pests can swiftly move from plant to plant, and even from generation to generation when propagating from clones or growing in close quarters. Similarly, pathogens can leap between susceptible plants, damaging or killing plants and cutting into a cultivator's bottom line.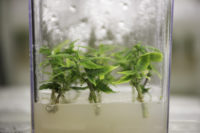 Of particular concern is hop latent viroid. Originally identified in hops, a genetic relative of cannabis, this infectious RNA virus has torn through the cannabis industry, endangering genetics, causing sickly plants and reducing yields. Plants cloned using traditional methods from an infected mother are vulnerable to the disease, making hop latent viroid a generational issue.
Minimizing or even eliminating these threats helps to protect the genetic integrity of cannabis strains and ensures they can be enjoyed for years to come. That is where the sterilization stage in tissue culture cultivation stands out.
Like cloning, tissue culture propagation offers faster time to maturity than growing from seed, allowing for a quicker turnaround to maximize utility of space, without overcrowding grow rooms. However, it also boasts a clean, disease-free environment that allows plants to thrive.
Tissue Culture Cultivation
Tissue culture cultivation allows for viable plant tissue to be isolated in a controlled, sterilized environment. Flowering plants can then be grown from these stored genetics, allowing for standardization of quality strains that are free of contamination and disease from the very beginning. Tissue culture cultivation also takes up less room than traditional cloning, freeing up valuable square footage.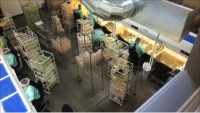 This propagation process begins with plants grown to just before flowering and harvested for their branch tips. These branch tips undergo a sterilization process to remove any environmental contamination. This living plant material (known as explants) gets fully screened and tested for potential contaminants.
If it passes, the sample is stabilized and becomes part of the Maitri genetic library for future cultivation. If any contamination is discovered, the plant is selected for meristem isolation, an intensive isolation technique at the near cellular level.
Once sterilized and verified to be clean, the samples — often just an inch tall — are isolated into individual test tubes in our proprietary nutrient-rich medium for storage indefinitely. The cuttings are held in these ideal conditions until tapped for cultivation. This process allows Maitri to maintain an extensive library of clean, disease-free cannabis genetics ready to be grown.
Benefits for Medical Cannabis Patients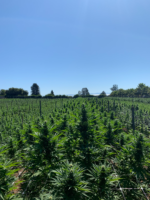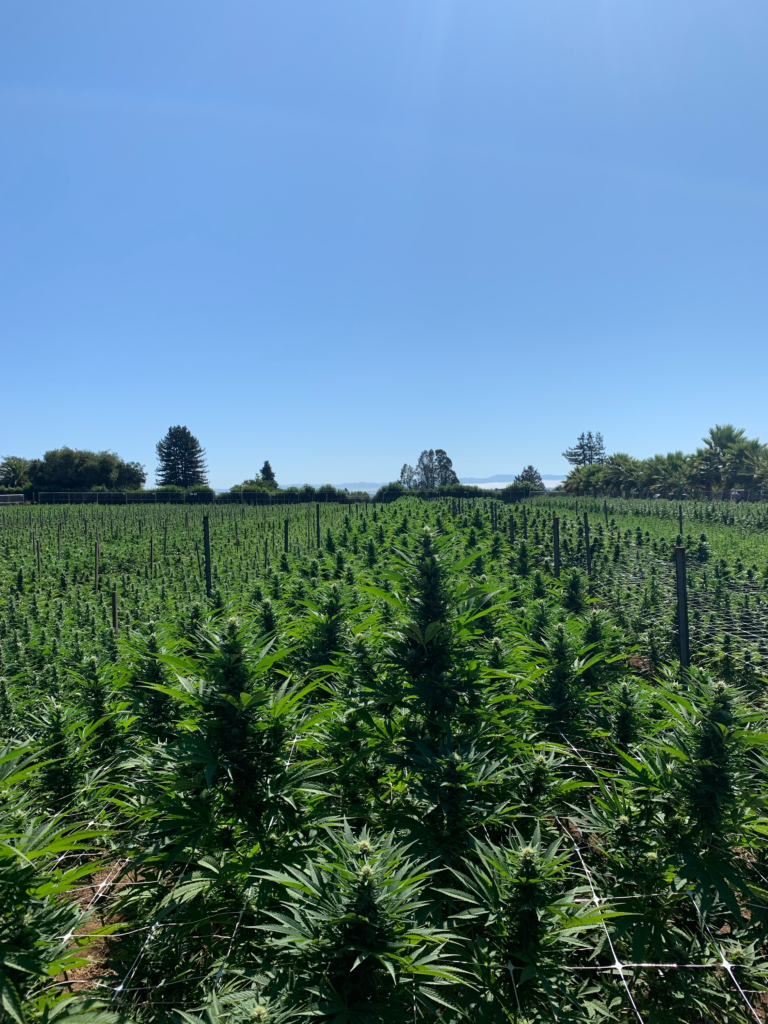 One of the chief benefits of tissue culture propagation is that it creates exact genetic replicas of the source plant. This allows growers like Maitri to standardize cannabis plants, and thus the cannabis experience. That means patients can expect the same characteristics from Maitri grown strains every time, including effects, potency and even taste and smell. Keeping reliable, top quality strains in steady rotation ensures patients have access to the medicine they need.
Preserving Plant Genetics
Beyond the benefits that tissue culture cultivation provides for the patient, this approach to testing, storing and growing cannabis plants also goes a long way towards protecting cannabis genetics into the future.
Cannabis strains are constantly under assault from pests and disease, potentially destroying the genetics that make these strains so special. Over-breeding and a dwindling demand for heirloom strains also threatens the loss of some individual plant genetics. Having a collection of genetics readily available means we can quickly cultivate strains to best meet consumer demand. Additionally, maintaining a rich seed bank that features both legacy and boutique strains allows us to have options for future tissue culture cultivation or for future new strain development.
Advancing Cannabis Research
Due to federal prohibition, researching cannabis, especially at the university level, can be extremely difficult. Additionally, the cannabis material that researchers have access to is largely considered to be subpar and wildly inconsistent, placing another barrier to researching the physiological effects of the plant. Clean, safe and uniform cannabis is a necessity to generate reliable research data. Utilizing tissue culture cultivation is a smart way to ensure researchers have access to the resources they need to drive our understanding of the cannabis plant.