As the cannabis industry grows and the category becomes increasingly crowded, package design is more important than ever. Impactful and meaningful branding is key to getting noticed, differentiating from the competition, connecting with consumers and ultimately making the sale. Today's cannabis labels are more varied than ever before. They can be fun or luxurious, contemporary or retro, colorful or simplistic. Many brands are moving beyond traditional cannabis leaves to more unique, modern, and unexpected interpretations of cannabis plants. Others are forgoing leaf imagery altogether in favor of more evocative graphics, minimal design or mainstream motifs.
While there is no one-size-fits-all design for cannabis packaging, there are many regulatory requirements and branding best practices to consider. We've outlined some critical things to keep in mind before starting your cannabis package design.
Know Your Target Audience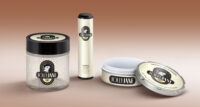 There are a variety of cannabis users, each with unique needs, interests and attitudes. Understanding who you're targeting is essential in determining the appropriate brand design strategy. Graphics for millennials will look different than those for baby boomers. But demographics aren't the only thing to consider when identifying your target consumer. Euromonitor International has identified several lifestyle and personality-driven consumers segments:
Seasoned Consumer – consistent, daily consumer who defies stereotypes and often consider themselves connoisseurs.
Casual Social – regular but not daily consumer who uses cannabis as part of their broader lifestyle.
Dabbler – occasional user who is familiar and comfortable with cannabis but unlikely to use it regularly.
Cannacurious – consumer who is interested in cannabis and demonstrates an openness to using it.
Understanding the motivations of various consumer groups and looking beyond stereotypes or traditional age- and gender-driven demographics can help reach consumers in a more targeted, authentic, and compelling way.
Have a Unique Brand Personality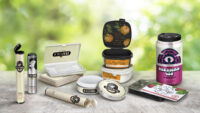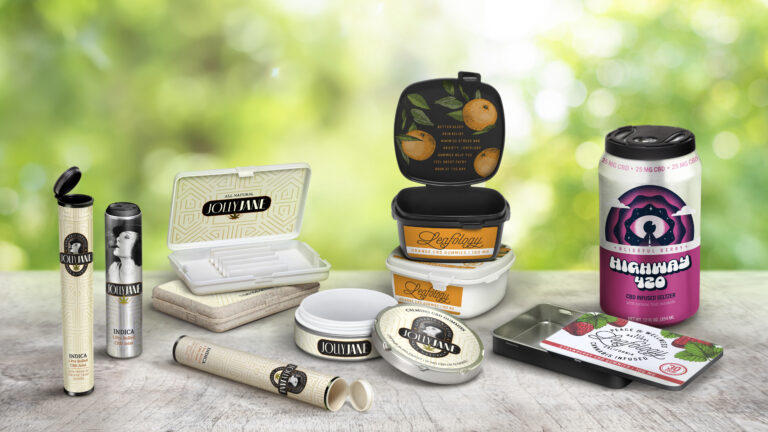 Design often provides the first impression for a brand, especially in the cannabis category. The first step in developing a winning package design is to determine the best design strategy to differentiate from the competition, communicate your brand story and connect with consumers. Start by thinking about what personality fits your brand, what kind of experience you want to create and what emotions you want to evoke. Do you want to feel healthy and medicinal?  Earthy and natural? Sophisticated? Whimsical? Each personality inspires different design solutions. The designers at Studio One Eleven, the Design & Innovation Division of Berlin Packaging, begin each branding project by developing design platform boards that showcase different ways to communicate the brand personality through design, including color, typography, imagery, and more. These platform boards are a great tool to gain alignment on the most effective and appropriate design strategy before digging into tactical design approaches. They can also help guide brand design across other touchpoints, including digital, social media, and advertising.
Understand Regulatory Requirements
Packaging in the cannabis and CBD industries is heavily regulated. In addition to attracting consumers, your package must comply with local, state and federal regulations. Some states mandate that cannabis packaging can't appeal to children – so no cartoon images or graphics that resemble familiar candy brands. The FDA prohibits cannabis products from making health-related claims, so it is essential to carefully assess the language used on packaging. Vital information such as ingredients, warnings, health risks, impairment of abilities, proper dosage, batch number and more must be included on cannabis labels.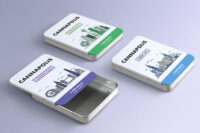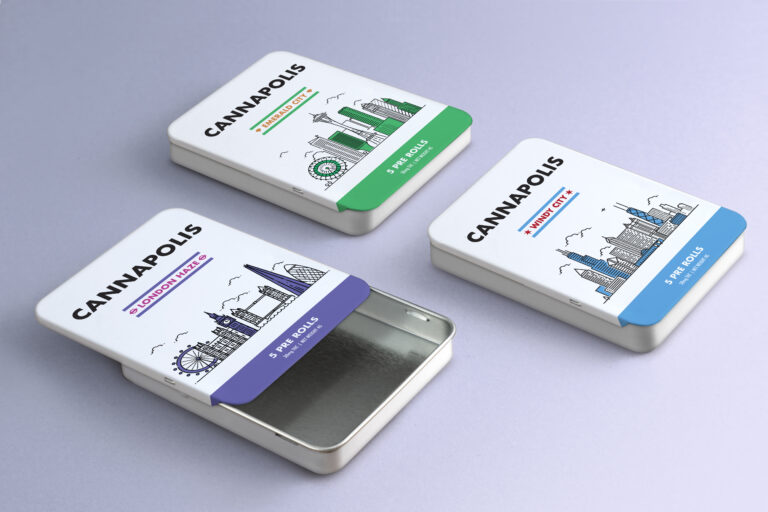 These are just a few of the package design requirements to consider. Regulations can vary from state to state, so finding a packaging partner who understands the complex and constantly change rules is critical. Berlin Packaging has been a trusted resource for cannabis packaging since 2014. We are uniquely positioned to help cannabis and CBD companies of all sizes in the fast-paced, ever-changing cannabis industry.
Consider All Aspects of Your Package
Beyond graphics, tactile elements can be important to the overall brand design experience. Label material, thickness and texture, embossing and foil stamping, and die-cuts can create a premium impression and add visual interest. Structural design can also help differentiate from the competition and create an elevated user experience. How a package opens and closes, dispenses and doses, and protects and preserves the product inside are all essential considerations. Berlin Packaging has a vast network of manufacturers with hundreds of stock bottles, tins, jars, tubes and closures in a variety of shapes, sizes and materials to choose from, as well as custom solutions available through Studio One Eleven.
Understanding your target consumer, identifying and communicating a unique brand personality, complying with all regulatory requirements and taking a holistic approach will lead to impactful packaging that wins with consumers and grows your business.