Hiring an experienced cultivation consultant is yet another cost, amongst the laundry list of never-ending expenses in the setup of a regulated, recreational grow. However, in the big picture it can actually save you a significant amount of time and money by providing you with the information you need to formulate a realistic budget, profitable cultivation site and a well-trained workforce. This article will explore just some of the many benefits a cultivation consultant can provide to your company.
An experienced consultant will have a vast array of knowledge to ensure the success of your company. One important area they can advise you on is budgeting. With years of experience cultivating, in both medical and recreational markets, an experienced consultant will have knowledge of not only start-up costs, but also hidden costs you must prepare for in advance. They will also be able to advise you on strategies to avoid future costs and problems. There may also be expenses in the build-out of your cultivation site you have not considered. For example, you may need a waste water treatment plan if you have any fertilizer run off that will flow to a sewage drain. It is important to know all possible costs when securing your investment or planning out your budget for the year.
Setting up a large-scale cultivation site in a regulated market can be extremely costly. Gone are the days of putting up a few lights in a closet; growing in a regulated market requires a larger scale, and therefore, larger costs and more complications. A consultant experienced in design and implementation of such large-scale, intricate cultivation plans will provide you with the knowledge you need to properly set-up and maintain your facility in order to ensure your company's success. They will also know the tips and tricks to save you money along the way.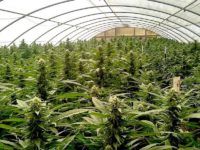 A good consultant will be able to advise you on the design of your facility to ensure that the layout supports productivity, and that there is a proper workflow. It is important to hire a consultant before you get started with the build out of your facility, as it will be much more costly to have to correct mistakes in your design later on down the road. An experienced consultant will implement superior facilities layout and design to avoid future problems at the outset. Something as simple as a centralized irrigation distribution zone can save you a lot of time and money.
Once you have created the proper space, cultivation planning is important to avoid unnecessary problems from arising, which will ultimately delay profit. A well thought out cultivation plan will help you plan for success. A consultant will know what does and doesn't work. For example, some equipment will run off an app on your phone; while convenient, there are some that don't perform well which could end up costing the entire crop. These are things you want to know and work around, before you spend money unnecessarily.
An experienced consultant will have previously worked in various types and scales of cultivation sites, and from that experience will be able to teach you which processes and techniques work, and which ones don't. Someone with less experience may believe that watering plants by hand would be an easy method to keep your garden irrigated, but it is actually the most time-consuming labor task (and therefore extremely costly), while an automated watering system can be very simple and cost-effective to install.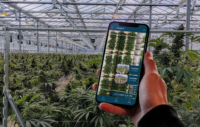 A skilled consultant can provide necessary training for your employees. Let's face it, this is an entirely new industry, and therefore, most people applying for entry-level jobs at a cultivation site are unskilled. However, the best path to success when dealing with large-scale cannabis cultivation is to have skilled, happy employees. Educating and properly training your employees is essential. It helps to teach employees not only how to complete a task, but to help them understand why they are doing a given task. This will give your staff the skills and confidence they need to complete the task properly. Unskilled hands in your garden can jeopardize the success of your cultivation.
Don't make the same mistakes others have made. Hiring a cultivation consultant can help you to avoiding problems before they occur. A professional consultant has the knowledge required to predict issues and problems before they occur, or implement a solution when corrective measures are necessary. Oftentimes issues can be avoided just by knowing the cause and effect of decisions and the potential outcomes they will have.
A cultivation consultant should also have a wide network of professional contacts to help you address any issues or problems that arise. Having a network of professionals to employ when necessary is critical for ensuring the success of every project. For example, wholesale contacts for cultivation equipment can help you not only to get the best price, but also ensure you are using the best equipment possible for your situation.
If you are still unsure about whether or not you need a cultivation consultant to help plan out your grow, or fix your grow if you've encountered problems, feel free to contact me to discuss your needs. I assure you there are ways I can save you money, improve your yields, and help your company be more successful in this ever-changing market.