Investors looking to gain exposure to the cannabis space have several options given the increase in the number of cannabis producers in the past decade, the recent wave of legalization in the U.S. and a rapidly expanding addressable market. However, one undervalued cannabis stock with enticing growth prospects that remains a top buy today is Columbia Care (OTC: CCHWF). Let's see why we are bullish on the large-cap multi-state operator right now.
What is Columbia Care?
Columbia Care is one of the largest cannabis producers in the world with 31 manufacturing and cultivation facilities. It has 99 dispensary locations in the U.S. with more than two million square feet of cultivation capacity and over 300 acres of outdoor cultivation capacity.
The company's rapid expansion over the last few years has allowed Columbia Care to increase sales from $77.45 million in 2019 to $179 million in 2020. Wall Street expects sales to more than triple to $626 million this year and grow by another 55% to $970 million in 2022. In case Columbia Care manages to meet analyst estimates, the company would have grown its revenue at an annual rate of 132% between 2019 and 2022.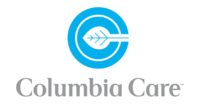 While several of Columbia Care's peers, especially in Canada, are grappling with negative margins, this cannabis company is racing towards profitability. It has already narrowed its operating losses from $81 million in 2019 to $31.5 million in the last 12-months. Analysts expect its bottom-line to improve from a loss per share of $0.48 in 2020 to earnings of $0.27 per share in 2022.
We can see that Columbia Care is valued at a forward price to 2022 sales multiple of less than 2x given its market cap of $1.15 billion. Its price to earnings multiple is also quite attractive at 11.8x. 
What's Next for Columbia Care Investors?
Columbia Care has a strong presence in markets such as Virginia, Ohio and Pennsylvania that provide limited licenses to cannabis producers. This allows Columbia Care to improve customer engagement and ensure repeat purchases of its products.
In the second quarter of 2021, it increased revenue by 232% year over year to $110 million. Its adjusted EBITDA also rose to $16 million, compared to a loss of $4.7 million in the prior-year period.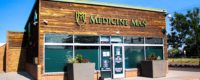 Now, Columbia Care has shifted focus to larger cannabis markets including New York, Arizona, Columbia and New Jersey. In Q2, its sales in Arizona and Illinois rose by 23% and 15% respectively, on a sequential basis.
The cannabis heavyweight recently completed the acquisition of Medicine Man, a Colorado-based cannabis producer, for $42 million. Columbia Care explained the acquisition will be accretive to its bottom-line and is valued at 4.5x projected EBITDA for 2021.
Columbia Care has improved its gross margins to 42% in Q2, from 36% in the prior-year period. Its operating costs have also fallen from $61 million to $51 million in the last year, making it one of the best cannabis stocks on the market today.
Bottom Line: Why Should You Add Columbia Care to Your Cannabis Portfolio?
Columbia Care expects its total addressable market in licensed U.S. states to reach approximately $31 billion by 2026. In the event that cannabis is legalized at the federal level, this figure will surge significantly higher. Additionally, Columbia Care is well poised to gain traction in the future and leverage existing expertise, as it already has wholesale distribution agreements in 13 operational markets.
Its capital expenditure investments continue to generate returns as the company continues to benefit from economies of scale and higher margins.
Columbia Care stock is currently down about 60% from its 52-week high, providing cannabis investors the opportunity to purchase a quality growth stock at an attractive multiple.
For these reasons, we believe investors should consider adding Columbia Care to their cannabis stock portfolios while it's still trading at a discount.