It has been a busy couple of weeks for Aurora executives, no matter what else is going on. And all signs indicate that Aurora is not only keeping its pressure on major competitors Tilray and Canopy in particular, but playing a highly sophisticated political and global game right now.
Where the company in other words is not "winning," Aurora is clearly establishing an effective global footprint that is ensuring that it is at least keeping pace with the speed of market development and even breaking new ground more than once recently.
The Aurora Tour Of The Global Stage In Late October
Forget what is going on in Canada for a moment, if that is possible. Global investors, certainly, in the aftermath of the post legalization glow, certainly seem to be. So are the big LPs like Aurora. They are looking elsewhere, to medical markets and to Europe, for more clarity on where the market will go.
Aurora certainly has been, even if unwittingly, caught in the middle of that conversation, in part because of where and how the company has been positioning itself lately.
Last time around, the company announced it was in the top ten finalists. This time, it is also expected to do well.That said, what Aurora is doing, like everyone else in this space right now, is playing a global game of hopscotch in terms of both raising equity and then where that capital gets spent. Aurora's recent victories, certainly this year, indicate that it will continue to be a formidable presence in the room.
For now, however, it is clear that retail investors are suddenly cautious and institutional investors are clearly still very leery. So where does that leave Aurora?
Road Trip To Germany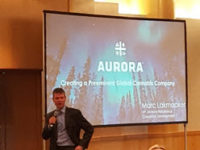 Consider these interesting series of events. Canadian recreational reform "goes live" on October 17. Instead of sticking around Canada, however, CEO Cam Battley spoke at a recent investor road show for the Canadian public cannabis companies over the weekend of October 21-22 in Frankfurt, Germany. Three well placed, but anonymous industry sources confirmed to Cannabis Industry Journal that a meeting between all the major cannabis companies in Frankfurt over the weekend (including not only Aurora, but Wayland Corporation, Canopy, Aphria, Green Organic Dutchman and Hexo) was either planned or attempted with federal Minister of Health, Jens Spahn sometime during this period of time.
Even more interestingly, this conference had clearly been planned to coincide with the original due date of the new German cultivation bid, in which Aurora is also well positioned. Last time around, the company announced it was in the top ten finalists. This time, it is also expected to do well.
Whenever the bid finally is decided, that is.
As of October 23, the day of the IPO in New York and the day after the conference in Frankfurt concluded, news circulated that the bid had been delayed a second time, with rumours of further lawsuits swirling.
IPO In New York
That day, Tuesday October 23, Aurora announced its IPO on the NYSE, not in Frankfurt after announcing this possibility the month before. This is significant, namely because all of the cannabis companies listed here are essentially in what is known, colloquially, auf Deutsch, as being "in the dog house." Namely, financial regulators are looking closely at listed companies' profiles on the exchange. If a listed company is too associated with the recreational industry, trades will be barred from clearing by Clearstream, the daughter company of the Deutsche Börse and located in Luxembourg. Earlier in the summer, all of the major LPs were briefly on the restricted list.
The next day after Canadian recreational reform became reality in fact, on October 18, the Deutsche Börse made the latest in a series of comments regarding its intentions about their future decisions on the clearing of cannabis stocks. Namely, that at their discretion, they can prevent the clearing of stock purchases of a cannabis company at any time. In other words, essentially delisting the stock.
Aurora, with its ties to mainstream, "adult use" in North America, is absolutely affected by the same, certainly in the short term. Including of course, all those rumours about Coke's interest in the company (still unconfirmed by both Aurora and Coke).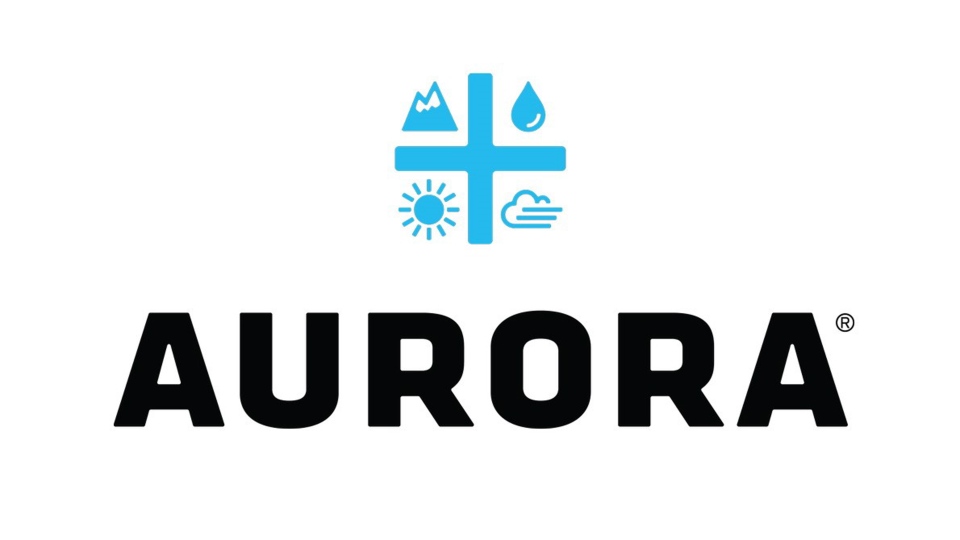 Looking Toward Poland
Yet here is where Aurora stays interesting. Just two days after its debut on the NYSE, the company announced that Aurora would be the first external company to be allowed to import medical cannabis to Poland (to a Warsaw hospital and pain clinic). The same day, incidentally, as the Polish government announced that medical cannabis could indeed begin to be imported.
This came after a stunning move earlier in the year when the company bagged the first medical cultivation license in Italy.
Clearly, Aurora is keeping good, if not powerful, company. And that will position it well in the long run. Even if, for now, its IPO on the NYSE got off to a less than powerful start.
Why Does Aurora Stand Out?
Like all the major cannabis companies on the global stage right now, Aurora understands what it takes to get into the room (wherever and whatever that room might be) in politically and regulatorily astute ways, much like Tilray. Both companies are also very similar in how they are continuing to execute market entry and public market strategy. Tilray, it should be remembered, went public over the summer, in North America too, right around the announcement of the final recreational date in Canada.
And while Aurora is clearly playing a still retail-oriented stock market strategy, it has proved over the last 18 months that it is shaping up to be a savvy, political player on the cusp of legislative change in multiple European states so far. They are courting the much bigger game now of institutional investment globally.