Leo Welder, CEO of Veda Scientific, founded the business with Aldwin M. Anterola, PhD in July of 2019. A serial entrepreneur with experience in a variety of markets, he came to the industry with an intrigue for cannabis testing and analysis. After teaming up with Dr. Anterola, co-founder and chief science officer at Veda Scientific, they came together with the purpose of unlocking possibilities in cannabis. From the beginning, they set out with a heavy scientific interest in furthering the industry from a perspective of innovation and research.
Through discussing their clients' needs and understanding their complex problems, the two realized they wanted to start a lab that goes well beyond the normal regulatory compliance testing. Innovation in cannabis looks like a lot of things: new formulations for infused products, better designs for vaping technology or new blends of genetics creating unique strains, to name a few. For the folks at Veda Scientific, innovation is about rigorous and concentrated research and development testing.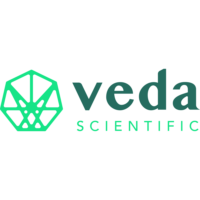 With the help of some very sophisticated analytical chemistry instruments, their team is working on better understanding how volatile compounds play a part in the chemometrics of cannabis. From varietals and appellations to skunky smells, their research in the chemistry of cannabis is astounding – and they've only begun to scratch the surface.
In this two-part series, we discuss their approach to cannabis testing, their role in the greater industry as a whole and we go down a few cannabis chemistry rabbit holes and find out that what we don't know is a lot more than what we do know. In part one, we get into their backgrounds, how they came into the cannabis industry and how they are carving out their niche. Stay tuned for part two next week where we delve deep into the world of volatile compounds, winemaking, the tastes and smells of cannabis and chicken adobo.
Aaron G. Biros: Tell me about how you and your team came to launch Veda, how you entered the cannabis space and what Veda's approach is to the role of testing labs in the broader cannabis industry.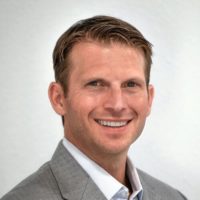 Leo Welder: I'm an entrepreneur. This is my third significant venture in the last fifteen years or so. So, I was intrigued by cannabis legalization broadly, because it is such a unique time in our history. I was always interested in participating in the industry in some way, but I didn't see where would be a good fit for me. I used to meet monthly with a group of friends and fellow entrepreneurs for dinner and discussions and one member started working on the software side of the industry. He mentioned the testing element of cannabis in one of our meetings. I latched on to that and was intrigued by the concept of testing cannabis. I began to research it and found the role that testing plays in the cannabis industry is really significant. I found out that regulators rely pretty heavily on labs to make sure that products are safe, labels are accurate and that consumers have some protections. So, I thought that this is a space that I thought I could really find a calling in.
So, from that point I knew I needed to find a subject matter expert, because I am not one. I have business skills and experience in some technical fields but I am not a cannabis testing expert by any means. So, with that I started to look at a few different markets that I thought may have opportunity for a new lab, and I came across Aldwin's business; he had a cannabis testing lab in Illinois at that time. I reached out to him, talked to him about my vision for the space and his thoughts and his vision and we really started to come together. From there, we researched various markets and ultimately chose to approach Santa Barbara County as our first foray together into the cannabis testing market.
Aldwin M. Anterola: As Leo mentioned, he was looking for a subject matter expert and I am very much interested in plant biochemistry. Which means I like to study how plants make these compounds that are very useful to us. For my PhD [in plant physiology], I was studying how cell cultures of loblolly pine produce lignin. Our lab was interested in how pine trees produce lignin, which is what makes up wood. Wood comes from phenolic compounds. You've probably heard of antioxidants and flavonoids – those are phenolic compounds. After my PhD, I wanted to do something different so I decided to work with terpenes.
I picked a very important terpene in our field, an anti-cancer compound called Taxol, produced from the bark of the yew tree. You have to cut trees to harvest it. We have ways of synthesizing it now. But at that time, we were trying to figure out how the tree produces that terpene. Of course, I'm interested in any compound that plants make. My interest in terpenes led me to cannabinoids which turn out to be terpenophenolics, thus combining the two interests in my professional field.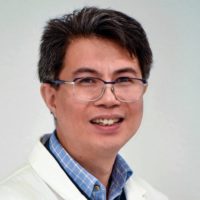 So that's the scientific and intellectual side of why I became interested in cannabis, but practically speaking I got into cannabis because of a consulting offer. A company was applying for a cultivation license, wanted to have a laboratory component of their business in their application, and hired me to write that part of their application. I was very familiar with HPLC, and had a GC/MS in the lab. I also have a background in microbiology and molecular biology so I can cover every test required at that time, and I knew I could research the other analytical techniques if necessary.
So, they did not get the license, but I figured I'd take what I wrote, once I received permission, and set up an independent laboratory together. But it's hard to run a lab and be a professor at the same time. Also, the busines side of running a lab is something that I am not an expert in. Fortunately, Leo found me. Before that, I really got excited about this new industry. The concept of cannabis being now accessible to more people is so interesting to me because of how new everything is. I wanted to be involved in an industry like this and help in making it safe while satisfying my curiosity in this new field of research. As a scientist, those are the things that excite us: the things we didn't have access to, we can now do. It opens up a whole new room that we want to unlock. It was my intellectual curiosity that really drove me. This opened up new research avenues for me as well as other ventures if you will. How can I be more involved? I thought to myself.
Back in 2014, I introduced cannabis research to our university [Southern Illinois University] and set up an industrial hemp program, which was DEA-licensed I gathered faculty that would be interested in studying hemp and cannabis and we now have a whole cannabis science center at the university. I teach a course in cannabis biology and because I also teach medical botany to undergraduate students, I was able to introduce [premed] students to the endocannabinoid system. Anyway, I can go on and on.
Outside of that I became involved with the AOAC and ASTM, and became a qualified assessor for ISO 17025:2017. I have been a member of the American Chemical Society since 2000 but there were no cannabis related activities there yet until relatively recently. But when they had the new cannabis chemistry subdivision, I am happy to participate in there as well . There are many avenues that I took to begin dabbling with cannabis, be it research, nonprofits, teaching, testing and more. Cannabis has basically infiltrated all areas of what I do as an academic.
Leo: I read his resume and I was like this is the guy! So back to your question, what's Veda's role as a testing lab in this space? What are we trying to build? We spent a lot of time trying to figure out what we wanted to be in this space. We came to understand that labs are not the tip of the spear for the market; that would be the growers, the retailers and the processors. We are a support, a service. We see ourselves as a humble, but competent guide. We provide the data for the tip of the spear, the people pushing the industry forward with support, data and the services to make sure they have the tools they need to build these great companies and great products with good cultivation practices and more, leading everyone to the next level of the cannabis industry. Our job is to support innovation, to provide quality compliance testing, to of course ensure safety, while also providing great R&D to these innovative companies.
Aldwin: I'd like to add a bit to that thought. Okay so that's who we are, but what are we not? Because as Leo said I had a testing lab before we met [Advanced Herbal Analytics]. From there, I approach it as safety testing, making sure that before it gets to the end consumer, we are sort of like gate keepers keeping consumers safe. That's one side to it, but we are not the people who are trying to make sure that none of the products get to the market. For some, that's how we're treated as.
People often look at testing labs like the police. We are not the people trying to limit products to market. Our approach is not to find faults. There is another way of being a testing lab that is less about finding faults in products and more about finding uniqueness. What makes your product different? With this new approach, we are much more focused on helping the best products make it to the shelves.
Aaron: Given that all state licensed labs have to provide the same tests as the other labs in that state, how does Veda differentiate itself?
Leo: Location was the first thing. We picked Santa Barbara County intentionally. We knew that some of the biggest operators, some of the most forward-thinking innovators were setting up shop here. Looking down the road, not just this year or next year but very long term, we wanted to start building a great, sustainable company. We wanted to build a brand that those kinds of companies would be receptive to. Building better and greater products. There's one other lab in the county and that's it. Whereas there are clusters of labs in other parts of the state. Part of the draw to Santa Barbara for us was that it is such a small, tight-knit community. We have worked very hard to build relationships in our community and to understand their challenges, helping them however we can.
Location and relationships. Getting to know the challenges that different size customers face, be it our greenhouse customers versus outdoor customers, or large-scale operations versus smaller manufacturing operations, the challenges are all different. Some people care about turnaround times, some more about R&D. If we understand our client's problems, then we can provide better service. We see ourselves as problem solvers. We lean heavily on our technical team members like Aldwin, who not only have tremendous amounts of experience and education, but also great networks to utilize when a customer needs help, even when it falls outside of our local expertise.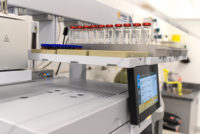 Last but certainly not least is the advanced R&D testing that we do. When we first started, we started talking to farmers and manufacturers trying to understand their challenges. What data were they not getting? How would a testing lab better serve them? So, we started investing strategically in certain instruments that would allow us to better serve them. We'll get into this later as well, but we invested in a GCxGC/MS, which allows us to get more visibility into things beyond the typical panels, like more terpenes and other volatile compounds including thiols and esters. We did that because we knew there is value in that. The data our customers were getting prior just wasn't enough to put together really great breeding programs or to manufacture really consistent products, you know, to move toward that next level of innovation in the industry.
Aldwin: Leo mentioned advanced R&D and it's basically the same approach that I mentioned before. It's not just telling you what you can and cannot do. It's about asking them what do you want to do and what do you want from a lab? If we have a problem, let's see if we can solve it. That's how the GCxGC/MS came into play because we knew there was a need to test for many terpenes and other volatile compounds. The common complaint we received was why two terpene profiles differ so much from each other, even from the same genetics.
This is something that would actually give the customer, the cultivator or the manufacturer: data about their product that they can actually use. For consistency, for better marketing and other reasons. We are trying to help them answer the questions of 'how can I make my product better?'
You know, for example, clients would tell us they want something that has a specific taste or smells a certain way. Nobody is telling them what makes the flavor or smell. There is a need there that we can fill. We are trying to provide data that they, the customers, need so that they can improve their breeding programs or their formulations. Data they can use, not just data they need in order to comply with regulations. They would ask us what we can do. We listen to our customers and we try and help as best we can. We don't know every answer. We are discovering there is a lot more to terpenes than what you can find on a traditional one dimensional gas chromatogram. Some of the terpene data that our clients had previously is not really actionable data, which is where the GCxGC/MS is helping us.
---
In part two, we delve deep into the world of volatile compounds, winemaking, the tastes and smells of cannabis and chicken adobo. Click here to read part two.