Cannabis retail is becoming more and more commonplace in the United States. According to a consumer trends survey by North Hollywood-based cannabis brand Ganja Goddess Inc., 90% of respondents said they used online ordering and delivery services to purchase cannabis. Around 60% reported that online ordering and delivery would continue to be their preferred method of purchase post-pandemic. The pandemic hugely impacted the delivery market, pushing sales up 300% by the end of 2020. However, in a lot of states, brick-and-mortar stores remain illegal. Delivery services allow cannabis companies to reach customers in areas where dispensaries are not allowed. While cannabis delivery is an incredible opportunity for companies to reach new customers they would not otherwise be able to, following the law can be difficult in an environment with a patchwork of local laws and changing regulations. So, what do you need to know about regulatory adherence to stay ahead of the curve?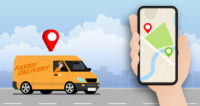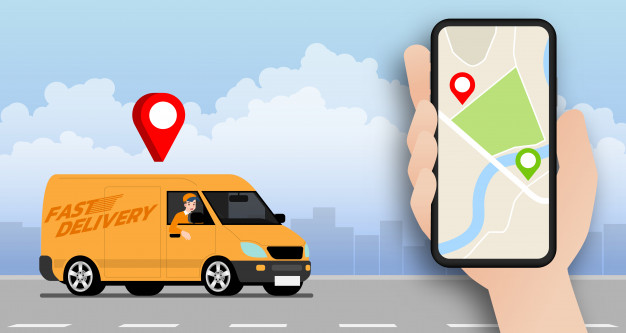 The short answer is it's complicated. Each state has dramatically different laws regarding cannabis delivery, and laws can vary by jurisdiction. Some states allow full access to adult use cannabis, some only allow medical cannabis and some completely ban delivery, making it tricky to adhere to the law. There are currently 6 states that allow cannabis delivery: California, Colorado, Massachusetts, Michigan, Nevada and Oregon. Others like New York are taking the steps to allow delivery with careful regulation. With more states legalizing cannabis sales every year, delivery laws in existing delivery states are evolving and adapting to licensing changes. California introduced major changes to laws on January 1, 2023. These changes included allowing drivers to carry double the amount of product (up to $10,000 worth), no longer requiring vehicle inventory to be allocated or pre-purchased, and allowing curbside delivery for all licensed retailers. These changes to the largest cannabis market in the world showcase how much delivery is still changing and being regulated, and stresses the value of staying up to date on the latest laws and regulations.
Another aspect of delivery to consider is licensing specifically for delivery. Like regulations, licensing varies state to state and jurisdiction to jurisdiction. For example, in Massachusetts there are two types of licenses. Licensed providers must register as either a Marijuana Courier or as a Marijuana Delivery Operator. Couriers are allowed to earn a fee for delivering cannabis products from licensed retailers to consumers, and operators may buy and sell cannabis products wholesale, as well as deliver them. In Colorado, delivery requires two permits, however, a holder of both permits can still get in trouble if they deliver to an area or jurisdiction that has not affirmatively permitted delivery.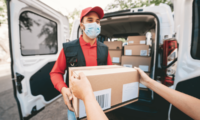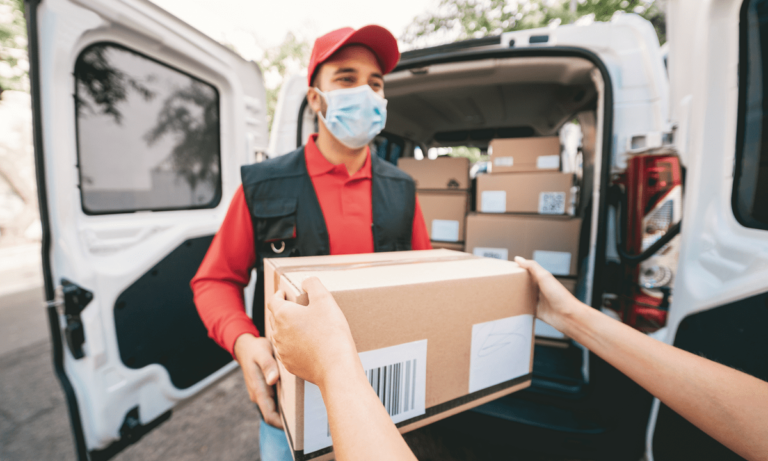 A big win for delivery services came when Apple allowed cannabis delivery apps on iPhones in June 2021, with downloads restricted to states that allow adult use cannabis. Even then, a lot of individual counties or cities within adult use states still prohibit the delivery of cannabis. This patchwork of regulation makes adherence tricky, and makes certain software features like real-time driver tracking and proof-of-age verification crucial to delivery operations. With competition increasing it's even more important for cannabis delivery operators to provide an outstanding experience for customers every time. One way they can achieve this is by improving their cannabis delivery software. According to cannabis last mile delivery management software provider Onfleet's study, 72% of cannabis delivery operators said a delivery management tool was "critical to running delivery operations." Delivery software also helps companies stay compliant with local regulations. Route planning allows your drivers to stay within legal zones. These platforms can also capture images of state-issued ID for age verification and record customer signatures so drivers can focus on ensuring customers are getting the best experience.
Although highly dependent on local, state and federal laws, the cannabis delivery space shows no signs of slowing down anytime soon. And if (or when) cannabis is legalized on a federal level, it would pave the way for major corporations like Uber and Amazon to enter the space – Uber is already taking steps in Canada. Whether that's a good thing is up for debate, but delivery certainly isn't going anywhere anytime soon. Depending on regulations and the market's next moves, we will see a variety of delivery models and services in the coming years. Delivery services are the future of cannabis, providing customers with ease of access and personalized deliveries as well as benefiting retailers by lowering overhead costs and providing options for easy, quick customer service. Just make sure to check local laws before you confirm a delivery order, even in states where cannabis is legal.