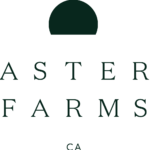 The Brand Marketing Byte showcases highlights from Pioneer Intelligence's Cannabis Brand Marketing Snapshots, featuring data-led case studies covering marketing and business development activities of U.S. licensed cannabis companies.
Here is a data-led, shallow dive on Aster Farms:
Aster Farms is based in Lake County, California and operates with an ethos of environmental sustainability. They call themselves the "cleanest, meanest and greenest around" and produce sungrown cannabis with "good genetics, clean cultivation and the power of nature."
According to Pioneer Intelligence, Aster Farms is showing increased strength in each of the pillars they track: social media, earned media and web-related activities. The reason for such an improvement in performance? It starts with a number of earned media placements driving greater awareness for the brand, like this piece in SFWeekly or this one on Benzinga.

Engagement rates for Aster's Instagram account have been growing for about two months and received a recent boost in the form of a sweepstakes giveaway. Their web activity performance improved as a result of keyword growth on their site.
All of these factors helped Aster Farms get on Pioneer's list of Top 100 hottest U.S. cannabis brands for October, coming in at Number 60.