Cannabis as a tool of local or even regional economic development has rapidly gained traction in many jurisdictions within the United States and Canada. It has also caught on particularly in the poorer states of the EU (see Greece) and those countries hoping to enter the Union (North Macedonia).
These days, the concept is also spreading even to the UK, where reform has lagged significantly behind other countries both in North America and Europe. Indeed, two island communities are now investing heavily in the idea that cannabis is not only here to stay, but may invigorate communities and the economic health of islands looking for a new path, post-Brexit.
Cannabis so far, certainly in the United States and Canada, has proved to be a job creator just about everywhere for the past five years. Indeed, despite a few large corporate restructurings (see Aurora and Canopy Growth) of late, the industry itself has not slowed down, even with bumps in the road in terms of full and final legalization and the new challenges of a global pandemic.
House Of Green, Guernsey
This project is moving along, with its first harvest set for later in the year. The ₤2 million facility plans to be able to process up to 800 pounds every eight-hour day. Raw product is being grown at vineyards on the island itself by independent farmers and partners from other islands. Indeed, it is a unique facility on the European side of the Atlantic.
The company plans to process cannabis into tinctures, balms and salves as well as alkaline waters.
The idea is to create the base ingredients from which other products – bound both for the medical and recreational market – can be made.
Vecticanna, Isle of Wight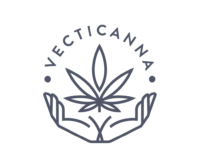 Just off the southern coast of the UK, Vecticanna is also embarking on an ambitious project – a fully solar-powered facility which plans to eventually employ 60 people. Their mission? To "unlock the therapeutic potential of cannabis" for the treatment of Fibromyalgia and related conditions.
Vecticanna has partnered with several large institutions, including the University of Southampton, and CAR Laboratories in Cambridge, and plans to produce its products in an R&D and research setting with the ambitious hope of furthering the potential of cannabinoid-based healthcare.
Where Goes UK and European Reform?
Reform across Europe has indeed been frustratingly slow. This includes the many hiccups in the German cultivation bid, which was first launched in 2017, and will only see the first nationally produced cannabis in the country sometime this fall. That amount is far too little for the patients who have already obtained prescriptions, and certainly will not be enough to serve the expected million plus patients in market here in just a few short years. Indeed, medical cannabis distributors in Germany are scouring the planet right now for properly certified product that comes from other European countries as well as South Africa, Australia, and even Latin America.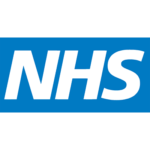 In the meantime, a new generic producer of dronabinol (synthetic THC) has just gained access to the German market.
In the UK, reform so far has also been torturously tortoise-like, with the National Health Service (NHS) favouring local producer GW Pharmaceuticals and forcing all other patients and their families to import pricey product from the Netherlands or Canada. While, it should also be added, excluding chronic pain patients.
Why Are The UK's Island Cannabis Projects So Intriguing?
With a few exceptions (see Greece and Malta), European cannabis development remains mired in complications that include everything from a lack of reform and high prices to fights over basic regulations, including whether cannabis is a "novel" substance or not. This has slowed down the ability of growers to obtain the right certifications, find financing and actually go into business.
With two new producers on islands close to Europe and the UK however, there appear to be projects on the horizon which have jumped the regulatory queue, and are lining up for an intriguing future, supported from the ground up, by local policies that are looking at two simple things: the efficacy of the plant itself, and the economic well-being of their neighbors.