Canapar SL, an Italian organic hemp producer has just announced it is breaking ground on what it is being billed as "Europe's largest hemp processing facility."
Located on Sicily, Canapar is already established as a manufacturer and processor of CBD oil and concentrates. On its roadmap already is to become a leader in the CBD-infused cosmetics, skincare and beauty industry with the additional benefit of bearing the "Made in Italy" imprimatur. In addition to the upscale export market of course, Italy is Europe's fourth largest consumer of such products.
Canopy Rivers now owns 49% of the company.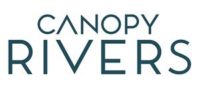 Why Is This Significant?
There has been much noise made about the CBD market in Europe, which even surprised experts by the end of year when it reached a magical 1-billion-euro sales cap.
However, things are not all smooth sailing on this front, no matter how much the market exploded. With the success of CBD, in Switzerland, Spain and beyond, regulators in Europe began looking at how the entire enchilada was regulated.
CBD isolates are falling into a very strange gray territory at the present across the continent. Why? As a plant extract, extracted CBD from cannabis absolutely falls into territory ruled "novel food" in the EU. In effect, what this means is that anything with CBD distillates that do not come from hemp, now requires an expensive licensing process to prove they are not harmful. In places like the UK, Spain and Austria, this became so contentious that police raided Spanish stores over health food products. The UK is now requiring tighter licensing and labelling for these products. Last December, the Austrians banned the entire industry. Take that, Switzerland!
CBD distillate made from hemp, however, seems, for now, to have survived this battle, which is why the strategic investment of Canopy last December was also so intriguingly timed. Why? It appears to be the loophole in the EU in which CBD producers will have to hang their hats until the broader CBD question is answered satisfactorily at both the UN and EU level.
Producing hemp distillate on the Italian island of Sicily also represents an interesting step for the entire cannabis industry as it develops in the country. There have been many efforts to legalize cannabis because this will then end the direct involvement of the Mafia. Perhaps the multi million investment from Canopy will be enough foreign capital to start to do the trick if not turn the tide.
But Won't CBD Just Be "Rescheduled" By the UN?
There are many reasons why this is a strategic move for Canopy (if not producers moving in similar waters). Yes, CBD is likely to be descheduled by the UN at some point in the near future, but this still will not solve the larger question of "novel food" issues until the EU formally issues regulations on the same. Until then, EU will be a state by state hop for CBD, much as the United States has been so far. And will be, until that debate is settled across the EU at least, sourced from hemp.
With Italian food products export just behind things like cosmetics, Canapar is clearly moving into strategic and potentially highly lucrative territory.