At this point in the end of prohibition, not even the United Nations (UN) or the World Health Organization (WHO) are immune to the great green wave sweeping the planet. Yet, lest anyone get too optimistic about developments at the nose bleed level of international drug reform, the newest round of headlines regarding "WHO cannabis reform" is hardly cause for celebration.
The Story At The International Level So Far
In documents obtained by Cannabis Industry Journal last fall, it appeared that cannabis reform of the serious kind had caught the eye of senior leaders at the WHO. Further, it also appeared that some kind of decisive action or declaration would be forthcoming by the end of the year.
Yet as reported at the end of January, such decisions appear to be headed for a tortoise speed approvals track. Yes, it appears that CBD will probably be descheduled, and from both the hemp and cannabis perspective. That should be good news to many who are caught in a raft of international standards that are confusing and all over the place on a country-by-country level. However, this will not be much of a boon to the industry in Europe, in particular, where the discussion is less over CBD but the source of it, and how distillates are used. From this perspective, the draft WHO documents will make no difference, except perhaps to speed the acceptance of CBD, and create clearer regulations around it.
On the THC front, the WHO appears to do nothing more than move cannabis squarely into international Schedule I territory. More interesting of course, is the intent of international regulators to keep cannabis very much in uncertain status while moving "pharmacized" versions of the same into Schedule III designation.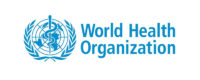 What Does The Opinion of The WHO Really Mean?
What this means is also still unclear except that those who want to sell to regulated medical and nonmedical markets have to get their products (whatever those are) registered as medicine or a legitimate consumer product in every jurisdiction and eventually at a regional level (see Europe). That is clearly underway right now by both the big Canadian and emerging Israeli entities in the market as well as savvy European players in both verticals. That said, it is also a game that is about to create a very interesting market for those who are able to produce cheap, but high-grade oils in particular.
What Does This Mean For The Future Of Flower?
On the medical front, Germany became the third country in the world to consider reimbursing flower via national healthcare. Of the three who have tried it to date so far (and it is unclear what Poland will do at this point longer term), Israel is inching away and Holland nixed the entire cannabis covered by insurance conversation at the same time Germany took it on. Where that plays out across Europe will be interesting, especially as the cost of production and end retail cost continues to drop. And doctor education includes information about "whole plant" vs. pre-prescribed "dosing" where the patient has no control. The reality in the room in Europe right now is that this drug is being used to treat people with drug resistant conditions. Dosing dramas in other words, will be in the room here for some time to come as they have in no other jurisdiction.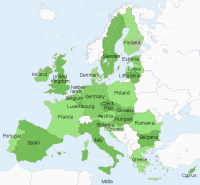 Beyond dosing and control issues that have as much to do with doctors as overall reform, flower is still controversial for other reasons. One, it is currently still being imported into Europe from highly remote and expensive import destinations. That will probably change this year because of both the cultivation bid and Israel's aggressive move into the middle of the fray as well as widely expected ex-im changes that will allow imports from countries throughout Europe. However, in the meantime, this is one of the reasons that flower is so unpopular right now at the policy and insurance level. The other is that pharmacists in Germany are allowed to treat the flower as a drug that must be processed. In this case, that means that they are adding a significant surcharge, per gram, to flower because they grind it before they give it to patients.
How long this loophole will exist is unclear. However, what is also very clear is that oils in particular, will play a larger and larger role in most medical markets. Read, in other words, "pharmaceutical products."
For this reason, the WHO recommendations, for one, are actually responding to unfolding realities on the ground, not leading or setting them.
Setting A Longer-Term Date For Widespread Recreational Reform
This conservative stance from the WHO also means, however, that in the longer run, individual country "recreational reform" particularly in places like Europe, will be on a slower than so far expected track. There are no countries in the EU who are willing to step too far ahead of the UN in general. That includes Luxembourg, which so far has made the boldest predictions about its intentions on the recreational front of any EU member. However, what this also may signal is that the UN will follow the lead set by Luxembourg. Even so, this legitimately puts a marker in the ground that at least Europe's recreational picture is at least five years off.
In the meantime, the WHO recommendations begin to set international precedent and potentially the beginnings of guidelines around a global trade that has already challenged the UN to change its own regulations. In turn, expect these regulations to guide and help set national policy outside a few outliers (see Canada, Uruguay and potentially New Zealand) globally.
Bottom line, in other words? The latest news from the UN is not "bad" but clearly seems to say that cannabis reform is a battle that is still years in the making. That said, from the glass is half full perspective, it appears, finally, there might be the beginning of a light at the end of the international tunnel of prohibition.