In the rapidly evolving cannabis industry, in both new and emerging markets, securing a cannabis license is an essential step to establishing a successful business. However, navigating the application process can be complex, challenging and highly competitive.
To help aspiring entrepreneurs and investors in this burgeoning field, The Cannabis Business Advisors founder and CEO, Sara Gullickson, shares her top five ingredients for a successful cannabis license application. According to Gullickson, who has secured more than 75 licenses in over 30 states and five countries, these ingredients, when combined strategically, can significantly increase your chances of obtaining a coveted license and positioning your cannabis business for long-term success. 
1. Real Estate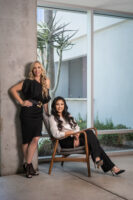 Real estate is the foundation of success. One of the key elements in a successful cannabis license application is securing suitable real estate. Many markets require applicants to have a designated location or property before even applying for a license. Finding the right property that complies with local zoning regulations and satisfies the specific requirements of cannabis operations is crucial. Partnering with experienced real estate professionals who understand the intricacies of the industry can be invaluable. By securing a well-suited location, you demonstrate to regulators your commitment to compliance and responsible business practices.
2. Finance
The cannabis industry brings its own set of unique challenges to navigate. The federal illegality of cannabis creates significant obstacles when accessing traditional banking and loans. Therefore, having a smart financial advisor and a comprehensive financial plan is essential for a successful license application. A well-prepared financial strategy, including accurate budgeting, projections and contingency plans, showcases your ability to manage financial resources effectively. It also demonstrates to regulators and investors that you have a sustainable and profitable business model, even amid industry uncertainties.
3. Community Support
Building strong relationships with the local community is crucial for a successful cannabis license application. Engaging with community leaders, neighborhood organizations and residents is a way to demonstrate your commitment to being a responsible and contributing member of the community. Actively seeking input, addressing concerns and incorporating feedback can help alleviate potential opposition and increase your chances of receiving support from local authorities during the licensing process. Community support is a powerful asset that showcases your dedication to fostering positive change and creating economic opportunities within the region.
4. Industry Experience

Value the expertise of the pioneers. While the cannabis industry is still nascent, there are seasoned industry pros who have been navigating its intricacies for over a decade. Leveraging their expertise and industry knowledge can be instrumental in crafting a successful application. Collaborating with experienced consultants and advisors who understand the unique challenges and nuances of the cannabis industry can provide invaluable guidance throughout the licensing process. Their insights into compliance, operational best practices and regulatory requirements can help you develop a robust application that stands out among competitors.
5. Team
The composition of your team is the cornerstone of your success and plays a vital role in the success of your cannabis license application. Assembling a knowledgeable and diverse team with expertise in various aspects of the industry is essential. From cultivation and manufacturing to retail and compliance, each team member should bring specialized skills and experience that align with your business objectives. Demonstrating a well-rounded team with a track record of success increases your credibility and instills confidence in regulators and investors alike. Your team represents your brand and serves as the backbone of your operations, making it crucial to prioritize hiring and cultivating talent.
Securing a cannabis license is critical to establishing a successful business in the rapidly growing cannabis industry. By focusing on real estate, finance, community support, industry experience and a strong team—you can significantly enhance your chances of success in the licensing process. Partnering with experienced consultants, leveraging the knowledge of industry veterans and demonstrating a commitment to compliance and responsible business practices will position you for long-term success in this dynamic and evolving industry.