Hemp-based construction materials are an attractive option for achieving environmentally friendly goals in construction, including reduced emissions and conservation of natural resources. Hemp construction materials dating back to the 6th Century have been discovered in France and it has long been eyed with interest by hemp growers and manufacturers, as well as environmentalists in the United States and abroad. As the European Union moves forward with its 2019 European Green Deal, United States hemp, construction and limestone industries, as well as regulatory agencies, will be provided with an important preview of the benefits, risks and issues arising out of the use of hemp in construction.
The European Green Deal and Circular Economy Action Plan
Hemp applications in construction are gaining increased interest as the EU seeks to neutralize its greenhouse gas emissions by 2050. Much of the specifics for this transition to zero emissions are outlined in the EU's "A New Circular Economy Action Plan," announced on March 11, 2020. According to the EU, "This Circular Economy Action Plan provides a future-oriented agenda for achieving a cleaner and more competitive Europe in co-creation with economic actors, consumers, citizens and civil society organisations." The plan aims at accelerating the transformational change required by the European Green Deal and tackles emissions and sustainability issues across a number of industries and products, including construction.
Construction in the EU accounts for approximately 50% of all extracted natural resources and more than 35% of the EU's total waste generation. According to the plan, greenhouse gas emissions from material extraction, manufacturing of construction products and construction and renovation of buildings are estimated at 5-12% of total national greenhouse gas emissions. It is estimated that greater material efficiency could save 80% of those emissions. To achieve those savings, the plan announces various efforts to address sustainability, improve durability and increase energy efficiency of construction materials.
How Hemp Could Help Europe Achieve Neutral Emissions
Hemp, and specifically hempcrete, is being eyed with heightened interest as the EU enacts its plan. Indeed, recent mergers and acquisitions in the European hemp industry signal just how attractive this hemp-based product may be as international, national and local green initiatives gain momentum. But how would hemp be utilized in construction and what types of legal issues will this industry face as it expands?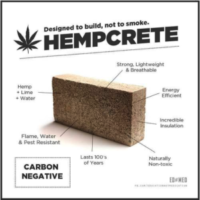 The primary hemp-based construction material is "hempcrete." Hempcrete is typically composed of hemp hurds (the center of the hemp plant's stalk), water and lime (powdered limestone). These materials are mixed into a slurry. The slurry petrifies the hemp and the mixture turns into stone once it cures. Some applications mix other, traditional construction materials with the hempcrete. The material can be applied like stucco or turned into bricks. According to the National Hemp Association, hempcrete is non-toxic, does not release gaseous materials into the atmosphere, is mold-resistant, is fire– and pest-resistant, is energy-efficient and sustainable. To that last point, hemp, which is ready for harvest after approximately four months, provides clear advantages over modern construction materials, which are either mined or harvested from old forests. Furthermore, the use of lime instead of cement reduces the CO2 emissions of construction by about 80%.
Watching Europe with an Eye on Regulation and Liability Risks
Hempcrete indeed sounds like a wünder-product for the construction industry (and the hemp industry). Unfortunately, while it may alleviate some of the negative environmental impacts of the construction sector, it will not alleviate the threat of litigation in this industry, particularly in the litigious United States. The European Union's experience with it will provide important insights for U.S. industries.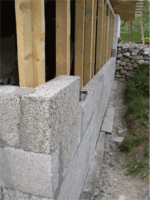 Because hemp was only recently legalized in the United States with the passage of the 2018 Farm Bill, it is not included in mainstream building codes in the United States, the International Residential Code, nor the International Building Code. Fortunately, there are pathways for the consideration and use of non-traditional materials, like hempcrete, in building codes. However, construction applications of any form of hemp, including hempcrete, at this point would likely require extensive discussions with local building authorities and an application showing that the performance criteria for the building are satisfied by the material. Such criteria would include standards and testing relating to structural performance, thermal performance, and fire resistance. Importantly, the ASTM does have a subcommittee working on various performance standards for hemp in construction applications. European progress on this front would pave an important regulatory pathway for the United States, as well as provide base-line standards for evaluating hempcrete materials.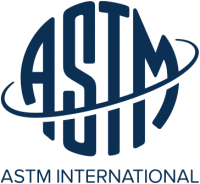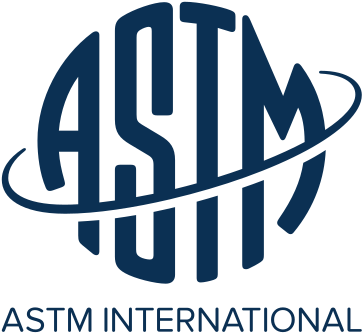 Insights into regulation and performance standards are not the only reason to watch the EU construction industry in the coming decades. Introduction of hempcrete and hemp-based building materials in the United States will likely stoke litigation surrounding these materials. Although there is no novel way to avoid the most common causes of construction litigation, including breach of contract, quality of construction, delays, non-payment and personal injury, the lessons learned in Europe could provide risk management and best-practice guidance for the U.S. industry. Of particular concern for the hemp industry should be the potential for product liability, warranty, and consumer protection litigation in the United States. The European experience with hempcrete's structural performance, energy efficiency, mold-, pest- and fire-resistant properties will be informative, not just for the industry, but also for plaintiff attorneys. Ensuring that hempcrete has been tested appropriately and meets industry gold-standards will be paramount for the defense of such litigation and EU practices will be instructive.
The United States construction industry, and particularly hempcrete product manufacturers, should pay close attention as the EU expands green construction practices, including the use of hempcrete. The trials and errors of European industry counterparts will inform U.S. regulations, litigation and risk management best practices.