Cannabis extraction and manufacturing is big business in California with companies expanding brands into additional states as they grow. This is the second article in a series where we interview leaders in the California extraction and manufacturing industry from some of the biggest and most well-known brands. Click here to see Part 1.
In this week's article we talk with Matthew Elmes, director of product development at Cannacraft. After cutting his teeth in academic and industry research, Matthew was approached by Cannacraft leadership to bring a new perspective to their product development efforts. The interview with Matthew was conducted on July 22, 2020.
Next week, we'll interview Joaquin Rodriguez, chief operating officer at GenX BioTech. Stay tuned for more!
Aaron Green: Hi Matthew, and thank you for taking the time to chat today, I understand you have a busy schedule!
Matthew Elmes: Thanks – yeah, last week was pretty insane!
Aaron: Well, I'm happy we found a chance to put this together. Let's start from the beginning. How did you get involved at Cannacraft?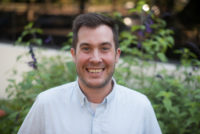 Matthew: I did my Ph.D in biochemistry at Stony Brook University on cannabinoid intracellular transport and metabolism. I then did a post-doc with Artelo Biosciences in endocannabinoid system modulation. While I was doing my post-doctoral research, Dennis Hunter, co-founder of Cannacraft, had learned about my work and reached out to offer me a position.
Aaron: Awesome, that's a great feeling when people are reaching out to you! The next questions here will be focused on product development and manufacturing. What is your decision process for launching a new product?
Matthew: We do our best to anticipate what the market will want. A lot of our new product development comes from improving our current products. Things like improving stability, shelf-life and reducing bitterness. For brand-new products and technologies, we first get a lot of feedback from the marketing and sales teams and will then go into a planning session to decide what is feasible and what is not prior to moving forward.
Aaron: Do you personally get involved in manufacturing? Tell me about your process there.
Matthew: I do get involved in manufacturing. My main inputs are figuring out how much cannabis oil to use to hit a target potency around the size of a batch. This is the type of thing I do for all our beverage products like HiFi Hops, our Satori line of infused edibles, and the various gummy products sold under our brands Absolute Xtracts and Care By Design.
Aaron: Are you developing new products internally?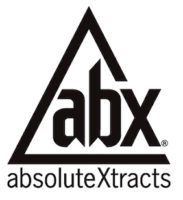 Matthew: For the most part we develop everything internally. We are very vertically integrated here at Cannacraft and we extract all of our oil in house. I don't do the oil extractions myself. Most of our stuff is supercritical carbon dioxide extraction, but we have hydrocarbon and cryoethanol extraction facilities opening soon. For our gummies, we use distillate oils for the best flavor and for our droppers/vapes we use full-spectrum oils for a more sophisticated array of effects.
Aaron: In product development, what does getting stuck look like for you?
Matthew: Getting stuck happens a lot! You know, strict regulations make it challenging to source ingredients. Foods we'd like to source for a product are often too high in pesticides or heavy metals for the cannabis regulations. What's good enough for the grocery store is very often not good enough to be compliant in the California cannabis industry. Fruits that are totally free from pesticides are hard to find. Our edibles brand Satori Chocolates actually might be the only player in the entire California cannabis industry that uses real whole fruit in our products rather than something artificial or a processed fruit paste. We actually had to source our strawberries from Italy to find ones that were both compliant in metals/pesticides and tasted good enough to meet our high standards! The same sort of challenges apply to sourcing biomass for oils.
Aaron: If you get stuck is it usually the same place? Or is it different each time?
Matthew: We're so diversified. We have lots of different products. The process for each one can have its own issues. The problems you encounter with cannabis beverages are not the same ones that you'll encounter with vapes, edibles, topicals or sublinguals, etc. We are one of the oldest players in the California cannabis industry (CannaCraft was founded in 2014, well before regulated recreational cannabis was a thing) so we have the advantage of working on all these issues for years longer than most of our competitors and we have largely figured out all the major 'kinks' already. A big part of it is also that we have assembled a great team of food scientists, chemical engineers, chemists, legal and regulatory experts, all with diverse specialties that allows us to quickly address any new 'stucks' and be fully confident in all of our products.
Aaron: Feel free to answer the next question however you like. What does your magic helper look like?
Matthew: I would love a magic helper! What would a magic helper look like to me? I think my magic helper is a recent undergrad with lab experience. I would have them take care of a lot of the quality and lab day to day activities. My responsibilities often make me too stuck to the computer screen where I don't have time to get to all the experiments that I'd like to do…a trained magic helper could physically perform those experiments for me!
Aaron: OK, and now for our final question! What are you following in the market and what do you want to learn about?
Matthew: I am personally really interested in yeast grows and cannabinoid synthesis from biological organisms. We stick to only natural plant-derived cannabinoids for all our products, but it's a new field that's just fascinating to me. I also think that minor cannabinoids will have a bigger place in coming years. In particular I have my eye on THCV, ∆8-THC, CBG and THCP. THCP is a phytocannabinoid that was just discovered a year ago and exhibited very potent effects in preclinical models, but no one has been able to produce and purify it in appreciable amounts yet. We already manufacture and sell a ∆8-THC vape cart under our ABX brand, but for the others keep an eye out for new product announcements from us that are on the horizon.
Aaron: Well, that brings us to the end of the interview Matthew, this is all awesome feedback for the industry. Thanks so much for your time and insights into product development in the cannabis industry.
Matthew: Thanks, take care!