The cannabinoid industry has faced an uphill battle from the beginning due to a lack of reliable scientific awareness about cannabinoids, fueled by decades of the hemp plant's status as an illegal Schedule 1 drug. Today, scientists finally are free to explore the hemp plant's 115+ cannabinoids and their relationships with the body's endocannabinoid system. One cannabinoid, THCV, is currently undergoing scrupulous research.
ECS Brands is an established provider of whole-plant extracts. In the first-ever clinical trial for an organic THCV-rich extract, ECS received support from the National Institutes of Health and guidance from the Mayo Clinic to assess its potential for weight loss, anxiety treatment and other therapies using Nitro-V Hemp Extract, an ECS Brands product containing high concentrations of THCV, CBDV and other cannabinoids. Early outcomes of the 90-day, randomized, double-blind placebo-controlled human study were recently released. 100 out of 100 people lost weight, making no changes to exercise while taking the product for 90 days.
We interviewed Arthur Jaffee, Founder & CEO of ECS Brands. Prior to founding ECS, Arthur was co-founder of Elixinol, a company manufacturing and distributing industrial hemp-based products. Arthur took Elixinol public on the Australian stock exchange in 2018.
Aaron Green: How did you get involved in the cannabis industry?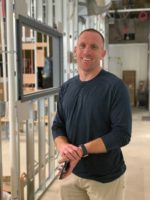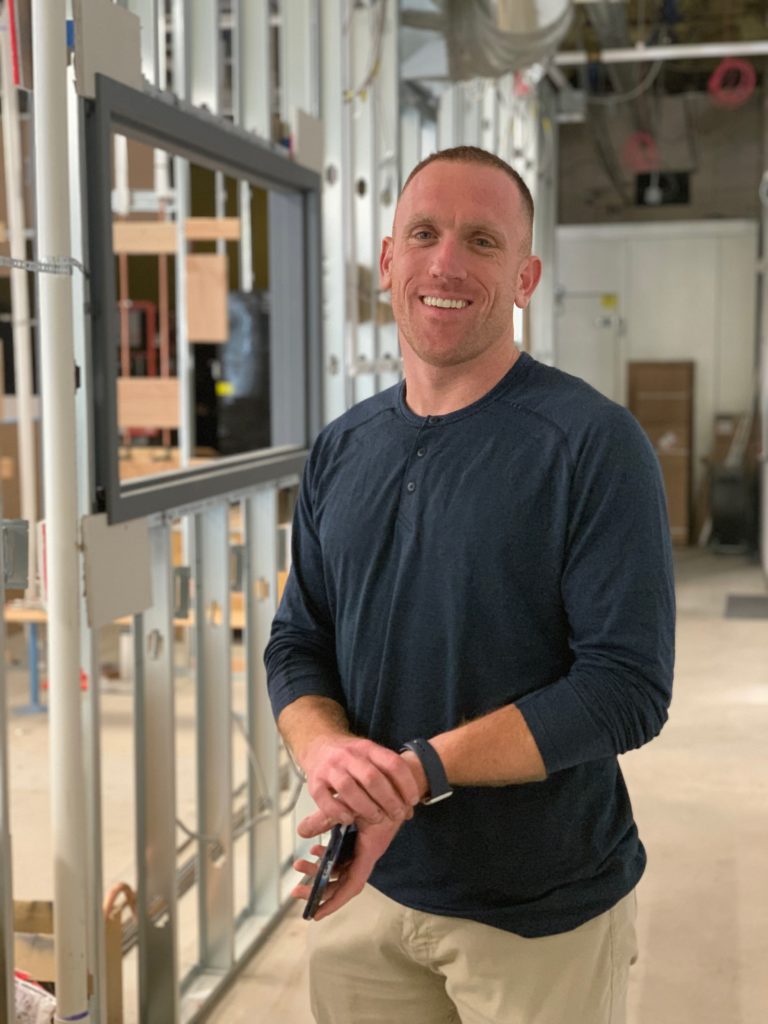 Arthur Jaffee: I originally was planning on starting a fitness equipment company. I got introduced to my partner at Elixinol, Gabriel, who my old physical therapist at University of Colorado said I had to meet. By the end of our lunch meeting, we shook hands in agreement to partner up on the fitness equipment concept. The timing happened where he got this opportunity to distribute CBD just following our handshake partnership. I didn't know what it was at the time. He asked me if I wanted to join and get involved. I did my research into the benefits and discovered CBD's anti-inflammatory and neuro-protective benefits, which for me was relevant given my football experience. I quickly realized what the vast potential CBD could offer with inflammation, neuroprotection and so many of the health and safety concerns arising from contact sports at the time. So, ultimately the opportunity presented itself through a friend of a friend in Australia who had a supply chain in Europe. This was right when CBD first appeared in the media in 2014. It was almost like it just fell into my lap.
I've been fortunate to really see that transition, and the evolution of the industry. Back then was probably the most valuable time because growth was so slow. Nobody knew what CBD was back in 2014. The primary demographic was cancer patients and epilepsy patients which presented a significant challenge to develop sales and marketing materials and communicate compliantly. Our first hire was a Medical Doctor to communicate in a more compliant fashion. I had to learn everything there was about the science and the medical research that existed at that time. For me, that was very valuable.


The valuable learning experiences from the early days of the industry is what laid the foundation today with ECS brands where we are focused on education promoting awareness of the endocannabinoid system to take it a step beyond just CBD because in order to understand what constitutes a quality product, or why CBD can have all these various benefits for people, you must first understand how the body is naturally configured to receive and respond to these amazing phytochemicals such as CBD. CBD is just one of hundreds of phytonutrients that the human body is designed to use. The endocannabinoid system is so significant in the grand scheme of things, because once you start accepting that the system is your overarching regulatory system in the body, we can start to look at the endless therapeutic potential.
Green: Being an early player in the CBD space, how would you say you've evolved over time to where you're at today?
Jaffee: Innovation. That's what really drove me to start ECS brands. Back in 2014, I originally co-founded Elixinol. After we took Elixinol public on the Australian exchange in the very beginning of 2018, there was a shift in direction away from innovation. Nearly all emphasis was placed on just doing what we're doing better – meaning improving margins. In such a new and young industry and being a pioneer, you don't get many opportunities to discover and create something for the first time. So, the past three years with ECS brands is with a heavy focus on innovation and technology.
Green: How do you think about innovation for the endocannabinoid system?
Jaffee: One of the early discoveries for me that was most inspiring, was research that evaluated endocannabinoid receptor sites, basically little keyholes for cannabinoids to perfectly fit in – that are made for cannabinoids. When evaluating the number of receptor sites in different individuals experiencing stress and illness it showed there was a higher concentration of receptor sites in those that were sick and experiencing systemic stress. To me, that was that was powerful because if that doesn't communicate the body's need for cannabinoid nourishment to heal and restore back to homeostasis as a natural and involuntary response really motivated me to play a part in getting quality cannabinoid products out to the masses and specifically those in most critical need. Our first interaction with cannabinoids is in mother's breast milk, the cannabinoids that our bodies naturally produce. After breastfeeding, our diets are completely stripped of virtually all cannabinoids, leaving the endocannabinoid system starving, and likely leading to many of the most common and chronic health deficiencies that causes detriment to so many. Rather than cannabinoids, we then get introduced to pharmaceuticals. The writing is on the wall – this must get accepted and integrated into our society.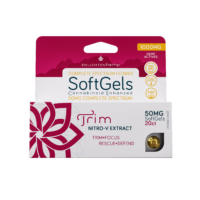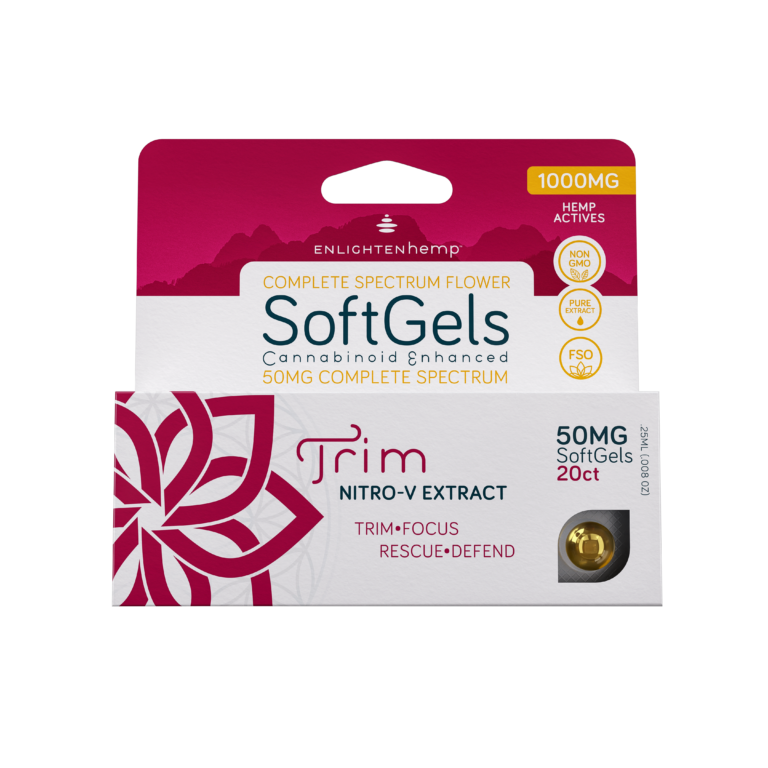 When it comes to innovation surrounding the public system it requires research and requires scientific evidence. It requires functional products because you can have all these great benefits, but if you don't have efficient and effective ways of delivering these chemicals to the body, it can almost be meaningless. It's a delicate balance between consumer appeal, functionality and efficiency when it comes to the delivery into the body. We're focusing on delivery systems, making things more bioavailable and integrating other natural botanicals that react and influence the system in similar ways as there are more than just cannabis-derived cannabinoids that can create positive impact and ultimately alter the way that the endocannabinoid system can regulate.
Green: An important aspect of innovation is clinical validation. How do you think about clinical trials and designing clinical trials for products?
Jaffee: Clinical trials are instrumental and required to validate claims because otherwise, it's just speculation. Directional application without the clinical evidence to support in the appropriate way is setting yourself up for failure. Designing a clinical trial is just as important as performing the trial. If it's not set up right, it can be a waste of time and money. Trials really need to be held to the gold standard of double-blind placebo controlled and thoughtfully organized.
We did organize a clinical trial at the beginning of this year, and it was incredible. We learned so much about a unique extract of ours that's naturally rich in THCV and CBDV. We intentionally set it up to be a very broad and encompassing study. I personally wanted to see the different mechanisms and how the endocannabinoid system responded and worked together with other systems in the body. We evaluated a broad range of measurements, with complete safety tox study – blood panels to test every organ – measuring kidney enzymes, liver enzymes, ALT, AST, ALP, bilirubin, albumin, creatinine as well as cholesterol – with HDL, LDL and triglycerides, GFR and Complete Blood Count. We also measured blood sugar hemoglobin A1C and five major inflammatory markers of IL-1, IL-6, C-Reactive protein, Homocysteine and TNF. In addition to performing a full safety run-up of the product, we also measured weight, BMI, girth, questionnaires for anxiety, appetite, pain, mood and finally – we bought brand new Fitbit Versa 3's for all 125 study participants which gave us objective measurements for REM sleep, deep sleep, awake time, systolic/diastolic BP, SpO2 blood oxygen levels and daily caloric output values – which was really cool because it provided tangible objective evidence that participants weren't going out and secretly exercising. So, we had 100 people taking the product and then 25 on placebo.
Green: Was this a safety trial?
Jaffee: Yes. The primary endpoint study was safety. That's how we enrolled participants – as a general product safety study for a natural product. I decided to include a lot of additional efficacy measurements, including weight loss, measuring body mass index as well as heart rate for all the blood markers that we looked at. In addition to that we purchased brand new Fitbit Versa 3's for the entire study group, which was great because they gave us objective measurements for three different sleep readings, deep sleep, REM sleep and rest asleep as well as lower output and blood oxygen levels.

We saw everything kind of working together. We saw deep sleep improve 300% within two weeks. We saw blood sugars come down significantly from those that are considered high, pre-diabetic ranges of hemoglobin A1C. You saw inflammatory markers reduce to normal levels, with 92% efficacy, which basically just means that those who were experiencing inflammation by means of these major inflammatory markers, after 90 days, 92% of subjects were reduced to nominal ranges. So, it was really fascinating to see how, with all the different measurements. that we can correlate different objective measurements. Then, we did subjective measurements too. We had standardized questionnaires for anxiety and pain, as well as an internally developed appetite and cravings questionnaire.
Green: Based on the results of that safety study, are there particular disease states you want to target going forward?
Jaffee: Moving forward, we are interested to look at each blood sugar and Hb A1C. I think one of the most exciting and popular successes of the study was the fact that we had 100 out of 100 participants lose weight without diet and exercise. Because we incorporated the Fitbit, we were able to obtain objective evidence that participants weren't going and secretly working out. The Fitbit provided a caloric output value. It is basically an algorithm taking the number of steps taken, stairs climbed, heart rate, movement, etc. to populate a caloric expenditure value, which remained completely stable in our study population. Subjects were specifically instructed NOT to change any lifestyle behavior – specifically diet, exercise, and sleep, and that if any changes were to occur naturally that was acceptable. What this ultimately told us is that diets changed, and metabolisms increased, and we were able to support that notion with the appetite and cravings questionnaire that we had participants fill out where cravings did reduce and desire for sugary foods reduced 63%. These were questions that we internally developed for the appetite and cravings questionnaire, which were based on feedback that we received prior to the study.
Green: What are in your personal life or in cannabis are you most interested in learning about?
Jaffee: It's changed a little bit over the years. My biggest passion I would say is performance. I think the hemp plant has so much to offer when it comes to superior nutrition and healing. Once I learned about the benefits and the potential of hemp with its food applications and specific protein composition – the powerful oxygenating properties of Hemp Seed Oil, the brain health properties it encompasses, and of course the cannabinoid potential… It got me very motivated to commit myself to this plant. It wasn't long before learning all the incredible industrial applications and solution the plant also offers – such as plastics, textiles, biofuel, building materials – and as an environmental science major – learning about these amazing applications got me that much more excited, but knowing and trusting that CBD would be the first stepping stone in an industry that needs to evolve into all the amazing sustainable applications because it's all it's all very real. It will get there, but it won't be easy.
Green: Thanks Arthur, that concludes the interview.
Jaffee: Thanks Aaron