After just one month of legalized recreational cannabis, Illinois is already seeing a massive return on their investment. According to the Chicago Sun Times, Illinois has raised roughly $10.4 million in tax revenue from their newly legal market ($7.3 million in cannabis tax revenue and $3.1 million in retails sales tax revenue).
When Illinois Governor J.B. Pritzker first announced their estimated budget before the market was legalized, he predicted that Illinois would generate about $28 million in tax revenue in the first six months. The totals from January more than doubling the predicted per month revenue indicates that his office's estimates were significantly lower than reality.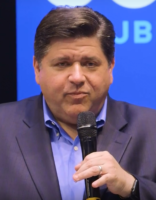 In total, dispensaries in the state did just under $40 million in sales in January, which makes it the second-largest first month rollout in the country. For reference, Illinois did $39.2 million total sales in their first month which, whereas Nevada took the #1 spot with $39.8 million.
About 35% of the tax revenue that Illinois generates will be used in the state's general revenue fund, 10% will be spent on previous expenses, 25% goes to the Restore, Reinvest and Renew Program, an initiative for unemployment and preventing violence and recidivism, and the last 30% of that revenue goes towards mental health services, substance abuse services, public education and awareness campaigns as well as a police grant program.
Toi Hutchinson, senior adviser on cannabis control to Governor J.B. Pritzker, told the Chicago Sun Times that the tax revenue from legalization is to be spent on social equity and helping communities adversely impacted by the war on drugs. "Revenue raised in this first month will soon begin flowing back into those communities to begin repairing the damage done by the failed policies of the past and creating new opportunities for those who have been left behind for far too long," says Hutchinson.