Earlier this week, the National Cannabis Industry Association (NCIA) published its recommendations for improving environmental sustainability in the cannabis industry. The report, titled Environmental Sustainability in the Cannabis Industry: Impacts, Best Management Practices, and Policy Considerations, was developed by their Policy Council along with experts in the field of environmental sustainability.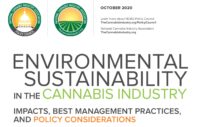 The 58-page report is quite comprehensive and covers things like land use, soil health, water, energy, air quality, waste and the negative effects of an unregulated market. While the report goes into great detail on specific environmental policy considerations, like recycling, water usage, energy efficiency and more, it makes a handful of overarching policy recommendations that impact environmental sustainability on a much more macro level.
The report mentions developing a platform for sharing information in the national cannabis industry. The idea here is that information sharing on a national scale for things like energy use can be used as a communication tool for regulators as well as a tool for companies to collaborate and share ideas.
The second more overarching policy recommendation the NCIA makes in this report is "to incorporate environmental best practices and regulatory requirements into existing marijuana licensing and testing processes." This would help streamline and unify regulations already in place and keeps sustainability in the discussion from the very start.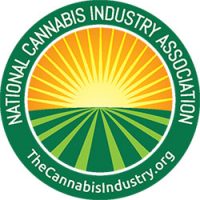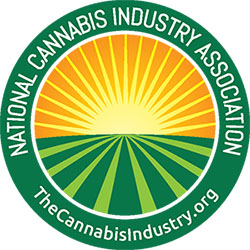 The last major policy recommendation they make is for incentive programs. They say that governments should incentivize cannabis businesses to operate more sustainably and "prioritize funds provided to businesses where barriers exist to entering the market, such as small- or minority-owned businesses." The report adds that this could essentially kill two birds with one stone by promoting environmental sustainability and diversity at the same time.
Kaitlin Urso is the lead author of the report and executive project and engagement manager for the Colorado Department of Public Health and Environment. She says that these policy recommendations were designed to benefit everyone. "A successful, socially responsible cannabis industry will require best practices for environmental sustainability. This paper is a vital first step in that effort," says Urso. "This is important, ongoing work that will benefit everyone. The NCIA's paper on environmental sustainability is going to inform how we approach important questions related to the future of the cannabis industry."