This is Part One of a four-part series discussing European cannabis regulations. Part One serves as an introduction. Part Two, coming next week, will analyze the differences between the UK, the EU and the US. Stay tuned for more.
---
As I walk through any European cannabis expo – events like Cultiva Hanfexpo, Cannafest Prague or Spannabis – it is easy to be struck by the differences to those in the U.S. First, there are no THC products, nor are there any CBD food products such as drinks or confectionaries. This is because of the EU Novel Food regulations: "which applies to any food stuffs not commonly used for human consumption before 15 May, 1997."
As a result, American CBD manufacturers – with virtually no regulation of cannabinoid infused products – have an enormous advantage. In the EU, any "novel food" must be tested and proven to be safe for human consumption.
Still, hemp was not always considered "novel." In 1997, hemp plant products were considered outside the scope of the regulations EC 258/97." And more specifically, "that hemp flowers … are considered to be food ingredients" (e. g. used for the production of beer-like beverages). Hence, not 'novel.'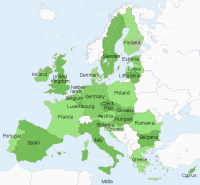 So, right until the end of 2018, nature more or less aligned with the legal establishment, and many products made it safely to market because extracts of cannabidiol (CBD) were considered 'novel' only if the levels of CBD were "higher than the CBD levels in the source of the plant itself: Cannabis sativa L."
However, in January 2019, the catalogue entries for "Cannabis sativa L." were updated, such that even a naturally occurring level of cannabinoids are now excluded. For the industry, this was a frustrating turn of events, affecting any and all food products to which CBD might be added – confectioneries such as gummies, brownies or cakes, but also includes oils and tinctures containing CBD extracts and other cannabinoids.
Technically, all products on the EU market containing natural CBD or an isolate or distillate are illegal. So, the industry has been playing a cat and mouse game, where consumer labels display vague information or simply state 'not for human consumption'. The result is a well-developed gray market, that hinges on benign authorities in your jurisdiction.
Sometimes, a producer is able to convince authorities that their product is allowed under Article 4 submission, whereby the producer claims that any CBD content in the food is naturally occurring and a traditional food.
Article 4 is a provision of the Novel Food Regulation (EU) 2015/2283 that allows an operator to check with the national authority on the status of a particular food before bringing the product to market. In the framework of this EU regulation, the operator checks whether the food is traditional or novel. If the food is considered traditional, then the food can be placed on the market immediately. But, if it is novel, it requires a Novel Food authorization.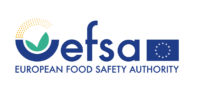 Good news emerged on June 2, 2023, where in the EU, it has been agreed that once again, hemp leaves are considered a traditional food and are no longer considered Novel. Hemp leaves and tea can be marketed in the EU without further hurdles, but this does not include extracts.
In the case of extracts, CBD isolate and distillate are Novel, not traditional, and a firm must provide toxicology reporting. Both EU and UK law provides that any product containing a CBD extract placed on the market falls under the Novel Food regulations. Ultimately, tests must verify with a high degree of certainty whether CBD is safe to ingest in any amount. And how much is safe before changes occur to internal organs such as the liver or reproductive systems. The FSA will verify results in the UK, while the EFSA is responsible for the EU. 
In the EU, the EFSA will send their final recommendation to the EU commission for approval, where after a 27-member vote, the item will be added to the Novel Food Catalogue. Approval at the individual state level, is next to impossible to acquire, for example, Austrian law states: "Oils/extracts containing cannabinoids placed on the market as such or in foods are considered novel foods and must be authorized in the EU." No such approval is currently available. Placing it on the market is therefore not permitted.
No ambiguity there!
Some EU countries, such as Greece for example, appear more lenient and others not, but it is retail that is first in line for fines if an investigative authority walks in the door. The situation is certainly nerve-wracking, and having suffered through several of these AGES investigations, I closed my store as a result. Others have had similar experiences. One large retail chain owner reported that he fears the check by the authorities, as each one leads to a fine of some sort, or the demand to remove products. Without notice, he says, the health authorities could decide on even harsher punishments such as larger fines or even removing his business license. Then what, he wonders?