Reports estimate that up to 8 million people in the UK use CBD for its variety of wellness benefits. The market is currently worth £300 million, a figure which is expected to more than triple in the next five years.
Sales of CBD already outstrip those of Vitamin C at £301 million vs £119 million and given that almost 90 percent of users in the UK purchase CBD online, new investments into omnichannel and e-commerce capabilities are likely to lead to even more growth.
Yet, for all this excitement, the truth is the UK's CBD industry is facing a bit of a roadblock.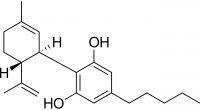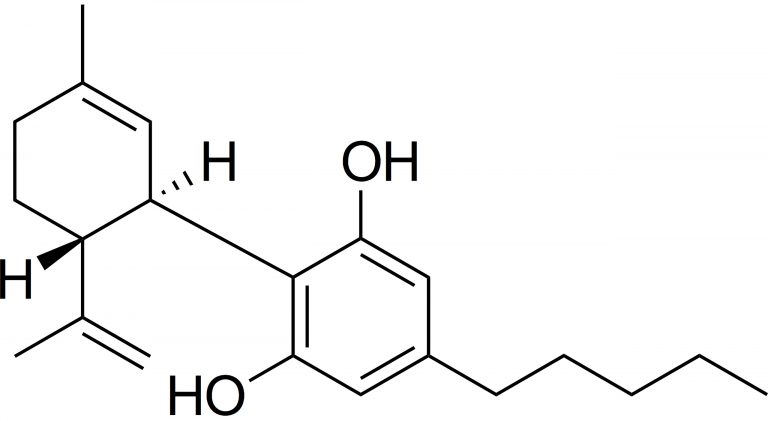 Until this year, CBD has been in a period of regulatory uncertainty and the industry faced understandable criticism when high profile cannabis probes found that over half of the most popular CBD oils did not contain the amount of CBD promised on the label. On February 13, 2020, the Food Standards Agency (FSA) unveiled new plans to better regulate the industry and announced a deadline of March 31, 2021 for the submission of a valid application for novel food licence for businesses selling food and food supplements containing CBD in the UK. Contained in the announcement was a warning to all CBD companies that failure to comply may result in products being taken off the shelves.
Consumers are also advised by the FSA to "think carefully" about taking CBD, and not to consume more than 70mg a day, making the UK the first country in the world to set recommended limits for CBD consumption, despite no scientific basis for the 70mg recommended limit.
Whilst it is undeniable that the CBD market requires some form of regulation and standards need to be raised for CBD products, to ensure consumers are receiving safe, legal and quality products, this will be a complex and costly process. CBD companies, particularly smaller CBD brands, will need to ensure they have the necessary infrastructure, expertise and resources to meet this deadline.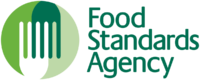 The deadline is fast approaching, and no extension has been granted despite of the difficulties caused by COVID-19. This will put all businesses under pressure, as the process for applying for Novel Food status requires supplying a large amount of data from rigorous testing. For larger players, this will likely be nothing more than a costly inconvenience, but for smaller, nascent businesses, these costs may put their longevity at risk. There are hundreds of CBD start-ups which have done great work to future-proof their businesses and create safe, high-quality products. Now, instead of preserving costs to try and stay afloat during the pandemic, these businesses must put a significant amount of precious resource and funds into finalising their applications in time.
Improving end user confidence in CBD products and understanding the process from seed to shelf is crucially important in this developing industry, however, I firmly believe these regulations are suffocating the market. I fear that on April 1, 2021, many smaller firms who haven't managed to achieve Novel Food status yet have a superior product, will suddenly find themselves unable to legally trade.
On the other hand, there is the argument that the FSA ruling may increase the importation of CBD products from firms based outside of Europe. So far, the large cannabis firms in North America, which have the budget and expertise to meet FSA standards, have held back on importing CBD products to the UK. This may well have to do with the slightly dubious legal status CBD has so far had in the UK, so it will be interesting to see whether this changes in April next year and which players will enter the market. The CBD market will continue to grow and diversify but it will be essential that this leads to increasing consumer choice rather than confusion.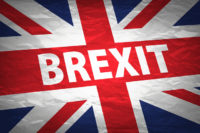 In my opinion, the only way the UK will be able to fully harness the potential of CBD is to create an independent, self-sufficient industry that not only helps consumers but contributes to the wider economy through jobs, skills and investment. The pandemic has done well to put a spotlight on the huge access issues cannabis patients face in the UK, bolstering the case to 'onshore' the industry.
Whilst this would require a streamlining and simplification of the licensing laws around growing cannabis, the development of a UK-based industry would have endless benefits. Not only would medical cannabis patients see improved access to their medication, CBD firms would no longer have to ship oil in from the dominating wholesale nations such as Poland, Czechia and Italy, this in turn having huge economic benefits. The development of a UK industry should involve the creation of a new regulatory system specifically designed for cannabis products and preferably for a new regulatory body, similar to the Office of Medicinal Cannabis in the Netherlands, to oversee all cannabis regulation, licensing, importation and approvals. This would mean a move away from the current solution of forcing CBD products into the Novel Food category and subjecting them to inappropriate regulations which will soon begin to smother the market with unnecessary red tape.
People are increasingly turning to more natural health and wellness solutions, so as Britons become better informed about CBD products and as the market matures, demand will certainly increase. Yet with both Brexit and standardisation of cannabinoid regulations occurring in parallel, the future and scale of the CBD market is still to be determined. A huge UK market could potentially help push it in a positive direction, facilitating processes for CBD producers.
The cannabis industry is resilient and until this point, has managed to grow at an exponential rate despite regulatory uncertainty. As acceptance and demand continues to increase, so the case for an independent UK industry will strengthen and regulatory roadblocks finally overcome.