For me, the opioid epidemic was never a theoretical crisis. The mounting lives lost to overdoses weren't just numbers in news reports to me, but names. A high school lab partner, little league teammates, a cook at my first restaurant job and others in my hometown were lost to the epidemic. By the time I graduated high school, seven people in my life died due to complications arising from opioid use.
What's not lost on me now, after earning my PhD in plant biochemistry and founding a startup focused on bringing consistency and scientific credibility to the cannabis industry, is how a stigma around medicinal cannabis seems like such a contributing factor in their deaths.
Cannabis, although fully illegal in only eight U.S. states, still qualifies as a Schedule 1 drug on the federal level, legally equivalent to LSD or heroin. Crystal methamphetamine and cocaine as Schedule 2 drugs have lower penalties and even have federally approved medical applications. This is where we've failed as a broader scientific community.
The reason is this: Medicinal cannabis produced from the same genetic replicates, but grown in separate locations, or even different seasons, will possess different bioactive compounds. In short, their effect on patients will be different depending on the various bioactive compounds produced by the plant. Prescription medications do not come with that major caveat.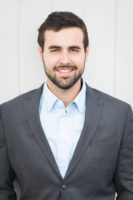 There's a quality assurance problem, compounded by a lack of science that's been shackled by the criminalization of cannabis since 1937.
We do know that the primary benefits of cannabis are three-fold: First, there's pain management, as 28 well conducted randomized clinical trials (RCTs) have documented that cannabinoid agents are effective analgesics for chronic pain. Second, while potentially psychologically addictive, so people may desire the "high" produced by cannabis, THC is not chemically addictive and does not create a biological desire for the drug, much like the craving induced by the absence of, say, cocaine or heroin has on regular users. And finally, patients cannot overdose.
As a scientific community, there are three things we need to start doing today to change the narrative around medicinal cannabis and help bring this safer alternative therapy to more people. We need to provide a larger body of evidence about the benefits. We need to drive increased consistency in cannabis products themselves. And we need to confront stigmas rooted in misinformation. The sooner we can succeed here, the sooner we can hope for a day when we see fewer devastating opioid overdoses and deaths.
I am driven by a vision for a future when people can have access to safe, trusted and consistent cannabis for their medical and recreational uses, and we as a society are able to fully realize the therapeutic benefits of this amazing plant. As scientists, my colleagues and I are committed to doing our part to bring the credibility and advancements that will help this vision become a reality.
Using tools rooted in science–including functional genomics and secondary metabolite pathway expression profiling–cultivators can learn to fully "know" the plants they grow and hone in on producing the same bioactive compounds and in the same ratios that show medicinal promise. Cultivators can learn the genetic effect that their facility has on their genetics and why those genetics lead to a different chemical profile when grown elsewhere. Together, we can identify the driving factors of what makes a variety help with whatever ailment you are trying to treat.
I'm buoyed by data that shows states that have legalized and provided access to recreational cannabis have between 20% and 35% fewer reported opioid deaths, and lower rates of opioid prescriptions. But more needs to be done. I plan to become a more vocal voice, advocate for sound science, consistency in medical cannabis and better access to natural plant-based medicines without the stigma of yesteryear.
The time has come for our policy makers to step up. We cannot afford to just be observers when the cost of remaining on the sideline is measured in lives.