Jushi Holdings is a large multi-state operator with a massive national footprint and a presence in key markets, including Pennsylvania, Illinois, Virginia, Massachusetts, Nevada, Ohio and California. 
About a year and a half ago, Aaron Green interviewed Andreas "Dre" Neumann, Chief Creative Director of Jushi Holdings to learn about his journey to the cannabis industry, Jushi's market presence, brand development and key trends in the marketplace. 
This time around, we're checking in with Neumann to hear about his progress since the last time we spoke. In this interview, we delve deep into the world of creative influence, brand building, technology, what Neumann is working on now and what he is excited about in the future. 
Cannabis Industry Journal: It's been a while since our readers have heard from you. What's new at Jushi? What Are you currently working on? 
Dre Neumann: When I joined Jushi, we were building the foundation and laying the groundwork for a lot of the things we're doing right now. One of them of course is our online pre-order platform. We have been focused on connecting all the dots in our vertically integrated markets to make sure our retail experience is really fine-tuned and represents what a diverse range of cannabis consumers find helpful and truly enjoy. In my time at Jushi, I have gained a much better understanding of the average cannabis consumer through constantly analyzing data from our retail spaces, and I very much look forward to analyzing more robust data that's coming in through our new smartphone app.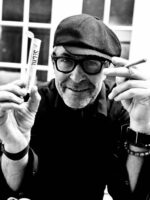 The data we have now is allowing us to look at what product developments are most important for us to move forward with and what product categories we should be focusing most on. Because we may be on the cusp of a recession, the consumer value of our product is that much more crucial. With the introduction of new categories of fast-acting edibles and unique and exciting genetics and types of flower, we are paying close attention to how we can innovate in ways that will both excite our current customers and attract new customers to our brands. 
Jushi is interesting because the company really came together from two key pieces: the first being our strong financial and management backbone, and the second, the powerful creative team that I am a part of. We have such a special focus on the quality of products, with the goal of creating high-quality and consistency across our house of brands.
We have had a lot of acquisitions, which have played out very successfully over time, but early on, through these acquisitions, we found there were products and procedures that weren't up to our standards. It takes time to fix those things from a quality, genetics and consistency perspective, and I'm thrilled to say we're really getting there. Notably, we felt the need to improve our edible fruit chew brand, and we poured a ton of time into reinventing and relaunching simple, but high-quality, organic, 100% real-fruit chews. 
Now, we are really seeing the value in our three retail brands and the unique attributes of our branded flower, pre rolls, vapes and edibles. Also, we have been really focusing on improving sustainability as we move towards using much more sustainable, standardized mylar packaging across our product suite. This packaging not only reduces our carbon footprint, as mylar is a much more sustainable, recyclable and lightweight material, but also offers us more real estate to express Jushi's personality through artwork on packaging and allows us to display our products with a larger presence in stores. 
CIJ: You mentioned Jushi's new app and you sound so excited about it. Tell us more: how are you using the data to analyze what your customers want?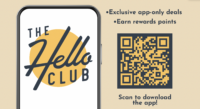 Neumann: When we were building our online platform, we knew we needed to better understand our customers. What we found was that the most important marketing tools in cannabis are promos – specifically promos through text messaging. Our loyalty program has become our biggest channel to reach consumers, as we have over 200,000 people we can reach with a simple text message. The big problem with texting campaigns, however, is that mobile phone carriers can limit your deliverability if you don't have the right verbiage and messaging. So working with and figuring out how to deliver the right message to our customers can be very challenging. 
Our smartphone app, The Hello Club (THC), came about as a natural progression of our customer loyalty program. Our team has a lot of experience working in UX and UI, so we were able to dive right in and build the app through Apple. We really took our time to build something that would add value to our customer, and it's paid off. For instance, starting out we launched an exclusive weekly deal only available in the app. So, guess what happens? Just yesterday, on the 15th of November alone, 11,000 people downloaded the app.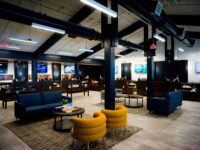 The app will be something that we play around and experiment with as more and more customers download it. It provides us with a platform to be creative and have fun with our customers, where we can launch exclusive events and strain drops and grant exclusive access to our products before they're available to the general public. 
The Hello Club was completely designed from scratch. It allows customers to choose their local, preferred store, with the ultimate goal of it becoming the central hub of their cannabis needs. The data we get from the app is so vast and there are so many opportunities on the horizon – we have only just scratched the surface. In the future, as we look to enter new markets, we're excited to utilize the customer data from our app to guide us in deciding what to sell and where and create unique retail experiences tailored to each market. As we're just in version 1.0, there's tons of untapped potential ready to be unearthed and applied. 
CIJ: Around this time last year you said that PA was the most important market for y'all. Tell me about the states that Jushi does business in. Are you paying particular attention to any market more now given the midterm elections?
Neumann: Yes, so Pennsylvania is still our most important market today, mainly because we have so many retail locations in the state (18). Pennsylvania is interesting because it's also the site of Jushi's first acquisition ever. I think the inevitable move from medical to recreational in the state will be extremely significant; it will be one of the greatest transitions in cannabis history. Because of our footprint and brand presence in Pennsylvania, we are in an excellent position for when adult use comes online.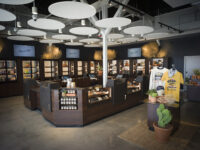 We call Virginia the sleeping giant because it's a market we have really cornered. We will have six stores in northern Virginia, close to Washington D.C., in areas with large populations, very diverse demographics and a lot of young people. Our retail locations in the state are freestanding buildings with ample parking – key attributes that benefit customers and lift sales, as we found from the data we collected in Pennsylvania. Virginia has incredible potential because we have made such a formidable early presence with our vertically integrated, IKEA-sized grow operation there. We have applied our findings from other states to Virginia, and we're thrilled about the opportunity for us to showcase high-quality products in this market. 
California is such a tough market to be in, as it's the most competitive cannabis market in the world, with some of the most discerning customers, so operators often fear entering the market. But it's proven to be great for R&D for us, and we continue to learn how to navigate and work in this competitive market through our Palm Springs, Grover Beach and Santa Barbara retail locations. By necessity, we've been particularly creative with our marketing and operational strategies to carve a place in the market; we have to show people we have better products and a better experience, which is very difficult with stringent regulations in places like Palm Springs. So California, for us, continues to be a proving ground where we are learning how to be as competitive as possible, and this benefits Jushi as a whole.