I have heard everything from "No one in their right mind would spend the energy in Europe when the U.S. has the most developed infrastructure in the world and $13 billion in sales" to "Is it even legal there?". And yes, when you come from the West Coast cannabis world, it's hard to imagine anywhere else but the West Coast of the U.S.A. 
Europe has taken an infrastructural leap forward by starting off the pharmaceutical, medical and GMP supplements path. As an American-European from the West Coast cannabis world, remembering how the U.S. started/progressed, remaining patient and stretching the grey matter crossing the thresholds of pharmaceutical manufacturing, is serious.
Costs to Do Business
Which country you choose to begin operations in decides if cannabis is more or less expensive cap-x and opp-x to the U.S. And don't forget the Euro conversion. Clearly, working near main cities like Berlin and Geneva will be expensive both for land and competition for talented staff. I chose Portugal, which greatly reminds me in terms of geography to a mini-California on the coast of Europe. Portugal also boasts the most progressive cannabis rules and is home to large cannabis producers like Tilray and Clever Leaves paving the way in the EU market. Greece is also one of our top locations, due to being cannabis friendly and another coastal country with great talent and reasonable costs to live and operate. 
Excitement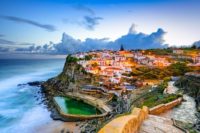 All of Europe is buzzing with cannabis. Somai Pharmaceuticals tracks over 387 star-ups in cannabis around Europe, South America, Australia and Asia. The excitement when Colorado first announced cannabis legalization in 2014 is the same feeling in Europe now. Most groups are collaborative yet guarded at the same time with the uncertainty of how EU cannabis plays out. Patient demand exists, and similar government wills are at play, but all in the direct backyard of big pharma. 
Right now you see huge companies that will always exist and small companies that will always be a part of competition. It's likely that Europe will shake out to be 30% large to medium company mix and 70% medium to small companies. So, the feeling of room for everyone exists there. This is not surprising considering the legal market in the world is $17B in sales while the illegal market is estimated at ten times that market. And new demographics from around the world are opening up to cannabis for pain relief, sleep and other ailments for new age groups. 
Brand New Infrastructure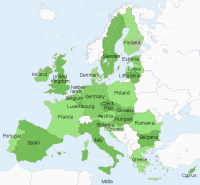 Conforming to standard guidelines like pharmaceutical manufacturing, GMP supplement manufacturing and GACP farming is just plain normal. U.S. state-by-state expansions really missed the boat on this, and state rules without federal guidelines aren't good for businesses left guessing or consumers. Eventually, with federal legalization, some infrastructure rebuilding will be needed to conform to standard procedures. I am unsure if the systems are even capable of handling tens of thousands of operating facilities with or without regulation, but starting off at the highest level of pharmaceutical grade is a good way to build consumer and regulator confidence. Learning pharmaceutical and supplement GMP manufacturing is a precise and studied endeavor coming from the U.S. cannabis market. The US hemp industry is embracing this on a supplement level. I now curl up to online courses and formulation books.
In time, all of Europe's 741 million population will have access to cannabis related products. With standardized processes, new infrastructures and good-old fashioned entrepreneur energy Europe will be a massive market. Sure, the early adopters will need to struggle through regulations and rule creation, but the lifestyle in Southern Europe is the envy of West Coast USA, where laid-back lifestyle and organic food is the minimum standard.