In the regulated cannabis sector, retail shrinkage is a concern as business owners must navigate tight regulations in an often cash-only environment combined with the usual causes of retail shrinkage, including theft and inefficient operations.
Retail shrinkage occurs when a company loses inventory from causes other than sales—and it's a problem that costs companies $100 billion annually, according to the National Retail Federation's (NRF) 2022 National Retail Security Survey (NRSS). The cannabis industry is not immune.
Utilizing Technology to Combat Retail Shrinkage
The 2022 survey estimates that 65% of inventory loss is due to theft, a trend that is expected to continue with the rising cost of goods. Other factors may include administrative and human error. Nearly half of the retail respondents reported an increase in technology spending to combat these threats.
In Q1 of 2023, Proteus 420, an online enterprise resource planning (ERP) system for highly regulated industries, including alcohol and cannabis, saw a substantial uptick in POS software requests, in part attributed to the need for additional automation and auditing tools in order to more easily and accurately monitor and control inventory.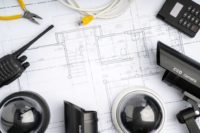 In the cannabis industry, along with a challenging regulatory environment, retail businesses are facing declining sales. Loss prevention is where dispensaries can protect their bottom line with a targeted approach and the right system in place.
How can cannabis businesses do this? By avoiding antiquated spreadsheets and by having the ability to quickly analyze vast amounts of data. Business owners should be proactive and utilize technology, such as a quality ERP system, to mitigate risk and safeguard inventory.
When choosing a software provider, cannabis retailers should focus on systems that offer day-to-day support and emergency assistance, and systems that can seamlessly monitor employees, cash and inventory. Software, and employees who work with it, should also be able to track and trace compliance, identify suspicious transactions and look at data from multiple locations. Detailed reporting is crucial from a compliance perspective.
Loss Prevention Practices
Because cannabis is a heavy cash-only industry, having the right tools to monitor the physical cash as it moves through your business is necessary to prevent loss. This is done with cash drawer-specific transaction tracking, employee module access, and the ability to open and close drawers at the employee level.
Here are some of our top loss-prevention tips:
There should always be multiple eyes on cash and products. Managers and assistant managers should always verify counts of cash and products as a check and balance measure.
Make sure employee access to your POS or operational system is granulated. This means that different positions have varying levels of access and capabilities.
Have a solid inventory auditing process. To stay on top of this, make sure that your staff and system can do spot inventory audits and can track the audits long-term.
Have physical security measures in place. This can include security cameras and alarm systems and a dispensary designed to keep inventory strategically placed.
Build a workplace culture that empowers employees to feel ownership in their work and feel accountable for loss prevention in their This includes emphasizing the policies and procedures needed for loss prevention, including consequences for theft. This culture is not an overnight process but develops over time.
The Right Employees Make a Difference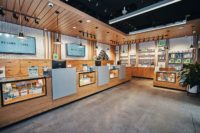 In addition to the right technology and prevention practices, the first line of defense against product or cash loss is your employees. From your budtender to your general manager, you need to make sure the right people are in place in the correct positions for fair compensation.
Some questions you can ask yourself during the hiring process include:
Do they have the right experience for the position?
Are they motivated, flexible, detail-oriented, team players?
Are they passionate about cannabis and want a future in the industry?
Have you checked their references?
Things move fast in the cannabis sector – are they willing to learn new skills?
Once you have the right people, do they have the standard operating procedures (SOPs) needed to do their jobs? If not, it's time to create them.
When it comes to loss-prevention, you must trust that your cannabis point-of-sale and operations ERP system will monitor and provide the needed reports. You can also make sure there are additional measures in place to prevent retail shrinkages, such as empowered employees and solid loss prevention practices so that your inventory and cash stay right where they belong until sold.