Cannabis sold between August and December of 2016 is being voluntarily recalled by Organigram, a Canadian cannabis producer, due to the detection of unapproved pesticides, according to a press release. Organigram is a licensed medical cannabis producer in Canada, which received an organic certification back in 2014 by ECOCERT, a third-party organic certification organization based in France.

Organigram and Health Canada deemed it a Type III recall, meaning "a situation in which the use of, or exposure to, dried marijuana, fresh marijuana or cannabis oil, marijuana plants or seeds is not likely to cause any adverse health consequences," according to that press release. They don't know how the products were contaminated as routine use of pesticides is barred under their organic certification. Organigram is cooperating with Health Canada to conduct a full investigation to determine how the cannabis was contaminated.
About a month before Organigram's recall, Mettrum Health Corp., a Toronto-based licensed medical cannabis producer, voluntarily recalled medical cannabis products that might have contained trace levels of pyrethrin, an insecticide not approved for use on cannabis, but generally regarded as safe with a low toxicity. That press release only mentions the detection of pyrethrin and downplays the health effects. "While the ingredient is not harmful and there is no negative effect on product quality and safety, we are doing everything possible to ensure client satisfaction and confidence is upheld," says Michael Haines, director and chief executive officer of Mettrum Health Corp.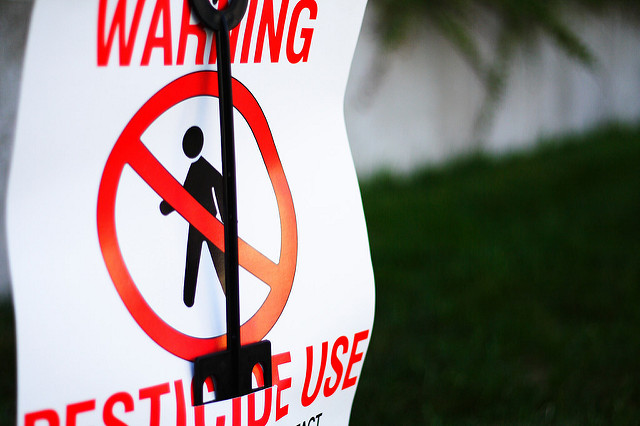 Reporting in an article last week, The Globe and Mail discovered that Mettrum's recall included lots where they detected trace levels of Myclobutanil, a hazardous and illegal pesticide that is banned in a number of states as well. Myclobutanil has been discovered as the culprit in a slew of pesticide-related recalls in Colorado and Washington.
But Mettrum's updated press release doesn't include any mention of Myclobutanil. Health Canada also didn't make any public disclosures addressing the detection of Myclobutanil. The Globe and Mail only found out that the recall included the banned pesticide after asking a Mettrum employee.
Tegan Adams, business development manager at Eurofins-Experchem Laboratories, Inc., a Toronto-based GMP testing lab, indicated that while the regulations are clear in their statement on zero tolerance for pesticides- reasons for inconsistent testing results are in part related to variations in rigor of testing methods available to monitor for pesticides in cannabis. "Licensed producers do not have to release routine test results to the public," says Adams. "There is a group of us, inclusive of representatives from licensed producers (LPs), working on proposing a new federal cannabis accreditation standard that would make testing results, grading quality, DNA and a few other things public for each cannabis batch legally released to the public to be accredited. Making information like this public would help remove a lot of consumer scrutiny on LPs, as it currently exists in the marketplace. Most of them care so much about their products and patients, they work very hard to create safe quality products"
According to Adams, routine pesticide testing typically scans for roughly 100 pesticides. She says a more rigorous test could scan for 500-700 different pesticides, a more accurate representation of what's on the market. Adams says the regulations have zero tolerance for any detection of pesticides, not necessarily an action level for what is a safe amount to be present.
More research is needed on the smoking and inhalation aspects of pesticide products to say what is safe and what is not. "There are different methods available to test for pesticides, and SOPs to follow to avoid their application," says Adams. "But if a licensed producer chose a testing method that doesn't for some reason cover a pesticide they are later found to have on their product, that could present the need for a recall if Health Canada or another entity were to somehow to detect it using a different method."
Health Canada determined both of those recalls to be Type III recalls. Both companies said they are cooperating fully with the regulatory body. By embracing the proposed new cannabis testing accreditation standard, Health Canada could remedy the testing methodology discrepancies and require a greater level of transparency.