Cannabis testing is important for both operators and consumers, but there are some differences in what is important to each group. Obviously, safety and efficacy are important to both. Cannabis is primarily tested for safety reasons to ensure that consumers are receiving a product that is safe to consume and accurately labeled. In addition, consumers may look for a potency they're used to consuming or a certain terpene profile that gives them a desired effect. Cannabis operators, on the other hand, use testing results to improve their processes and to monitor product quality versus state specific regulatory requirements that could cause their products to pass or fail.
What cannabis operators need to understand about cannabis testing results
Historically, there was an education gap on the side of the operators when it came to interpreting results. The regulated cannabis industry is still quite new and cannabis operators were initially focused on getting products to market. While there was always a focus on regulatory compliance and safety, the same level of quality control that existed in other regulated industries like food production seemed to lag. That has changed as operators have become more sophisticated and are hiring experts skilled in interpreting results and quality control. For a laboratory, hiring scientists with a regulatory background offers the operators the experience needed to ensure they're getting accurate results that are easy to understand. This has led to more meaningful collaboration between labs and operators who work together to understand what test results mean to their processes and business operations.
A common problem is that some operators see testing as just a speed bump. This doesn't have to be the case. Third-party testing is an integral part of getting safe products to consumers. Businesses need to find a lab that understands their objectives and knows how to support the manufacturing and production cycles. Establishing a testing protocol with a lab will help ensure that there are no surprises and that products can be tested and sold as quickly as possible.
Now that operators and labs are speaking the same language, the challenge becomes translating that information into a consumer-friendly format. Consumers don't necessarily need (or want) to explore the minutiae of every tested analyte, but they can easily grasp high level results in the form of charts and graphs. Translating the testing results into an easy-to-digest format allows consumers to better understand the products they are buying.
What are the main components of test results cannabis businesses should look for?
The first and most obvious results to look for is what was tested and if any tests delivered a failing result. A failing result is determined by comparing the tested values against the state requirements. If a product has failed testing in any area, operators will need to work with the lab and their internal teams to determine exactly what the issue is and if it can be rectified. Failing of any state required test (pesticide, microbial, metals, ….) means the product cannot be sold in its current form. Depending on the state, failing results may be required to be confirmed by another lab, processed further to remove the failing contaminants or destroyed. The production cycle to grow, process and manufacture cannabis products can take anywhere from 120 to 160 days with many different processes and handlers. Despite attempts to control all the variables that impact final product quality, failing tests do occur.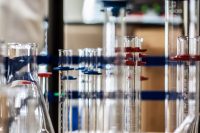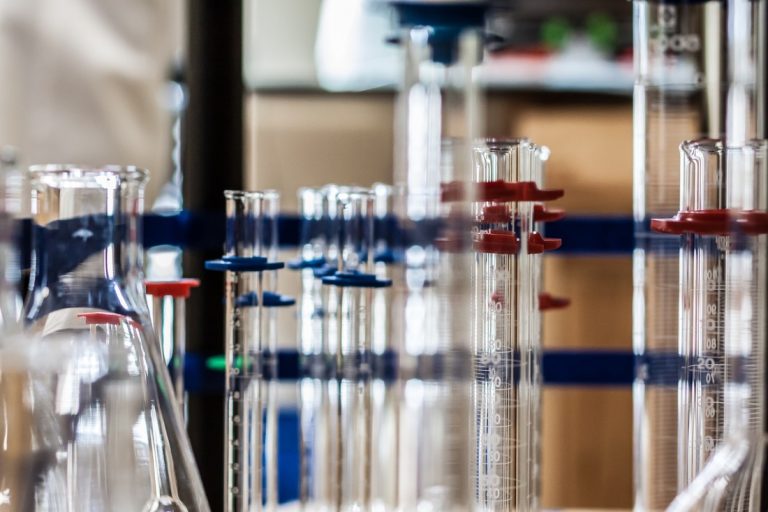 Once businesses have passed the state-required testing, the remaining tests are focused on product characteristics including potency and terpene profile. The potency of a product measures the levels of cannabinoids and influences both production and marketing decisions. Lower potency flower may be extracted for distillate products while higher potency flower will demand a higher price and will most likely be sold as flower or processed into concentrate products. Cannabinoid profiles go well beyond just CBD and THC. Understanding the full cannabinoid profile of a product is an important factor in how it can be marketed, and how it will be used.
The terpene profile of a product is also quickly becoming just as important to medical and adult use consumers. Terpenes play a major role in the effects that consumers experience with cannabis products. In the past, consumers relied heavily on strain names to purchase products that they believed would give them the effects that they were looking to achieve. Moving forward, we believe that consumers will be more interested in a product's terpene profile given the strong influence that terpenes have on effects. In states like Nevada, cannabis businesses put terpene profiles on their product labels and cannabis consumers are starting to select products based on terpenes rather than raw potency numbers.
What is the most important factor in cannabis testing results?
Trust is the most important factor when testing cannabis. Operators need to trust that their lab is providing consistent, accurate and timely results. Consumers need to be able to trust what they read on the certificate of analysis, and they ultimately need to trust that the products they buy will deliver the effects that they expect.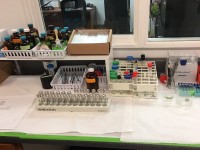 The easiest way for businesses to increase trust in their products and testing results is transparency. When there is transparency from the testing lab to the business and customers, it will help build trust and establish a brand for the long term.
Another important aspect of this process is ensuring businesses share the right information with consumers and educate them as to what it means to them. Information overload, without explanation, will only lead to confusion. It's important to educate employees, especially those interfacing with customers, on how to interpret and explain test results in a way that consumers can understand.
It can be challenging to translate highly technical test results into consumer-friendly language but being able to do so will enable businesses to build a stronger relationship with customers. This isn't something that businesses need to figure out by themselves. Rely on your trusted lab partners to help design and deliver easy to understand, consumer friendly certificates of analysis. Consumers want to be educated and understand what is in their products, and how the products will work for them. Trust, transparency and education will help cannabis operators strengthen relationships and continue to grow their business.