Back in September, Nevada officials announced a state-wide investigation into how products with high levels of yeast and mold were sold in dispensaries and alleged that labs could possibly be manipulating potency numbers on certificates of analysis. Then in late November, regulators suspended the license for Certified Ag Labs, a cannabis testing laboratory based in Sparks, Nevada.
Nevada regulators issued a press release alleging that products tested at Certified Ag Labs "may be labeled incorrectly and could contain a different level of THC than what is listed on product packaging." Randy Gardner, a managing member at Certified Ag Labs told the Las Vegas Review-Journal that investigators showed up to his lab in October twice to collect samples for follow up tests.
On November 18, a state notice posted on the door of the lab read, "Registration and License Suspended," according to the Las Vegas Review-Journal.
After that, Gardner fired back. In a statement sent out shortly after, Gardner said they were accused of lying about THC test results to the Department of Taxation (the agency that regulates cannabis in Nevada).
"The state's decision to suspend and potentially revoke our license came without warning," says Gardner's statement. "This accusation is as baseless as it is appalling, as we have been completely transparent with the state at all times. We take this matter very seriously, and based on my over 30 years of laboratory experience we believe these allegations unconscionable at best."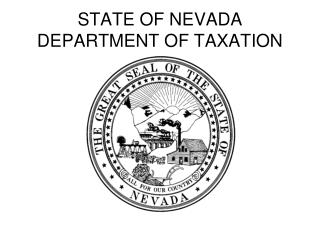 "The state came in for their audit then came back and suspended our license without us having a chance to further clarify or refute their findings," the statement reads. "We hope the state appreciates that a business and its employees' livelihoods and reputations are at stake. We are pursuing our options and all legal and equitable redress will be on the table."
The Department of Taxation, which isn't releasing any more information currently, says they found "inaccurate and misleading" potency test results, once they tested the samples collected from Certified Ag Labs.
This isn't the first time Nevada regulators have suspended lab testing licenses. When Nevada legalized adult use sales and the market became operational back in 2017, the state suspended a lab's license in September of that year. Then in late 2017, Certified Ag Labs and another lab had their licenses suspended for "not following proper lab procedures and good laboratory practices," according to Stephanie Klapstein, spokeswoman for the Department of Taxation. Those licenses were reinstated in January of 2018.