As of today, Arizona is the only state in the country that has legalized medical cannabis but does not require producers to test their medical cannabis. States throughout the country that legalize medical cannabis routinely implement regulations that require third-party, independent lab testing to protect patient and consumer safety. Arizona legalized medical cannabis for a number of qualifying conditions back in 2011, but still has no measure like other states to protect patient safety.
Lawmakers in Arizona now have the opportunity to change that with SB1494, which passed unanimously through the state's Senate back in March of 2019. According to the Arizona Cannabis Laboratory Association (ACLA), the bill awaits action in the House of Representatives. The ACLA says in a press release that "supporters of the bill are calling on lawmakers to move on a bill that unanimously passed in the Senate earlier this year." The bill would require producers to use independent, third-party labs to test cannabis for things like harmful toxins and molds.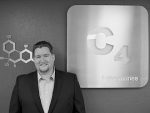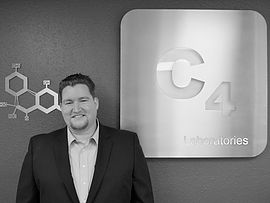 According to Ryan Treacy, co-founder of the ACLA and CEO/Founder of C4 Laboratories, the ACLA was formed for a few important reasons: "We feel it is very important that we encourage and cultivate a professional and collaborative rapport among the reputable Arizona cannabis labs," says Treacy. "So that we can call upon the collective groups' years of experience to help provide insight and suggestions on how we as a group can insure the most accurate and consistent results for our clients throughout the state and ultimately their patients." Treacy went on to add that it is particularly important their collective voice be heard at the State Capitol as lawmakers work towards passing SB 1494.
"There isn't any reason to wait for someone to get sick before the legislature passes this bipartisan bill. Let's get it done!"George Griffeth, President of the ACLA, says there is a sense of urgency in passing this bill before the voters decide on legalizing recreational adult-use cannabis next year. "Everyone agrees that now is the time to be proactive to protect patients from unsafe contaminants," says Griffeth. "Currently 61 tons of medical marijuana is consumed by patients and many believe that the number of people using the medicine will continue to grow. With a ballot initiative related to the recreational use of marijuana facing voters next year, Arizona must act now to make sure standards are in place."
They say the bill has bipartisan support and many stakeholders in Arizona's cannabis industry express support for it as well. For Ryan Treacy, he is worried about patients consuming harmful chemicals and toxins. "My colleagues and I are deeply concerned that more than two-hundred thousand people who use medical marijuana could be inadvertently exposing themselves to toxic chemicals, E. Coli, Salmonella or mold," says Treacy. "There isn't any reason to wait for someone to get sick before the legislature passes this bipartisan bill. Let's get it done!"
Treacy says this bill is particularly difficult to pass because the original measure to legalize medical cannabis was a ballot initiative. That means the bill needs 75% support in both the House and the Senate in order to amend the original measure. "The passing of this bill would be a huge win for the patients and will help to ensure honesty and transparency for those that operate in the current medical cannabis program here in AZ," says Treacy. "This testing bill is also written with legislative intent to cover any and all future adult use or recreational use legislative laws or ballot initiatives. We hope to have a final verdict on this bill by end of this week or early next."