The stage is set: cannabis legalization is rolling out around the world. With legalization comes regulations and smart companies will adapt to make new requirements work for them. In the end, our shared goal (as industry, consumers and government) is the same: provide safe, high-quality, reliable products. This is where traceability comes in.
If a cannabis product isn't safe (cannabis is vulnerable to the same kinds of hazards as most food products), the reputation of the entire industry suffers. Earning public trust is the first step toward favorable government regulations. With upcoming decisions that will decide taxation and distribution, it's more important than ever that cannabis producers can react quickly if recalls should occur – and that means taking traceability seriously.
Comprehensive Traceability for Cannabis Means More Than Legality
A crucial key to producing safe and high-quality cannabis products is detailed traceability. Many states require cannabis businesses to use systems like Metrc, a technology that uses RFID tags to track cannabis from seed to sale to ensure nothing is diverted to the black market. However, Metrc focuses only on the chain of custody, not on the safety or quality of the product.
Ensuring a secure supply chain is only one piece of the cannabis puzzle. Public health hazards like toxic chemical contamination, mold growth and pathogenic contamination introduced by pests or improper employee handling need to be controlled in order to earn public trust and comply with regulations. State-mandated traceability systems don't address these imperatives, so an effective safety technology that includes traceability, in addition to mandated systems like Metrc, is absolutely necessary to complete the cannabis picture.
Automation Technology Supports Cannabis Companies' Growth and Helps With Audits
Cannabis professionals are aware of the regulatory scrutiny the industry is under and many have turned to automation technology to help stand up to this scrutiny, as well as collect and manage all the data necessary for compliance. Automating data collection pays off in several ways. For one, interconnected, real-time IoT technologies that are accessible to the entire facility 24/7 are giving cannabis businesses the tools they need to create the best possible products now, as well as providing them with the data they need to make their products even better. Since frequent audits are a part of the legalization transition, automation also makes preparing for audits and inspections a matter of minutes instead of days.
Ron Sigman, chief executive officer of marijuana compliance consulting firm Adherence Corp. and former investigator for the Marijuana Enforcement Division (MED) in Colorado, lists the most common violations for cannabis businesses that he found during more than 200 audits in an interview for Marijuana Business Daily. These violations include:
Metrc issues, especially accounting not matching inventory (too many plants or ounces of marijuana on the premises);
Security issues like lack of sufficient camera coverage;
Failure to upgrade licenses;
Improper or incomplete training of new employees.
Adopting safety and traceability concepts that the food industry developed over many decades can yield huge benefits for cannabis businessesA proper cannabis traceability technology mitigates these problems by providing notifications of inventory inconsistencies, certification expirations and more. Traceability for cannabis must be able to handle the complexities of procedures like terpene extraction and injection. With the rapid growth of the industry, it must be able to set targets and track actuals. It should track, not just cannabis plants and related derivatives, but also every other ingredient, material and packaging material used during production. There must be monitoring at each stage of production and a system in place to ensure all employee training is up to date. Preventative maintenance must be scheduled and tracked and hazards must be identified and controlled. In the event of an audit or recall, precise mass-balance calculations must be available to account for every gram of product, including non-cannabis ingredients like coconut oil and packaging materials like pouches and labels.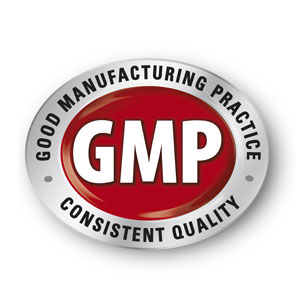 Detailed traceability can make the difference between a cannabis business keeping their license or being shut down. "You have to make a diligent effort to stay compliant 365 days out of the year, because you never know when a regulatory agency is going to come knocking on your door," says Sigman. Knowing exactly what went wrong when and where allows a company to make changes so failures don't happen again.
Higher Standards Will Be Demanded
The standard sought by most in the cannabis industry is only GMP (Good Manufacturing Practice) certification, which is actually the lowest level of certification possible in food production. With the public demand for edibles and concentrates on the rise and major retailers scrambling for seats at the table, the demand for transparency from growers and manufacturers will increase. Cannabis companies will soon find that GMP compliance simply won't be enough to earn trust and expand their market share, especially when it comes to edibles and concentrates.
"Every day, patients express interest and assurance of wanting to know that the foods and medicines they consume are safe and of the best quality available," says Lindsay Jones, president of Curaleaf Florida, the first medical cannabis company in Florida to achieve SQF Certification. Safe Quality Food (SQF) certification ensures a company meets the highest levels of safety and quality on a reliable basis. Curaleaf has set a new bar in the industry that others will be compelled to follow and they should be congratulated for their proactive vision.
Adopting safety and traceability concepts that the food industry developed over many decades can yield huge benefits for cannabis businesses, but it will be interesting to watch the technology evolve to accommodate the specific needs of retailers and consumers. Imagine a traceability system that ensures safety and quality while also tracking consistency and potency.
The Future of Cannabis Is Bright
The emerging cannabis industry is facing challenging hurdles on its path to widespread legalization and acceptance but the forecast is sunny – for companies who are prepared.
New Frontier Data CEO Giadha Aguirre De Carcer, explains that California's "legal (cannabis) industry is forecast to grow from $2.8 billion in 2017 to $5.6 billion in 2020. That spending will be increasingly directed at products and retailers who understand and serve the market's evolving tastes and preferences." That includes implementing comprehensive traceability systems to deliver safe, quality product.