If you are interested in adding a new delivery option for your cannabis dispensary, choosing a third-party service is a great move. Generally speaking, the most significant selling points of third-party delivery services are overhead cost and convenience.
Not only will third-party delivery services run your entire courier operation under a single platform, but they will also streamline your sales process with the latest technology. In addition, working with a third-party vendor will help you avoid financial risk with workers' compensation and auto insurance expenses.
Please consider the following points to build a successful partnership with a third-party cannabis delivery service.
Research Your Local Market Regulations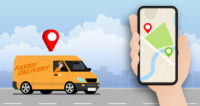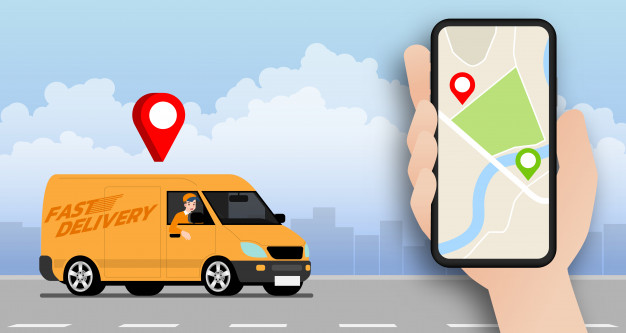 Before you can outsource a delivery option for your cannabis dispensary, you need to research if it's legal to do so in your given market. Whether medical or adult-use, each state has unique regulations for delivery services. In addition, individual counties and municipalities within these states also have their own rules concerning cannabis delivery on a more granular level.
As an illustration, Denver, CO, has had an adult-use cannabis market since 2013, but the city just passed legislation approving delivery services. So, starting in late summer 2021, third-party vendors will be the only businesses allowed to deliver cannabis in Denver legally. As can be seen, just because cannabis is legal in a particular state doesn't mean delivery is always an option.
How Do I Vet a Potential Delivery Partner?
You must be discerning when starting a partnership with a third-party cannabis delivery service. As these delivery companies will be representing your brand in the field, you want to make the best choice possible. Luckily, there are some specific parameters you can follow in vetting a potential delivery partner.
License: Perhaps the most critical part of vetting a delivery partner is ensuring they have the appropriate license. Especially in hotbeds like California, countless unlicensed cannabis businesses are in operation, including delivery services. Therefore, asking to see their paperwork should be the very first step in vetting.
App & User Experience (UX): Taking a good look at the User Experience (UX) provided by a third-party vendor's app or website is a great way to vet them. In the end, delivery services are all about convenience. If their ordering software is robust and offers flexibility and great reporting, they will likely provide you the springboard to retain your repeat buyers.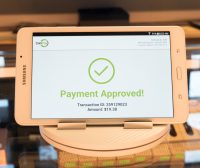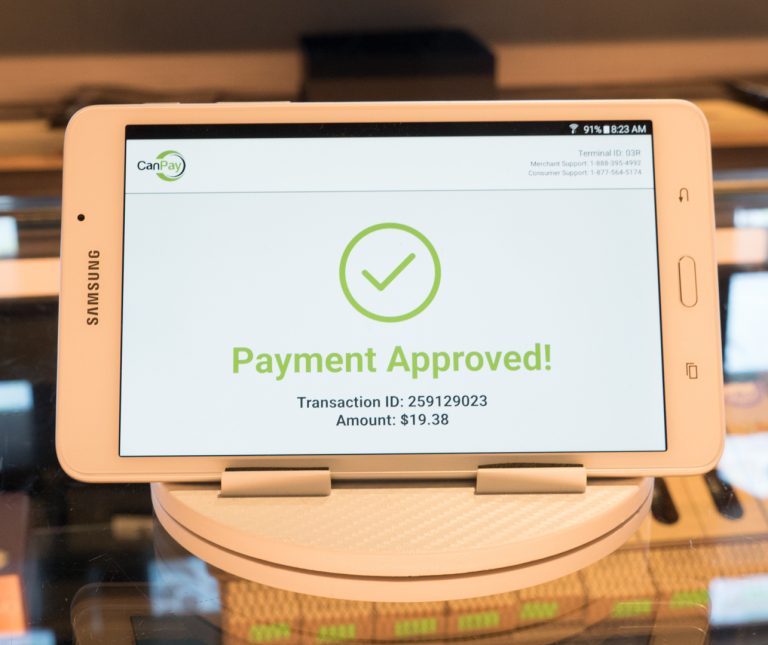 OSHA Certification: Another critical factor to consider when vetting a delivery partner is OSHA training. Those companies who have taken steps to train their employees on safety protocol appropriately will likely make good partners.
How Does Online Ordering Work with My System?
Payment processes for cannabis dispensaries are incredibly complex. Moreover, since cannabis is still federally illegal, major credit cards and banks do not accept charges from dispensaries. Because of such complexities, the prospect of accommodating deliveries might prove to be a challenge.
Enter Scarlet Express. Third-party cannabis companies like Scarlet Express can integrate with your established system to seamlessly add delivery payments. They even offer customizable software that integrates with your menu provider and POS system while also importing essential brand elements like logos and colors.
If you are a small cannabis dispensary that has never developed online ordering, certain third-party vendors can also help you build out an eCommerce page on your website.
What About Compliance & Seed-to-Sale Tracking?
Compliance is one of the essential elements of running a successful cannabis business. However, compliance regulations can get tough to follow when you begin dealing with third-party delivery companies, namely because cannabis products change hands several times before they are finally sold to the consumer.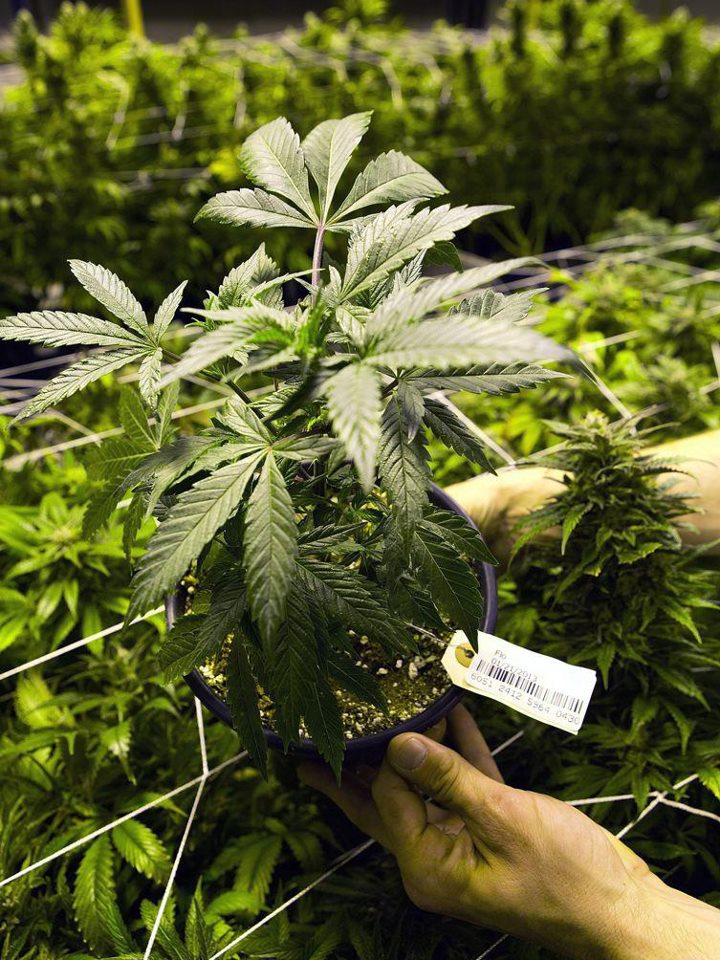 The state has thoroughly vetted any third-party delivery service that has received a license. Therefore, not only are they up-to-speed on compliance protocol for your given market, but they are also trained on the appropriate seed-to-sale software. With these controls in place, you can trust they assume legal responsibility for cannabis products after leaving the dispensary.
To operate compliantly, third-party delivery services time-stamp their orders, which can then be tracked through GPS in the delivery car. Finally, all cannabis products are stored within a secure lock box that is only opened at the time of delivery.
Adding a delivery option for your cannabis dispensary is a great way to entrench yourself with your clients. Working with a third-party delivery service is a painless way to expand your business.
When considering a partnership with a cannabis delivery service, be sure to thoroughly vet them and make sure they share your goals and vision. In doing so, you will ensure an invaluable partnership that will continue long into the future.