The hemp industry is rapidly growing, but it's no secret that it suffers from a major legitimacy problem. When manufacturers choose to certify their products and processes under a third-party agency, such as the USDA, it is a way for those companies to gain credibility with new customers.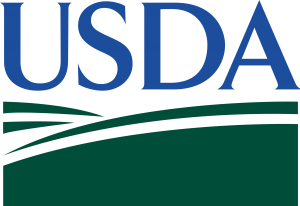 The USDA's organic certification program is a great way to increase transparency and trust with both ingredients and processes used within the hemp industry. Organic certification is a rigorous audit program to review both manufacturing facility design and production process plans with the ultimate goal of increasing supply chain sustainability.
Investing in organic certification is a smart business decision – especially in today's competitive CBD market. A recent Bloomberg report has shown that COVID-19 has actually accelerated organic food sales in the US due to increased demand for health-conscious foods and drinks. "Sales of organic food and drinks surged 25% during the 17-week period ended June 27," according to Nielsen Data.
Organic certification is one way to differentiate between the thousands of seemingly identical CBD products being sold in the marketplace today. From a consumer perspective, organic certification provides both supply chain transparency and increases confidence with brands and products they already love. It also provides a form of quality assurance to skeptical consumers, especially those who avidly read product labels prior to making a purchasing decision. Members of this "label reader" demographic will consistently choose organic products for the quality and transparency it provides with pure and natural ingredients.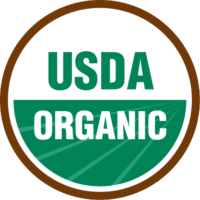 Not only does certification support ethical practices, it's also good for business. According to the USDA, "Food labeling can be confusing and misleading, which is why certified organic is an important choice for consumers. Consumers are willing to pay a premium for food that carries the USDA organic seal, or that contains organic ingredients."
Organic farming and production processes significantly contribute to increasing sustainability within the CBD industry. In general, organic farming is a growing practice for farmers across the US. According to the Pew Research Center, "There were more than 14,000 certified organic farms in the United States in 2016, according to the latest available data from the U.S. Department of Agriculture's National Agricultural Statistics Service. This represents a 56% increase from 2011, the earliest comparable year." The USDA has found that organic production practices can improve water quality, conserve energy, increase biodiversity and contribute to soil health. In terms of organic farming, soil ecology and water quality are both protected by farmers committing to working within regulated guidelines.
Organic certification ensures transparency and trust with a consumer-friendly approach to ingredient products. This comes on the heels of research showing that the CBD market lacks credibility. Organic CBD should be the next step all brands should take to ensure they're adapting to changing consumer preferences.