Two bags are sitting on the table in front of you. The first bag contains legal hemp. The second one contains illegal marijuana. Can you tell which is which? Neither can state troopers at a traffic stop.
On January 24, 2019, Dennis Palamarchu, an interstate truck driver, had 6,700 pounds of hemp in his rig. Mr. Palamarchu had picked up the load at Boones Ferry Berry Farms in Hubbard, Oregon. Before he reached his destination at Big Sky Scientific, LLC ("Big Sky") in Aurora, Colorado, the Idaho State Police stopped him on I-84, outside of Boise. Mr. Palamarchu indicated that he was hauling hemp. He did not try to run or escape, and he never tried to dispose of the load. The bill of lading showed that the shipment consisted of approximately 7,000 pounds of hemp. The Idaho State Police arrested Mr. Palamarchu for felony trafficking in marijuana.
Around the same time, Pawhuska police in Oklahoma seized over 17,000 pounds of hemp on its way from Kentucky to Colorado. The cargo was valued at about $850,000. A spokesman for the Oklahoma Bureau of Narcotics and Dangerous Drugs Control said, "We don't know if it is marijuana. We don't know if it is hemp."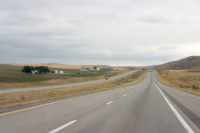 The recent events in Idaho and Oklahoma are inevitable consequences of the passage of the Agriculture Improvement Act of 2018, Pub. L. 115-334 ("2018 Farm Bill"). The 2018 Farm Bill provides that no state shall be allowed to prohibit the transportation of hemp through the state. However, a product that contains more than 0.3% THC – in the eyes of federal law – is marijuana, not hemp. Unlike hemp, marijuana still is subject to state statutes and the federal Controlled Substances Act. The legal distinction between hemp and marijuana is too subtle for the human eye, or a trained K-9's impressive nose, and it has created a quandary for interstate hemp shippers like Mr. Palamarchu and Big Sky.
When Idaho State Police seized Big Sky's hemp, Big Sky went to federal court1. On February 19, 2019, the United States District Court for the District of Idaho recognized that in the 2018 Farm Bill, Congress legalized the interstate transportation of hemp grown in the United States so long as the hemp was "produced in accordance with subtitle G" of the Agricultural Marketing Act of 1946. However, the federal plan is undeveloped and Oregon does not have a federally-approved plan, so no one knows what it means to be "produced in accordance with subtitle G." The federal court therefore concluded that Big Sky's hemp could not possibly have been "produced in accordance with subtitle G."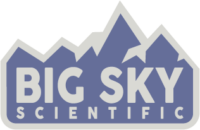 The court recognized, "[a]t some future date, industrial hemp that has been 'produced in accordance with subtitle G' will undoubtedly be transported in interstate commerce across states like Idaho that have not legalized industrial hemp." In the meantime, however, the court found that Idaho could keep Big Sky's cash crop, which sits deteriorating in the possession of law enforcement. Big Sky has appealed to the United States Court of Appeals for the Ninth Circuit.
The hemp market is projected to approach $2 billion by 2020. By then, hopefully, federal law will clarify what it means for hemp to be "produced in accordance with subtitle G." In the meantime, Idaho's House of Representatives recently passed a bill that would allow hemp producers from the 41 states that have legalized hemp to transport their crops and products through Idaho, so long as they get a permit from the state and do not unload any of their cargo there. Idaho Senators then added a section to that bill, announcing their intent for Idaho to legalize hemp in time for the 2020 growing season. The House, however, never signed off on the Senate amendments, effectively killing the bill. Until such a bill becomes law, transporters of interstate hemp should consider taking the long way home.
---
References
 Big Sky Scientific, LLC v. Idaho State Police, et al., No. 19-cv-00040-REB, Dkt No. 32 (D. Id. Feb. 19, 2019)